Ready to take the next steps? Fill out the form to get started for free.
Fill out the form if you are a city or road authority interested in becoming an INRIX Road Rules partner to start using this easy-to-use tool for FREE.
We're excited to work with you to build a digital foundation for a safe, effective and efficient future of mobility!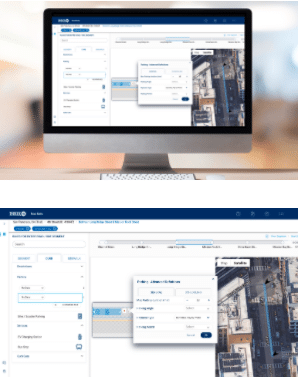 GET STARTED WITH 3 EASY STEPS
SIGN UP TO GET STARTED FOR FREE:
Fill out the form and check your email to provide details and set up your account.
LEARN HOW EASY IT IS TO USE:
Get a step-by-step tutorial online along with one-on-one training from an INRIX Road Rules expert.
START DIGITIZING YOUR CITY TO IMPROVE MOBILITY:
Use Road Rules to easily create a digital rulebook that can be shared with mobility providers, autonomous-vehicle operators, and the public to encourage innovation and access on your roads.
SIGN UP FOR INRIX ROAD RULES