INRIX Road Rules Makes It Easy To Digitize All Roadway Information
Advances in technology have fueled an explosion of new mobility options. Cities have been struggling to bridge the digital divide that's required to ensure safe and efficient deployment of these new options — until now.
INRIX Road Rules is an easy to use cloud-based platform that enables cities and road authorities to digitize and store all of their mobility information in a centralized location. With Road Rules, cities can take control of the evolving mobility challenges of today and tomorrow.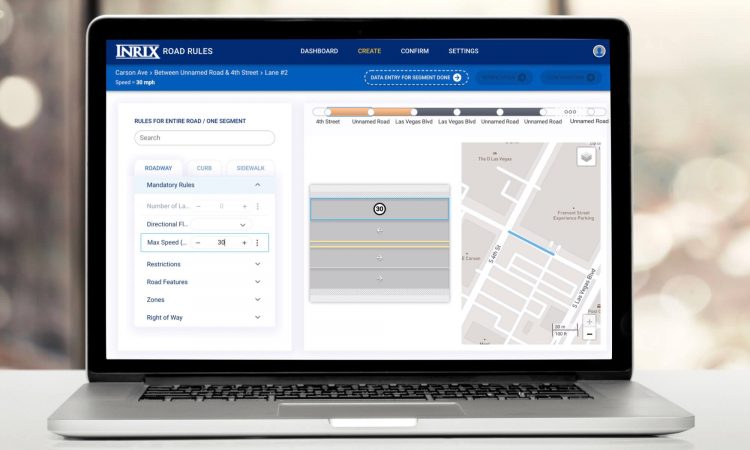 Interested in learning more? Just fill out this form and we'll send you all the details along with a link to get a free demo.
Are you a city or road authority interested in becoming an INRIX Road Rules partner to start using this easy-to-use tool for FREE? Get started by clicking the button below.
Get Started For Free