We analyzed trips to more than 100 dealerships, in five major cities, to better understand consumer behavior in an industry with complex and dynamic challenges as it relates to COVID-19.
Automotive sales are a great indicator of the pulse of the economy and can provide insights to help us better understand economic recovery in the COVID-Era. While inventory continues to be an issue because of pandemic-related shutdowns in manufacturing, we wanted to see if analyzing consumer car dealership visits could provide any signs of an economic rebound.
This report examines consumer behavior at more than 100 dealerships across Atlanta, Houston, Los Angeles, New York City and Seattle from January to July 2020. By pairing origin and destination points from our Trip Analytics platform, with census data, we were able to determine high-level characteristics of the type of consumer that may be visiting a dealership.
Download this free report to get the complete findings and learn how alternative data like trips and visits data can help uncover hidden market trends.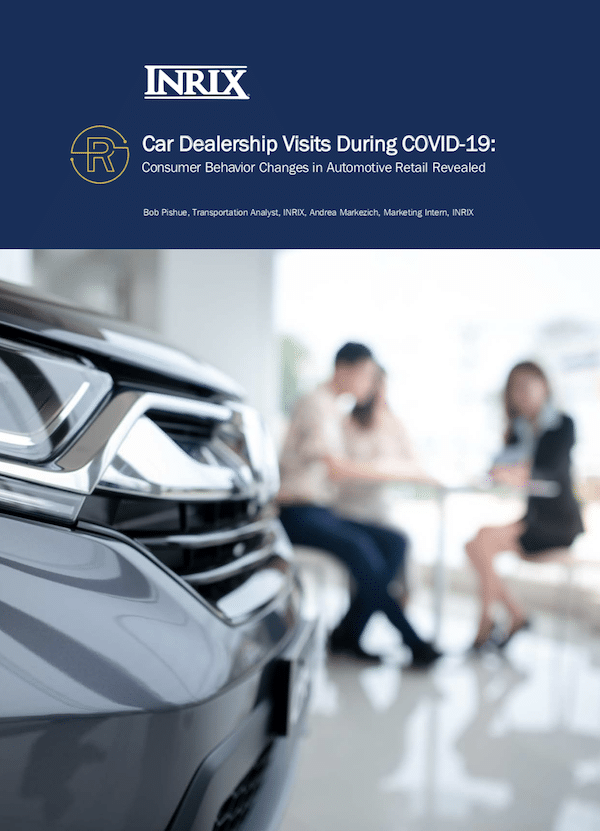 What You'll Learn:
> How COVID-19 has affected visits to local auto dealerships in cities across the country.
> What automotive retail trends are indicating about post-covid economic recovery.
> How visits to auto dealerships varied based on location, demographics, and COVID-related restrictions.
> How location-based data can be used to provide insight on economic trends.
Fill Out the Form Below to Get the Full Report