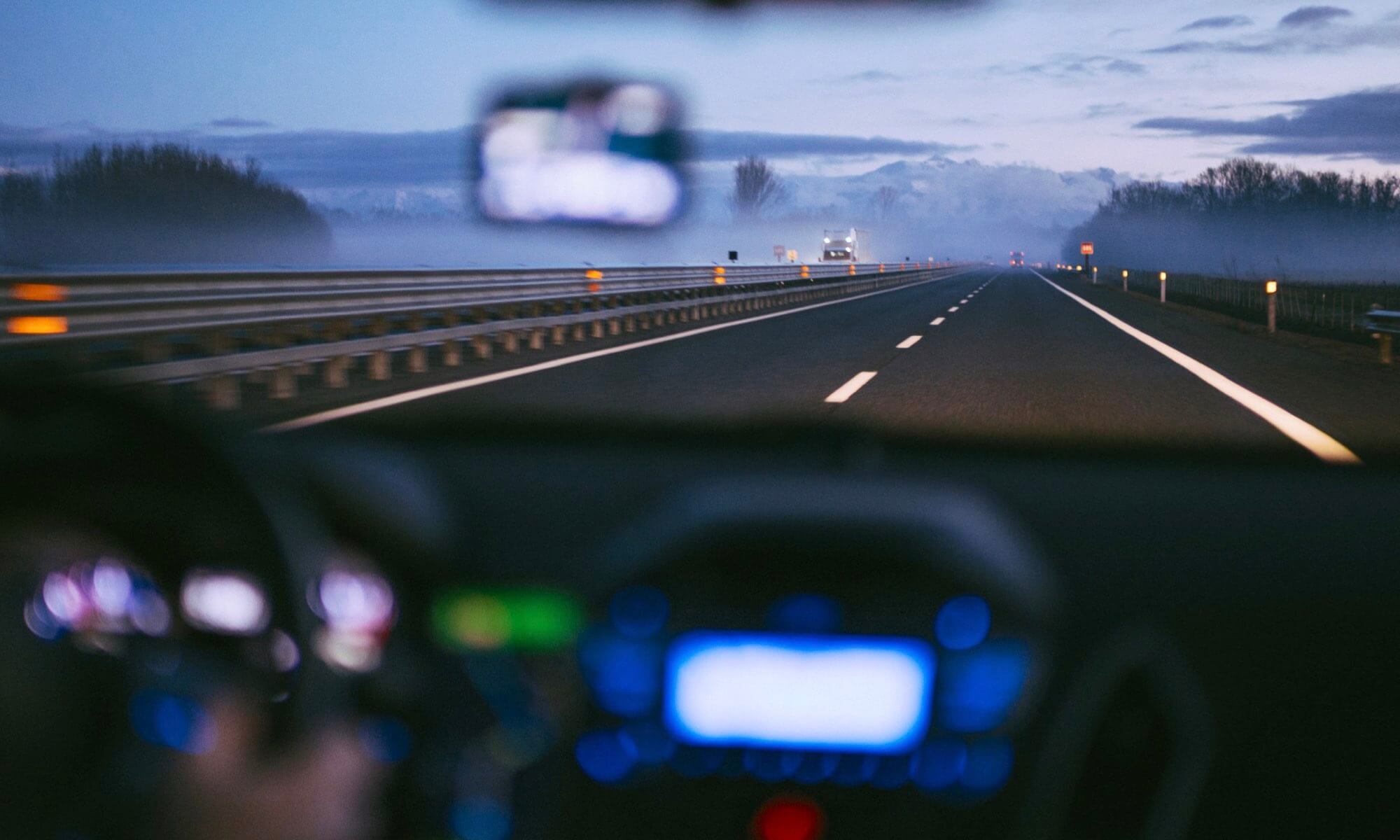 INRIX AI Traffic
The Next Evolution of Real Time Traffic Intelligence
to Help You Conquer Congestion.


Sign Up For A Free Demo
Working Smarter and Faster to Help You Conquer Traffic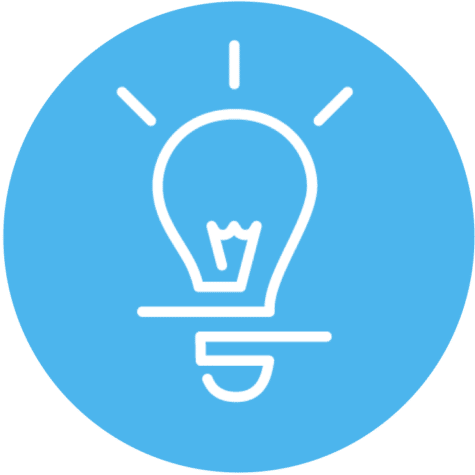 Powered by Artificial Intelligence
Artificial intelligence gives us the ability to predict real-time traffic conditions faster and more precisely than alternative solutions.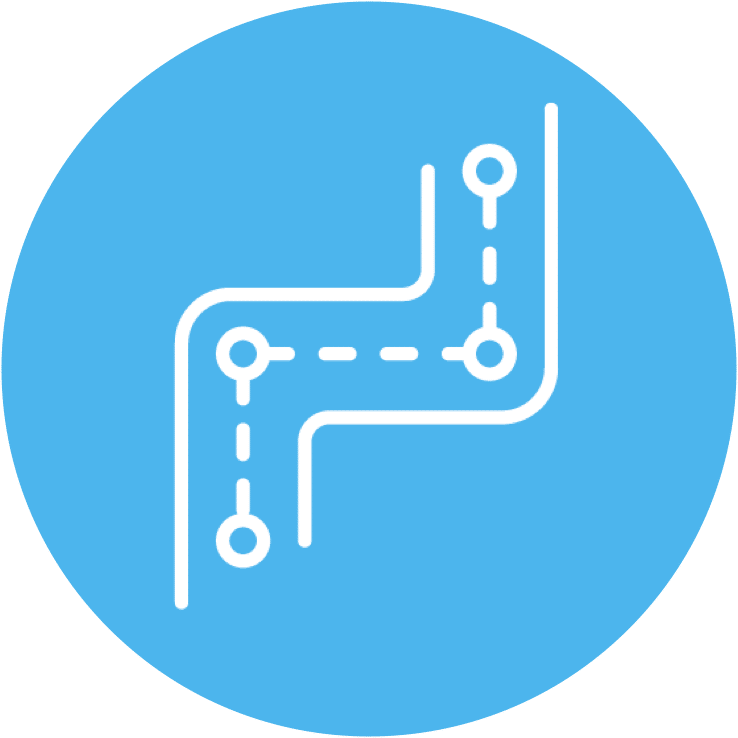 Ultra Precise
AI Traffic takes advantage of advances in artificial intelligence, cloud processing pipelines, and cluster computing frameworks to deliver the most accurate real-time traffic solution yet.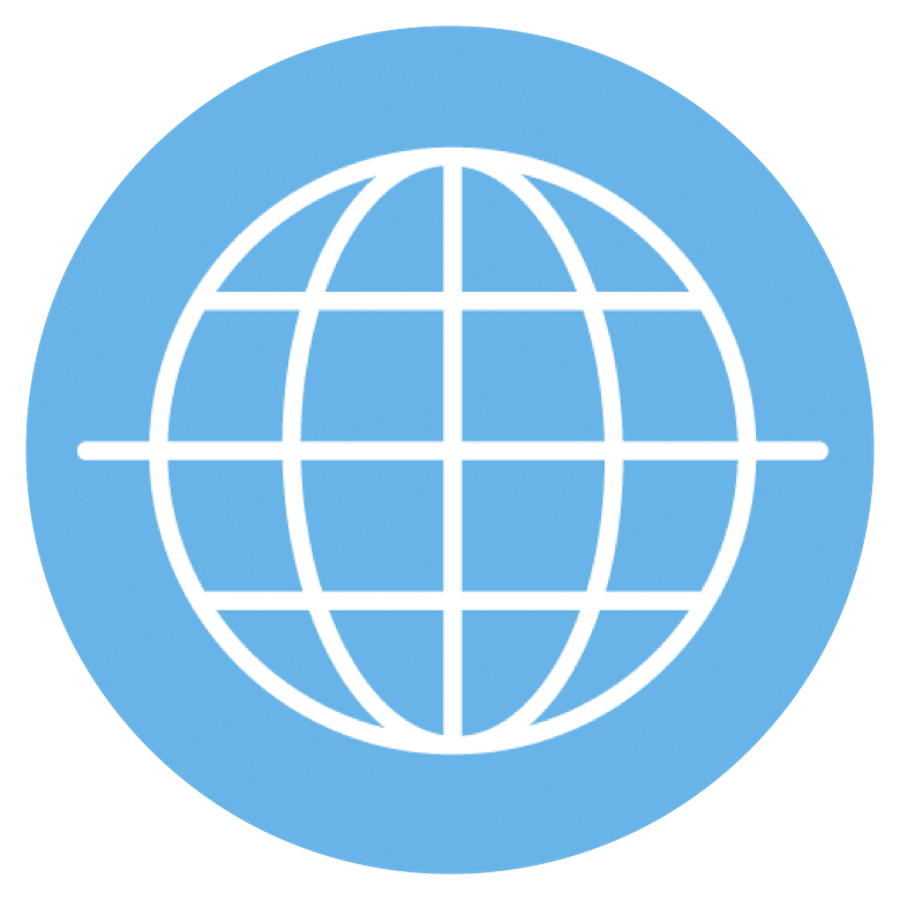 Can Cover All Roads
By quickly analyzing 14 years worth of big data we're able to predict real-time traffic speeds on all roads, big and small.
INRIX AI Traffic™ leverages the power of artificial intelligence to deliver the most precise & actionable real time traffic data available — getting you there faster, and safer than ever before.    

AI Traffic provides instantaneous updates to real-time traffic conditions, pinpoints traffic speeds in different lanes, and delivers the most accurate ETAs — ever. And it can provide this information for any road in the world, from interstates to intersections, country roads to neighborhoods.
It helps drivers get to their destinations faster and with less stress, businesses can make smarter decisions, and cities gain the knowledge they need to promote public safety and future-proof their roadways.
With the world changing faster by the minute, drivers finally have traffic solution that can keep up.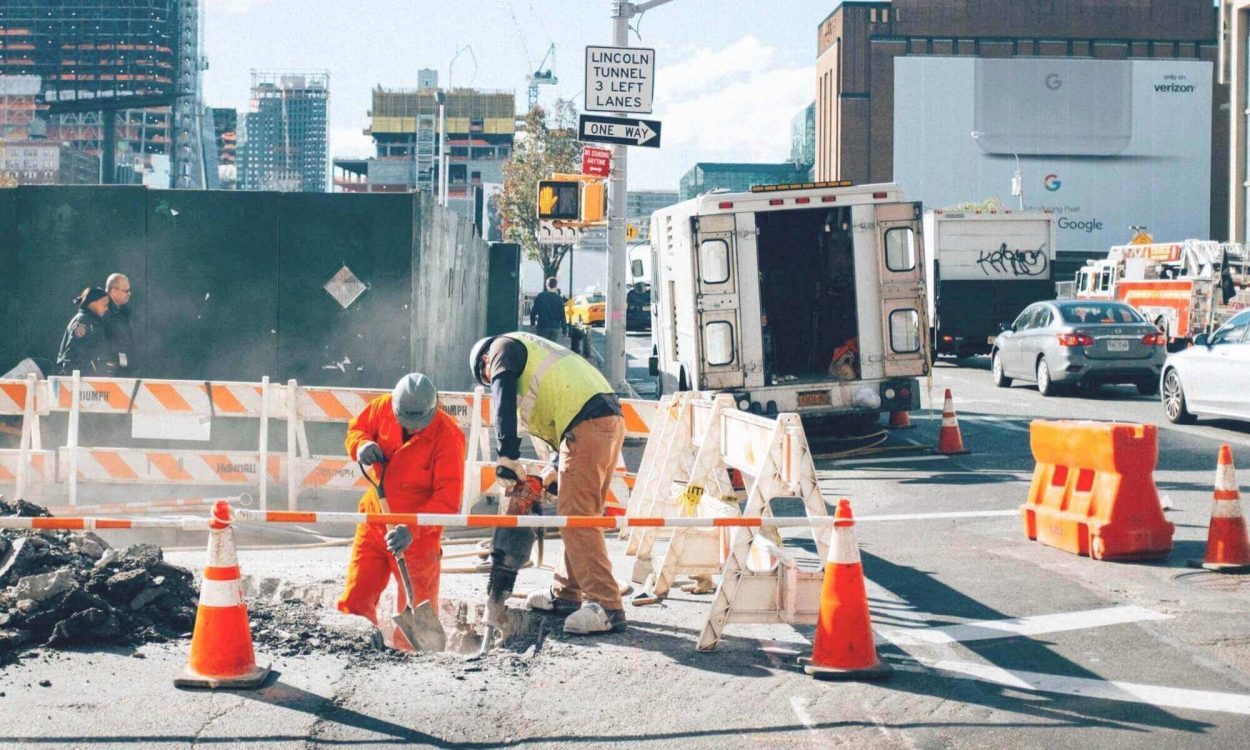 Stay moving & safe with instantaneous updates
INRIX AI Traffic updates road conditions instantaneously — from roadwork to crashes to everyday congestion — keeping drivers one step ahead.
INRIX rebuilt our processing engine from the ground up to take advantage of advancements in AI along with exponentially growing data, and the result is lightning-fast real-time traffic updates to changing road conditions allowing drivers to be rerouted before they get stuck.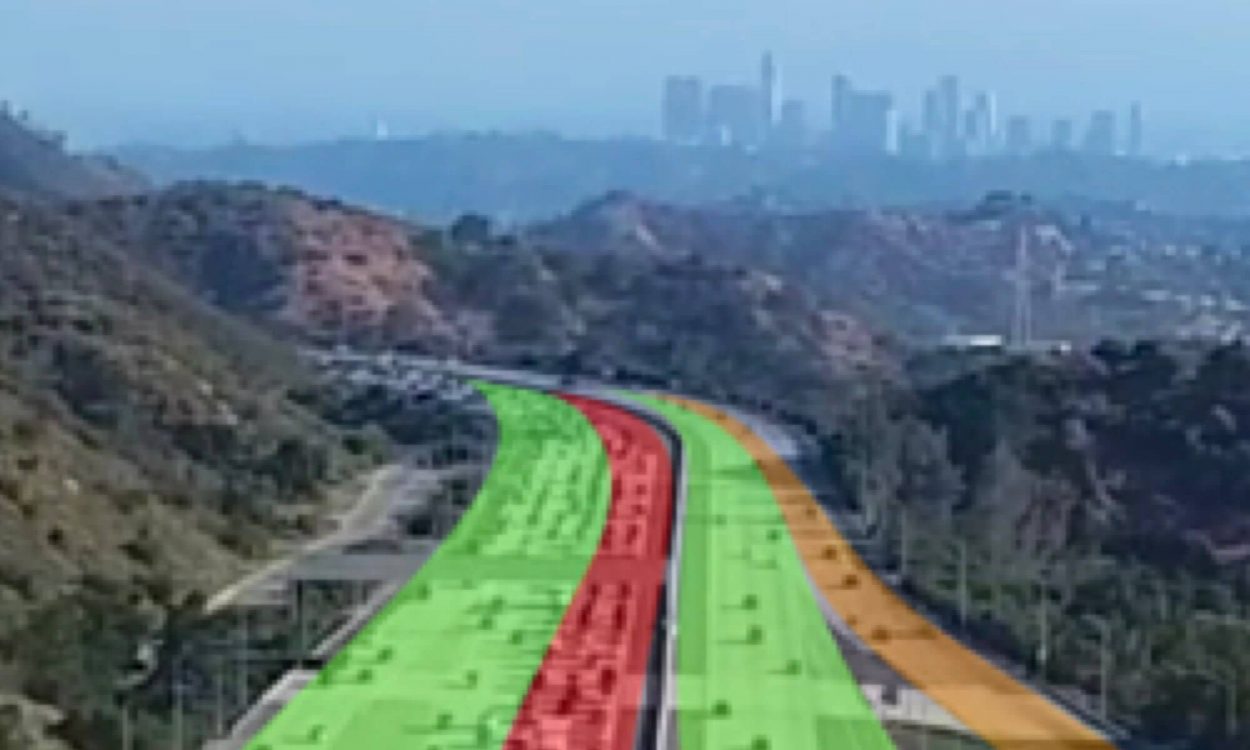 Never get stuck in the slow lane again
INRIX AI Traffic is so precise that it can determine the speed of traffic in different lanes helping you make better decisions on the road. Lane by lane speed details enable faster and safer trips by informing drivers when to switch out of a turning lane, or into an Express/HOV lane, so they don't get stuck in a slowdown.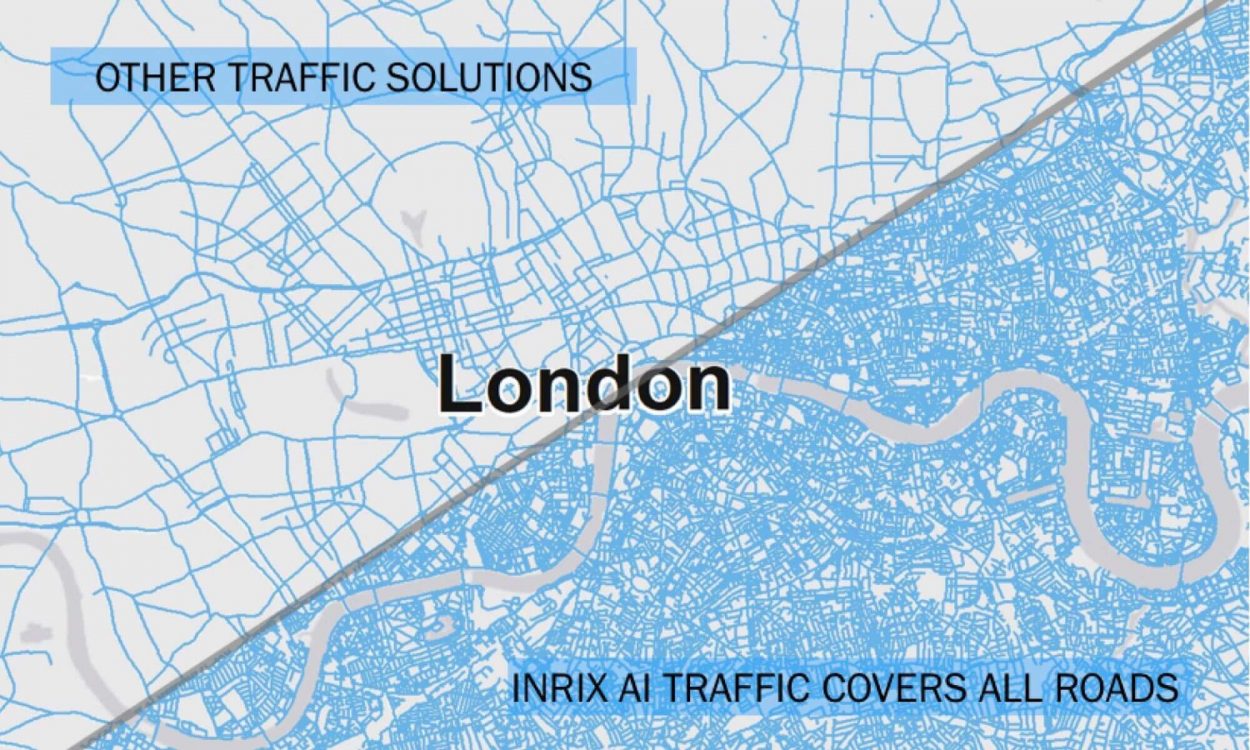 We cover all roads, not just the busiest ones
To be truly useful, real-time traffic data needs to cover all available roads, not just the busiest ones. Today, most traffic solutions only cover major roads and the most important secondary roads.
INRIX AI Traffic covers every road — from interstates to intersections, country roads to neighborhoods. By looking at the totality of traffic, INRIX is better equipped to efficiently get drivers where they need to go.
AI Traffic: Real Time Traffic Data Features
The Most Accurate ETAs

Drivers will have peace of mind knowing that they'll arrive at their destination on time.

Instantaneous Updates

Road conditions are updated instantaneously to always keep drivers one step ahead.

Lane-By-Lane Precision

Precise enough to pinpoint the speed of traffic in different lanes helping users make better decisions.

Safety Alerts: Incidents

Keep drivers informed about the road ahead and help them avoid delays due to congestion, crashes and construction.

Safety Alerts: RoadWeather

INRIX Road Weather is the first of its kind to give drivers advance warning of dangerous weather-related road conditions ahead, keeping them safer on their route.

Safety Alerts: Dangerous Slowdowns

Detects and alerts drivers to rapid and dangerous slowdowns ahead, allowing them to reduce their speed, decreasing rear-end collisions.

Artificial Intelligence Engine

Trained on trillions of data points collected from over a decade, our AI technology provides highly accurate speed estimations that continuously improve over time.

Map Agnostic

INRIX supports the most widely adopted on-the-fly traffic location referencing system compatible with any navigable digital map and device.

All Roads Covered

With the ability to calculate speeds for any road in the world, INRIX has you covered wherever you go!