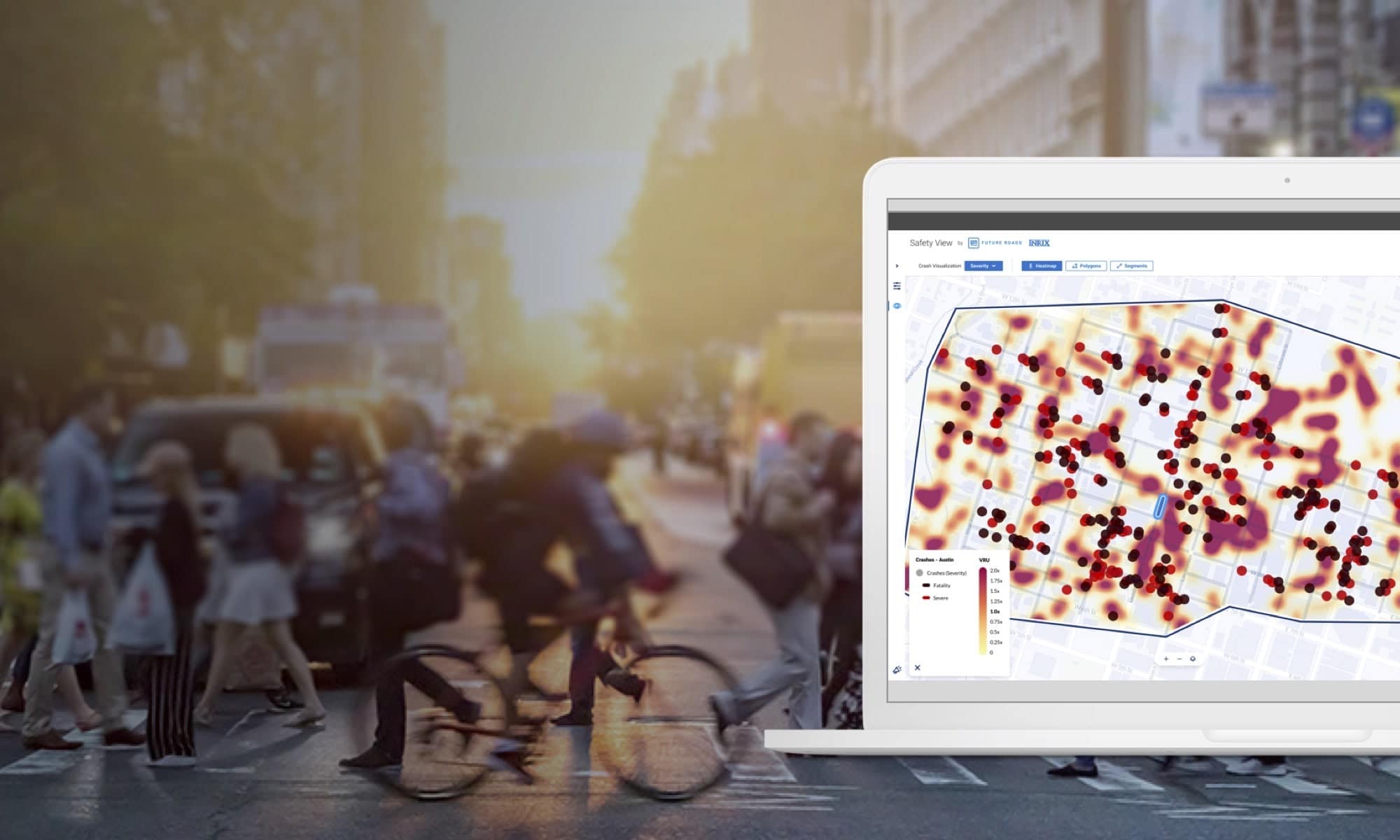 Safety View
By GM Future Roads & INRIX
Achieve Your Safety Goals with Data-driven Insights
Request A Demo

Safety View provides powerful insights about roadways to help improve safety for all road users.
The Bipartisan Infrastructure Law provides public agencies with a once-in-a-generation opportunity to help make our roads safer for all road users and save lives.
Central to public agencies' success in improving road safety will be their ability to leverage new technologies and sources of data. Safety View is a powerful new cloud-based analytics solution developed by GM and INRIX that provides comprehensive safety data together with sophisticated analytics tools to help safety professionals across all public agencies create more informed safety plans.
Safety View is now available on INRIX IQ. Sign up for a demo to see how you can access powerful insights about roadways to improve safety for all road users.
Leverage actionable insights to make data-driven decisions faster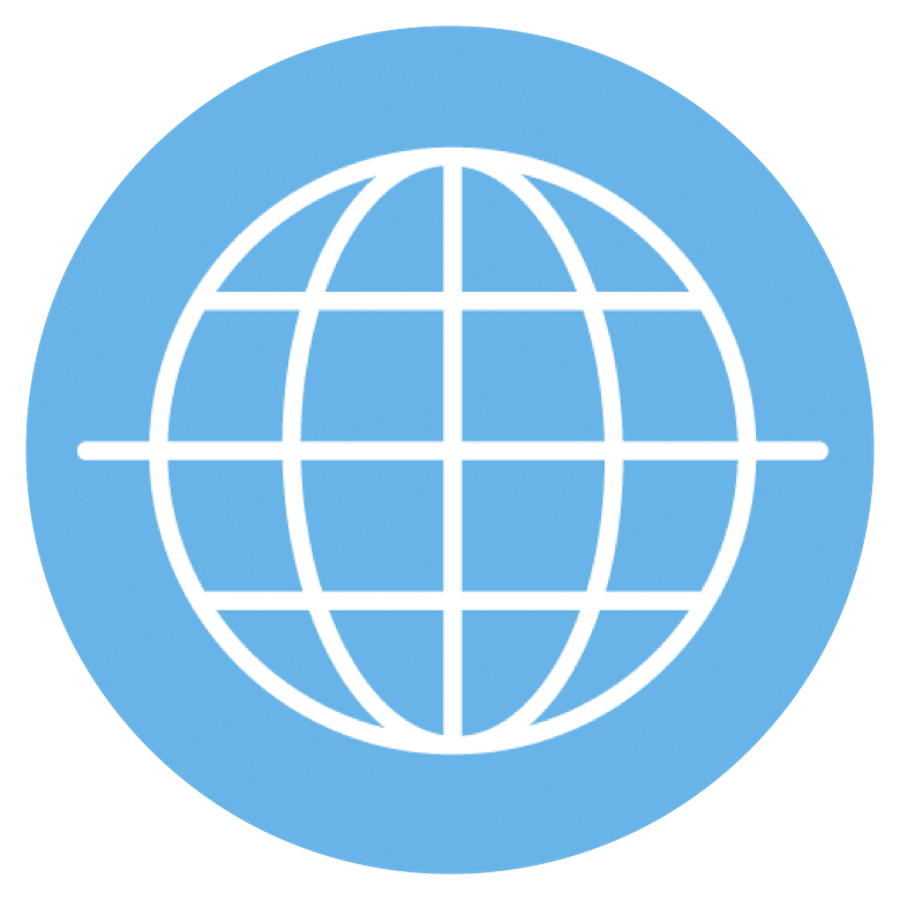 Access critical safety and demographic datasets in one cloud-based application

Safety View is pre-loaded with the movement, safety, and demographic datasets to help view safety though the lens of equity, and lets you import your own local data.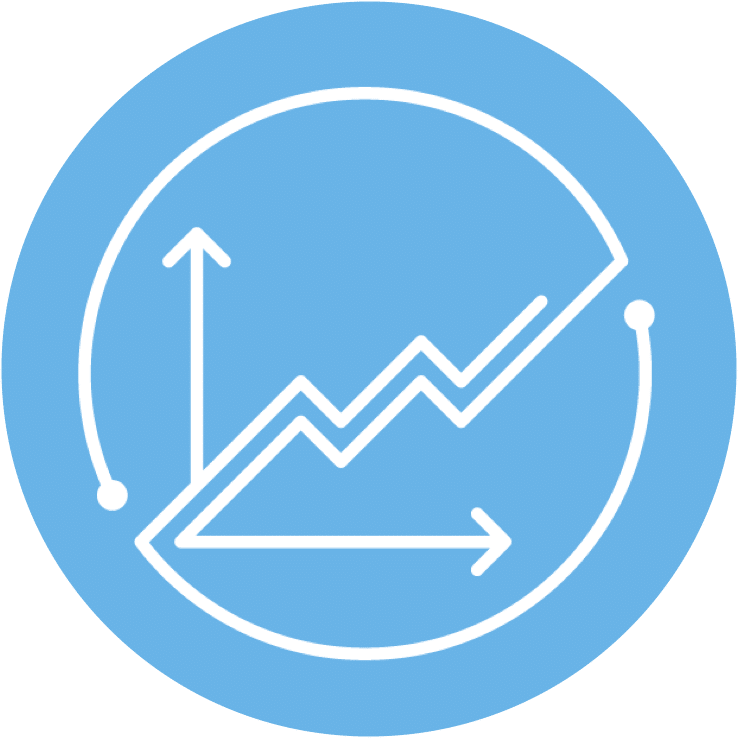 Identify and assess risk factors for all roadway segments

Safety View provides sophisticated yet easy-to-use visual analysis tools that help you identify relative risk at the roadway segment level, gain valuable insights, and prioritize those segments that need the most attention.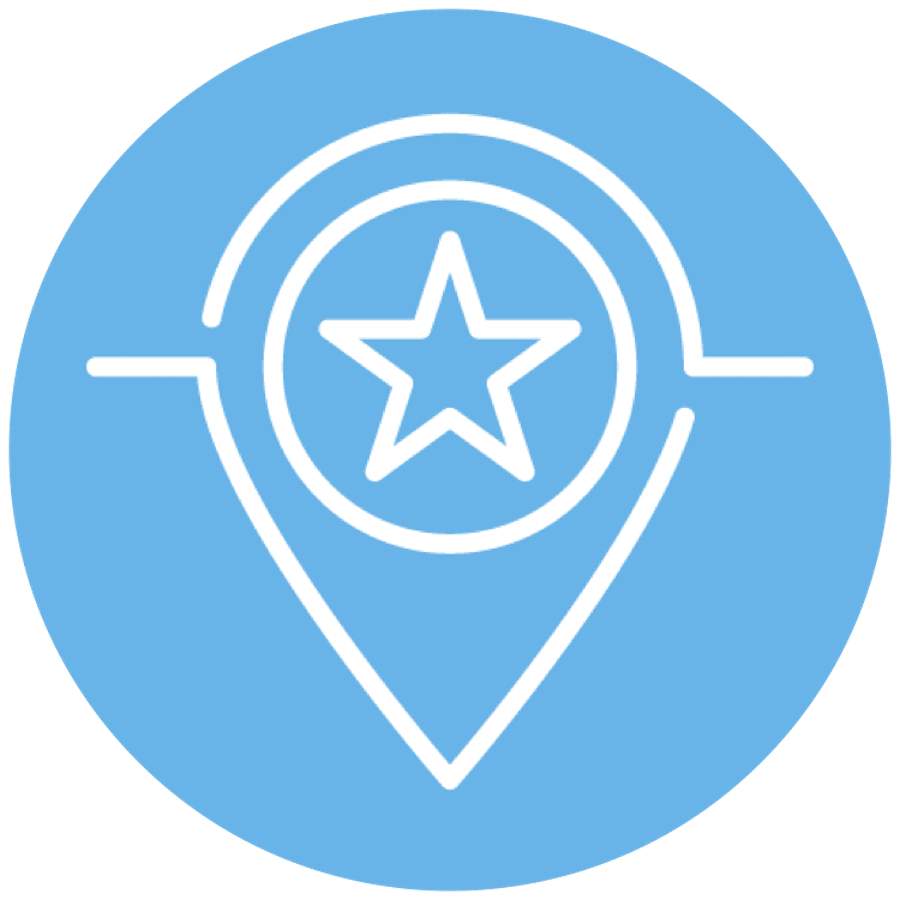 Evaluate the impact of safety projects with access to near real-time insights

The speed, volumes, risk score, VRU, and demographic data in Safety View are updated regularly. Don't wait for the next funding cycle before understanding the impacts of the safety measures you have implemented.
See how Safety View helps transportation professionals make communities safer
Safety View helps transportation professionals achieve their safety goals and better understand transportation equity by providing access to comprehensive safety data and powerful insights into the behavior of road users.
Watch Video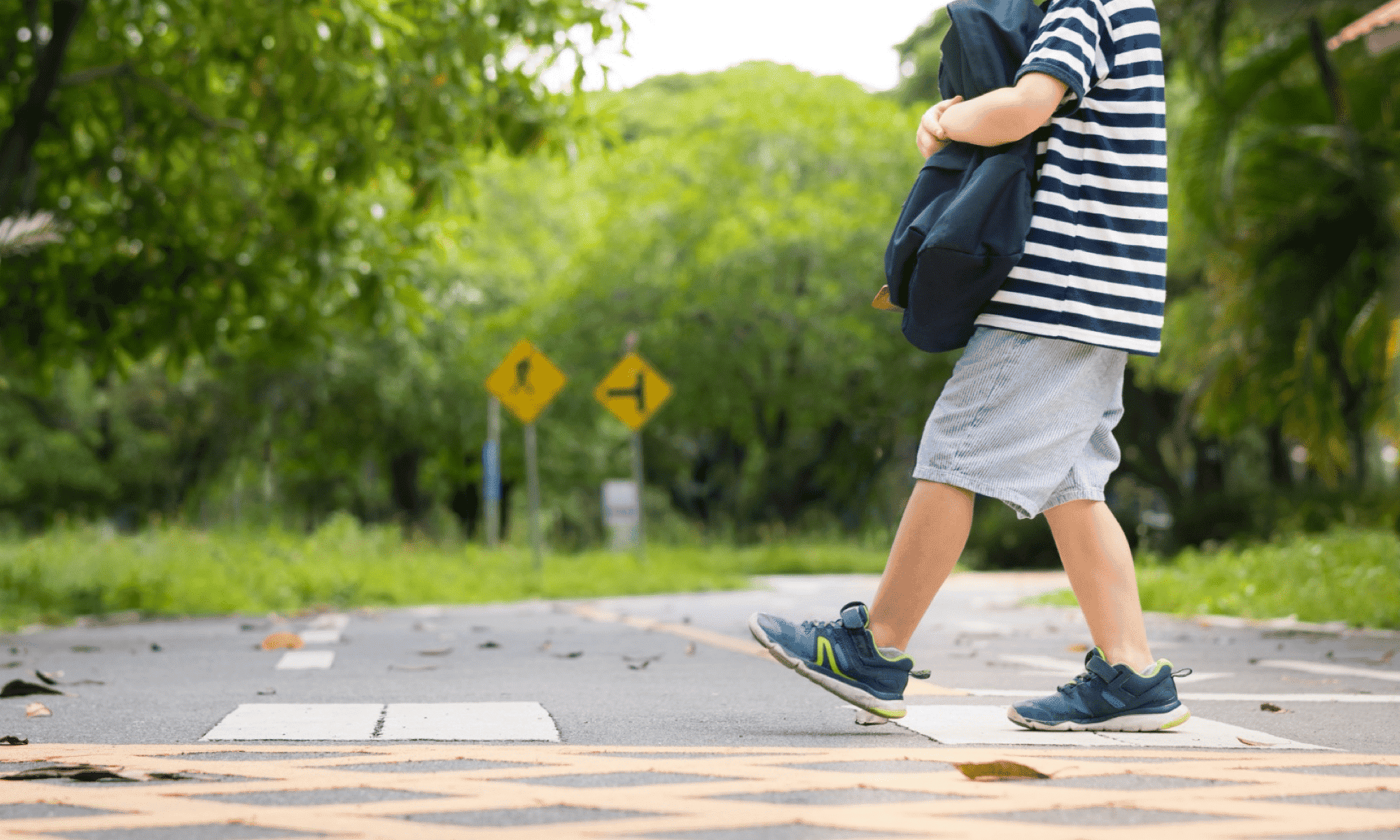 New Research Uses Safety View to Understand School Zone Road Safety in Washington D.C
Assess Risk Across All Roadways Segments
GM Risk Score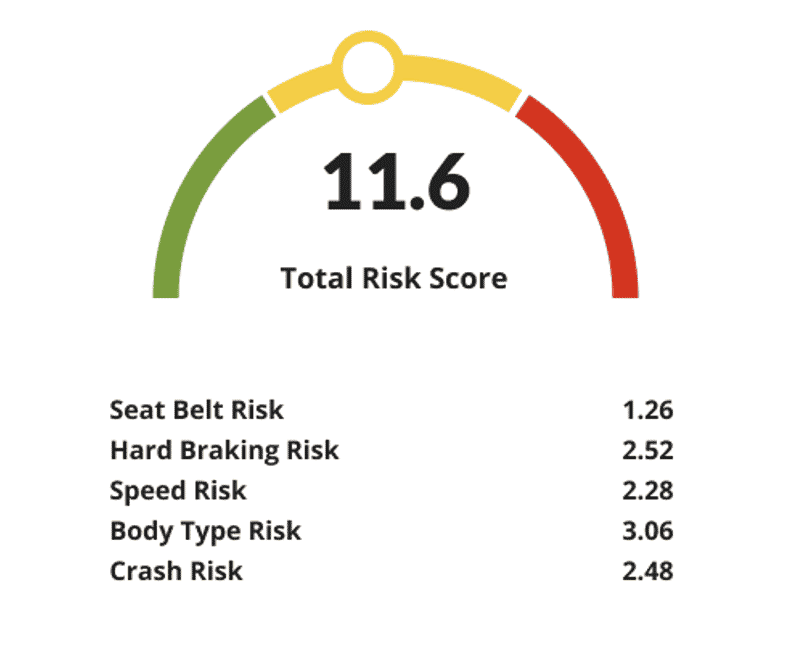 Aggregated and anonymized connected vehicle data provide insight into the level of risk present on a particular road segment.
FARS & Agency Crash Data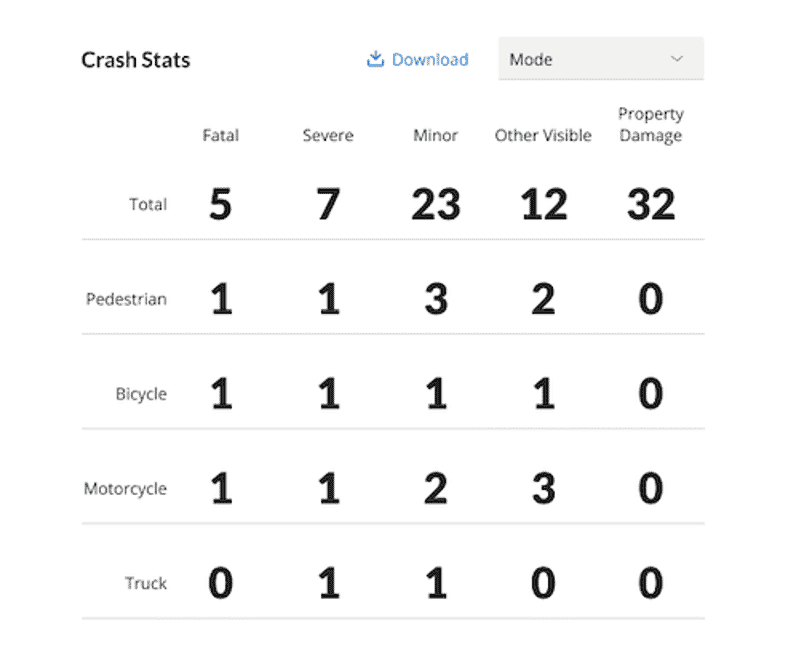 Fatalities data with crash mode, severity, type, and contributing factors help identify roadway segments that may need attention.
Speed Distribution Profile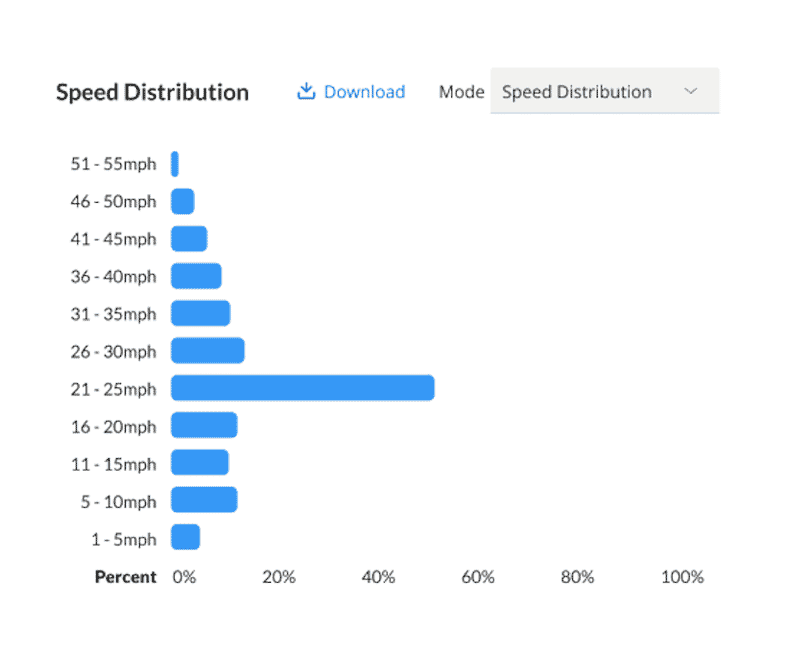 A vehicle speed breakdown by time of day for roadway segments helps you analyze how speeds may be contributing to crash rates.
Traffic Volumes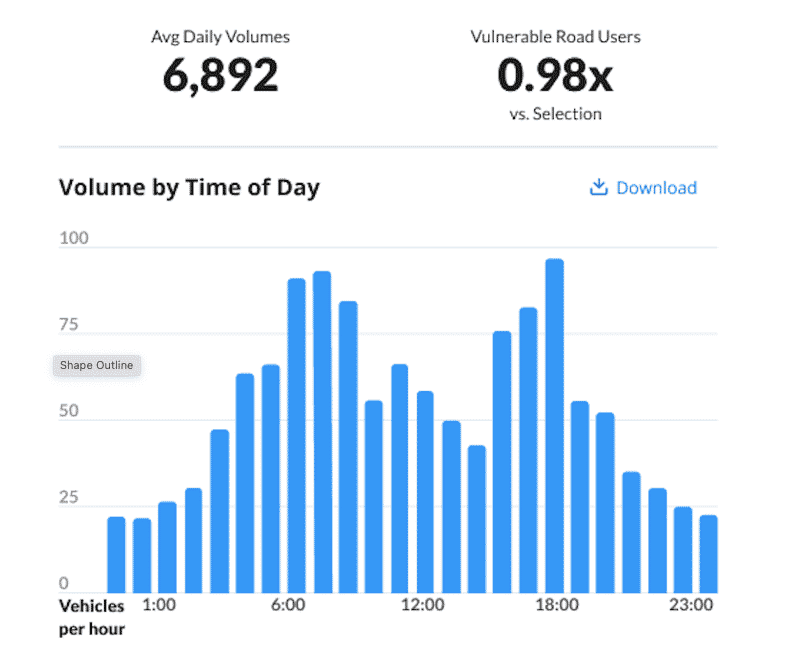 Peak-hour traffic information helps compare crash data with congested roadway segments with link-level volume profiles.
Vulnerable Road User Index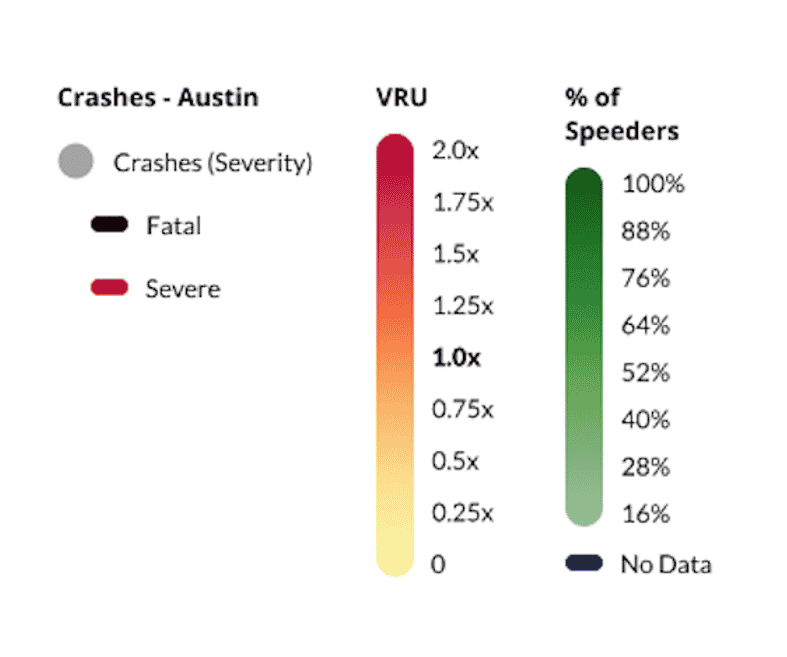 The relative presence of vulnerable road users moving in a given area helps compare roadway segments based on VRU activity.
Demographic Data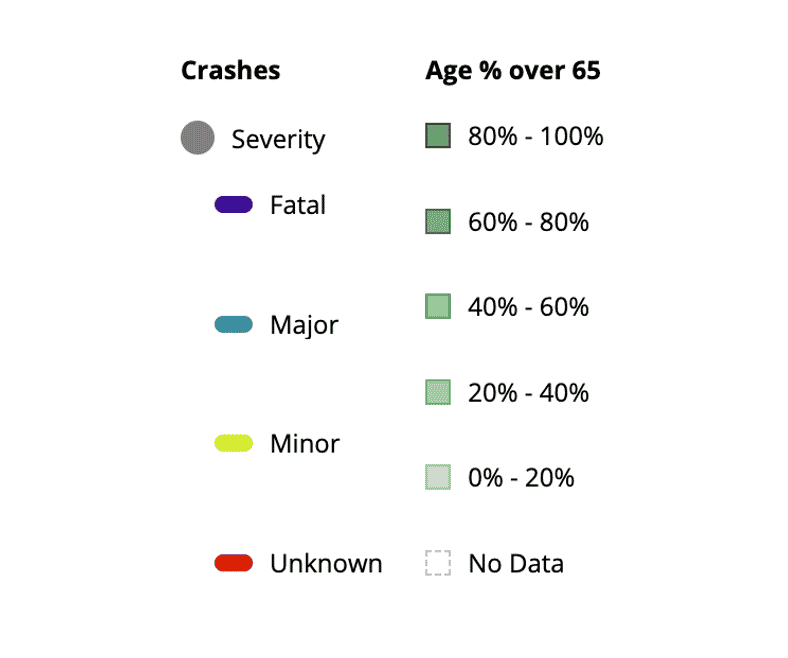 Census block group level demographic data can help practitioners start to understand the road network through an equity lens by comparing crash data with US Census information.
Intuitive Tools That Make It Easier to Create Effective Safety Plans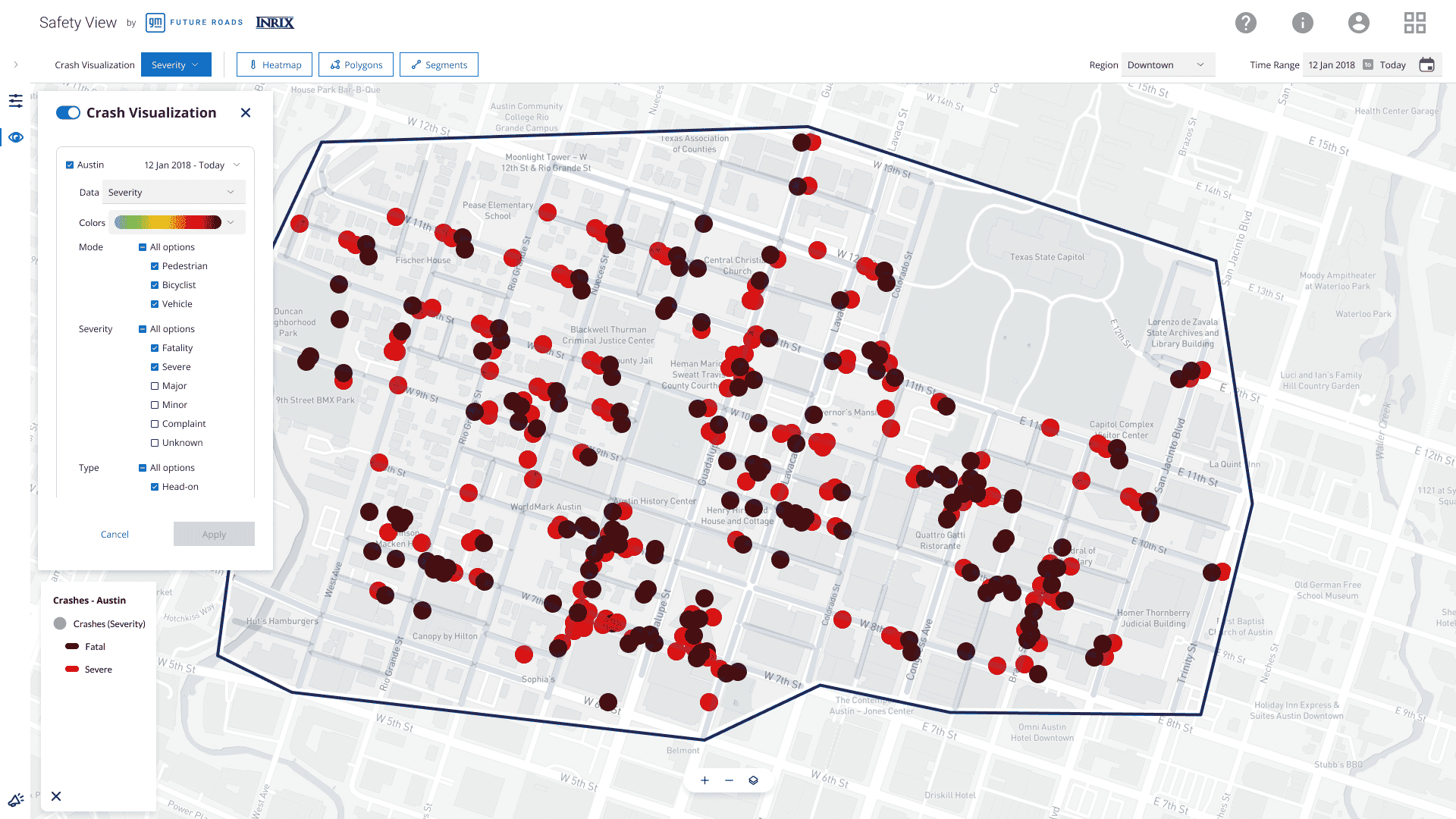 GET A HOLISTIC VIEW
View all the crash locations within your selected area. Choose to display crashes on the map by Severity, Mode, Type, or Contributing Factors.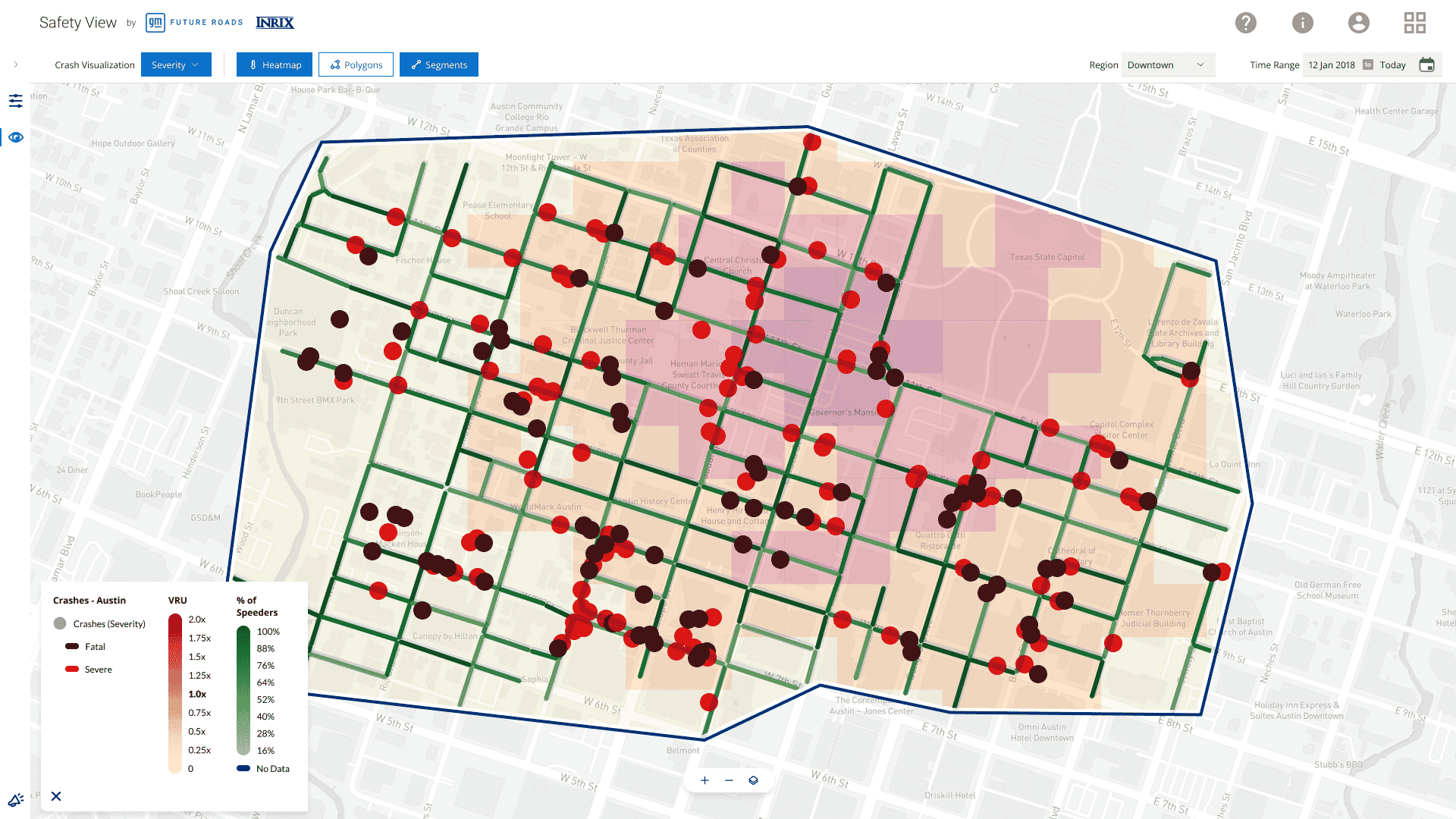 IDENTIFY RISKY AREAS
Compare crash history with local data such as vehicle volumes, speeding locations, or VRU concentration to identify locations with more fatal or severe crashes.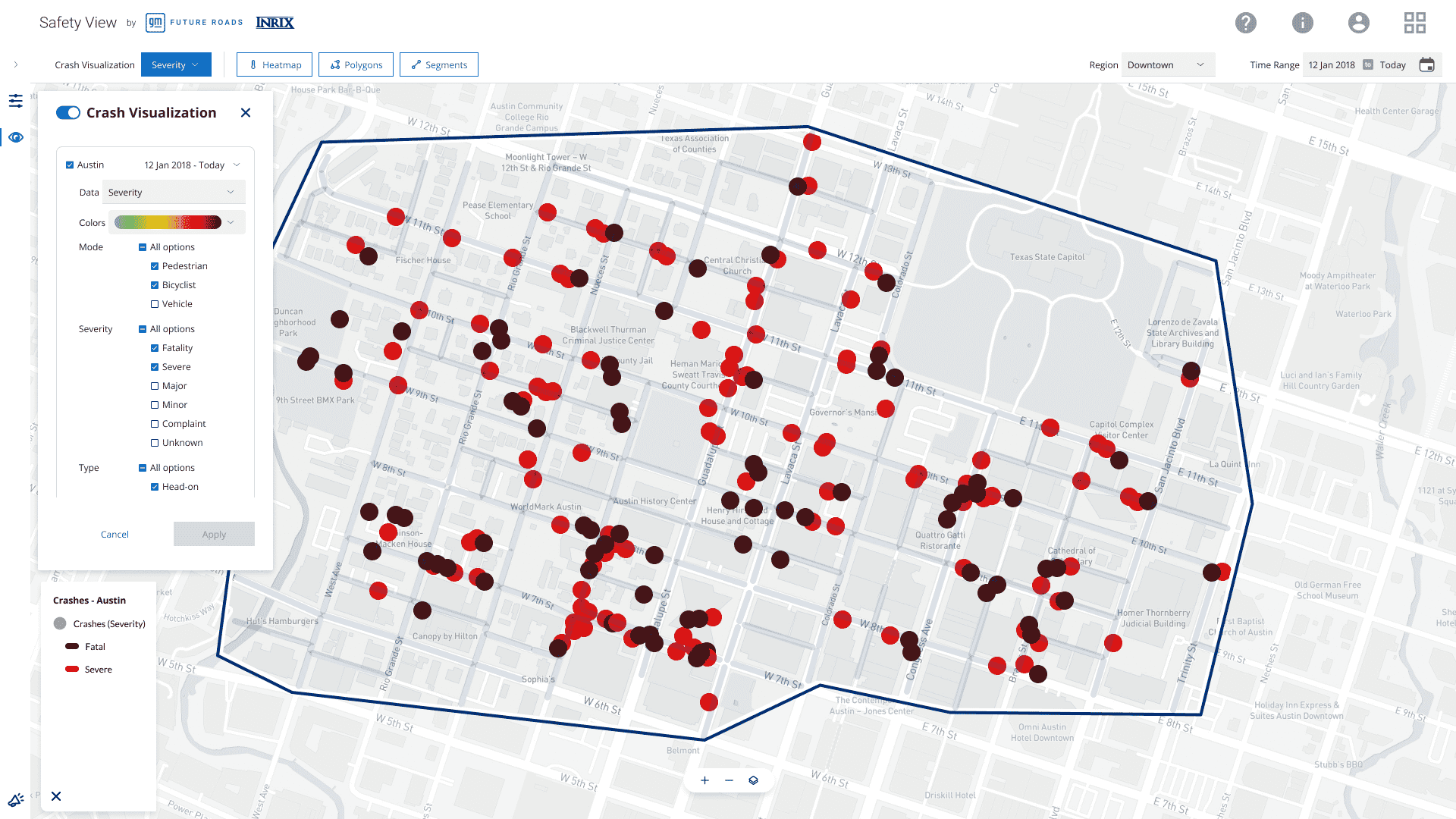 VIEW CRASHES INVOLVING VULNERABLE ROAD USERS
Use the Mode filter in Risk Analyzer to visualize crashes that only involve pedestrians and people on bikes so you can quickly understand where these users are most at risk.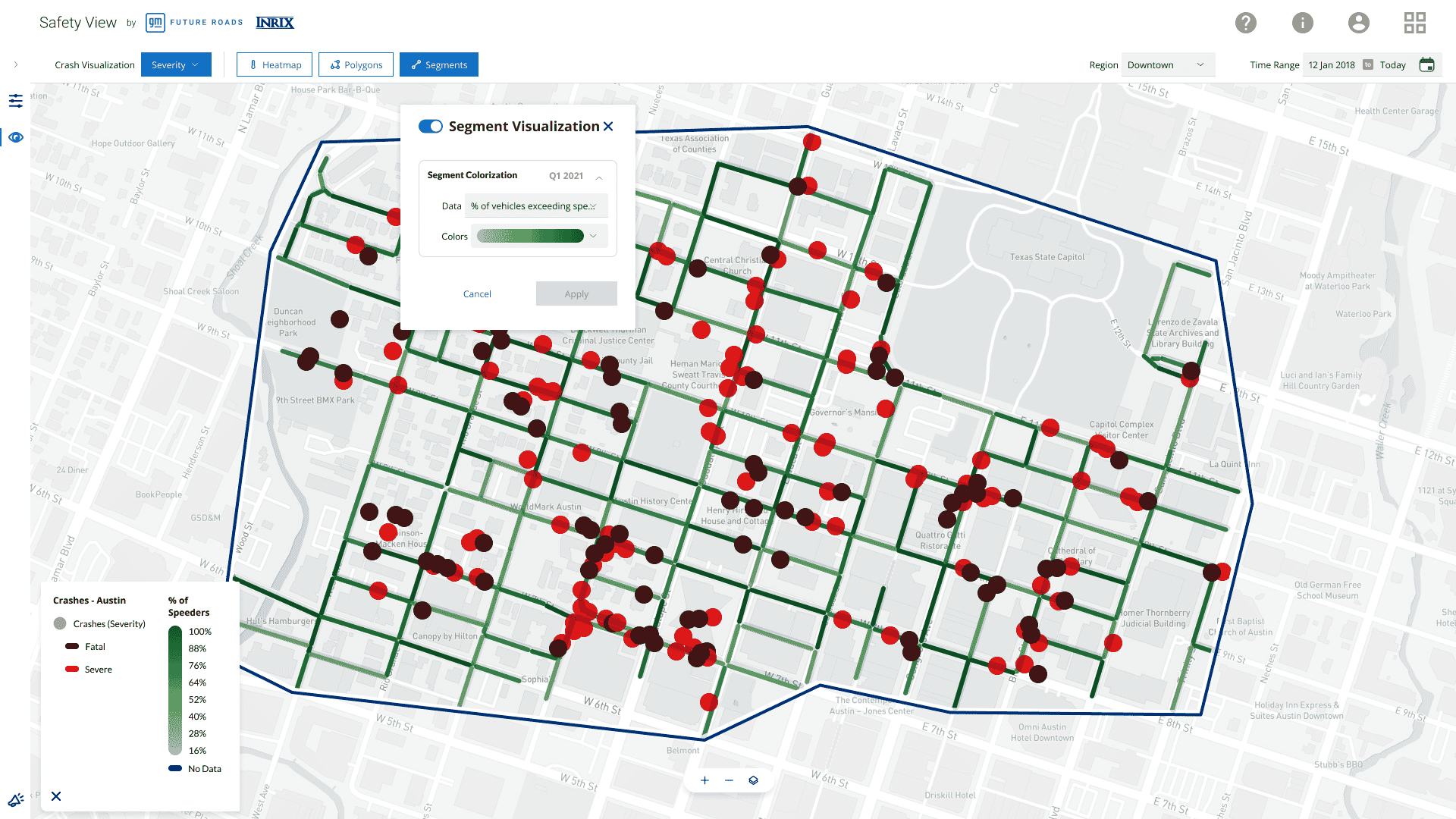 COMPARE CRASHES TO SPEEDING LOCATIONS
Visualize road segments where drivers are speeding and compare with crash concentration to identify overlaps.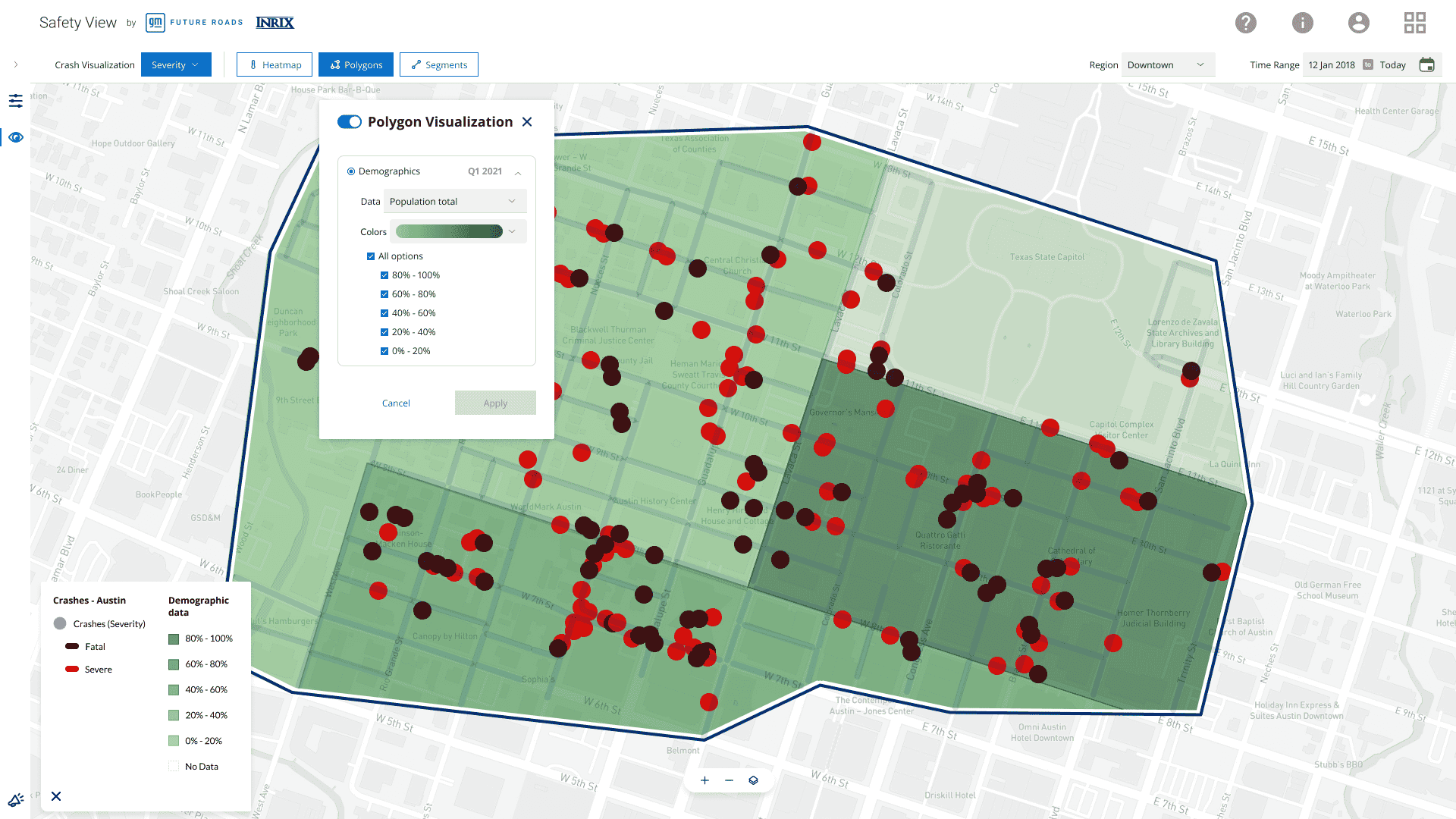 TAKE INTO ACCOUNT EQUITY CONSIDERATIONS
Compare demographics for various census block groups together with crash concentration or vehicle behavior to understand potential equity issues.
ANALYZE DETAILS OF INDIVIDAUL ROAD SEGMENTS
Use any of the data types as a filter to identify risky roadway segments and visualize crash count, volume, speed, and safety details for that segment.
Easy-To-Use

This intuitive, cloud-based service for road safety analysis allows you to perform detailed analysis without ever leaving your desk.

Immediately Available Insights

After signing up online, we flip a switch to instantly turn on your subscribed area so you can start exploring the data instantly.

Bring Your Own Data

We will help you bring your own local crash data on top of provided FARS crash data, so you get the complete picture in just one screen.

Risk Analyzer

The Risk Analyzer module allows you identify roadway segments that match specific risk criteria by using a variety of filters associated with pre-loaded and imported datasets.

Risk Explorer

Once you have identified the road segments you are interested in, Risk Explorer lets you visualize pre-loaded and imported datasets on the map for each segment.

Time Ranges

Query a specific area for different time periods so you can easily view the impact of the safety measure you have implemented for different time periods.