Learn how safety analytics software can help you optimize your Vision Zero planning efforts.

Discover how Safety View by GM Future Roads & INRIX can provide comprehensive safety insights for your community to help streamline the creation of your Action Plan(s).
For the 473 agencies that were just awarded more than $210 million in SS4A grants to develop Action Plans for their communities, it will be crucial to act swiftly, but strategically to ensure that these funds are used effectively to build data-driven Action Plans.
Don't miss this opportunity to learn how Safety View can help you maximize your safety planning efforts.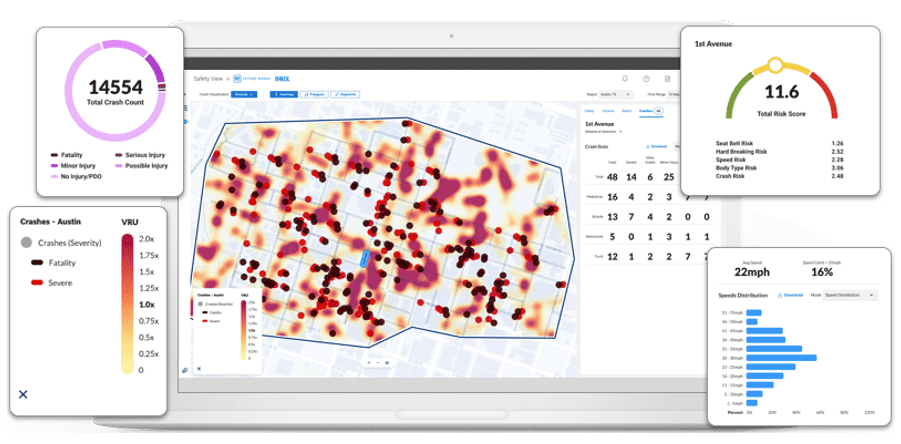 What You'll Learn
Learn what different types of safety data exist and how they can be used to build a data-driven Action Plan
Find out how Safety View can be used to analyze safety data to streamline the creation of Action Plans
How safety data insights can be used inform the development of effective safety action plans



Speakers:
Ted Trepanier
Public Sector Services Specialist, INRIX
Harnit Anand
Head of Strategy and Business Development, GM