By understanding what happened to long-haul freight movement and passenger vehicle trips as a result of COVID-19, we hope to provide insight into what to expect as this pandemic continues and what trends to expect when the economy starts to recover.

Our proprietary location based data, which include consumer vehicles, local fleets, long haul trucks, provides anonymous speed/location reporting to us in real-time and generate over 100 million trips, traveling over 1 billion total miles per day across the US.
By analyzing this data with INRIX Trip Analytics and the INRIX Trip Trends dashboard, we examined freight and passenger vehicle movement trends to understand how the efforts to halt COVID-19 has impacted the movement of goods, travel behavior and retail and consumer behavior.
We found that amongst the country's busiest corridors, the time savings of freight movement related to COVID-19 translate to hundreds of thousands of dollars daily, enabling the rapid delivery of goods throughout the country in this time of need.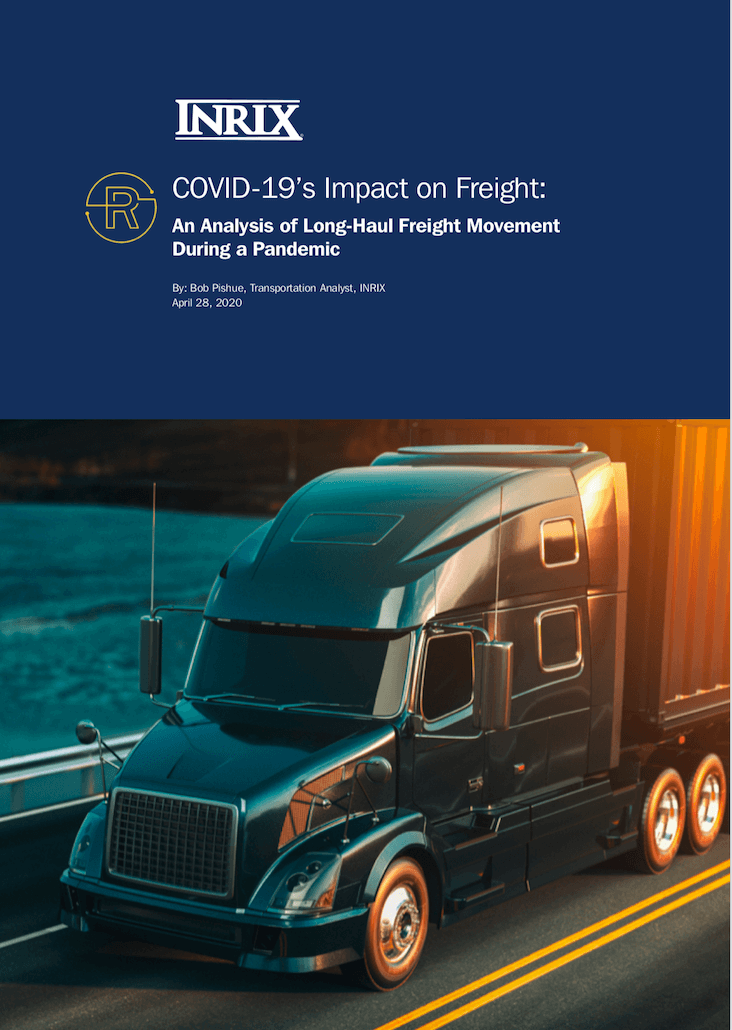 What You'll Learn:
– What effect widespread stay at home policies had on freight commutes, miles traveled, and travel times
– Impact of COVID-19 on National, Regional & State freight travel trends
– Gains in travel speeds for each metropolitan area which led to more efficient deliveries
– Corridor-level impacts to freight and the savings to be had without the extra cost of congestion
Complete the Form to Get Your Free Copy