Leveraging hundreds of millions of anonymous data points, INRIX evaluated the impact of recent Shake Shack openings on QSRs in three US markets. 
Quick serve restaurants operate within competitive a landscape susceptible to extreme disruption from new entries, products, promotions, and the economy. Currently, most restaurants lack the ability to measure their performance relative to the competition. Sales alone do not capture the whole picture. Facing declining sales but defending market share against a new entrant could be a success, while increasing sales below the rate of an overall market's growth a failure.
INRIX Research began with the question: how does the opening of a high-profile restaurant impact market incumbents?
The study focused on three new Shake Shack locations and neighboring Chick-Fil-A, McDonald's and Wendy's restaurants to enable cross-market analysis. Anonymized data points – also known as 'visits' – were collected by geo-fencing the restaurants and their parking lots.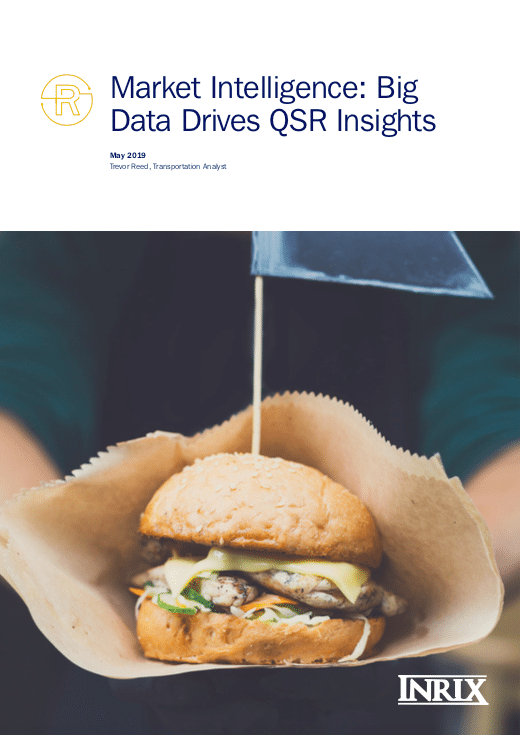 Key Findings Include:
– In the three markets studied, the new Shake Shacks diminished the market share of nearby QSR competitors
– While Chick-Fil-A, McDonald's and Wendy's market share decreased, the overall QSR market share increased
– In Charlotte, McDonald's and Chick-Fil-A saw declines in visits by 35 and 45 percent, respectively
Complete the form to request your free copy today!