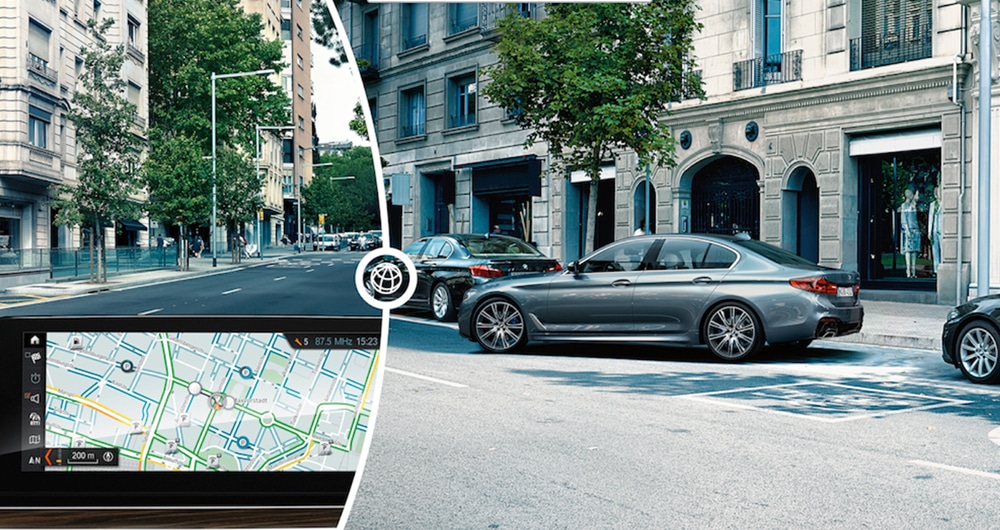 KIRKLAND, Wash. – November 18, 2019 – INRIX, Inc., a global leader of connected car services and transportation analytics, today announced the extension of its collaboration with BMW Group to provide INRIX driving services, including real-time parking, traffic and travel alerts.
Powered by the INRIX network of hundreds of million connected vehicles and devices, BMW ConnectedDrive® with Real-Time Traffic Information provides drivers with real-time and predictive traffic for routes, travel times, and crash and incident alerts. INRIX also provides its award-winning on-street parking service, which uses historical and up-to-the-minute parking data to predict the availability of parking spaces.
Beyond traffic and travel alerts, Intermodal Navigation and EV Range Spider services for BMW's electric vehicles are also included in the extension. Intermodal Navigation integrates local public transportation schedules into the route planning and monitors real-time traffic conditions, alerting drivers to faster alternative modes of transportation when major delays occur along their routes. EV Range Spider gives drivers an accurate estimation of how far they can travel, taking into account local traffic conditions, route topography and current battery charge.
Reinhard Richthammer, Vice President of Automotive – EMEA at INRIX, said: "The extension of our partnership with BMW is testament to the strength of the innovative and dynamic breakthroughs in technology we provide to most of the world's premium car brands. We're thrilled to be part of the journey in next generation connected car services that will continue to enhance the experience for BMW drivers around the world."
###
About INRIX
INRIX is the global leader in connected car services and mobility analytics. We help cities and businesses use big data to identify and solve transportation problems, making the world safer, happier and greener. Our partners are automakers, governments, retailers, insurance agencies, advertisers and dozens of other industries that can benefit from understanding how people and vehicles move. Learn more at INRIX.com.