The Challenge:
PennDOT needed deep data across all processes and programs to inform priorities in a way that stakeholders could clearly understand, support and implement.
Solution:
The team did a mile-by-mile analysis of congestion – the what, the where, the why. They shared data with partners, created visualizations, and prioritized work.
Results:
Performance metrics outcomes showed the informed wisdom of their priorities and their TMSO program won the National Operations Center of Excellence award for 2020.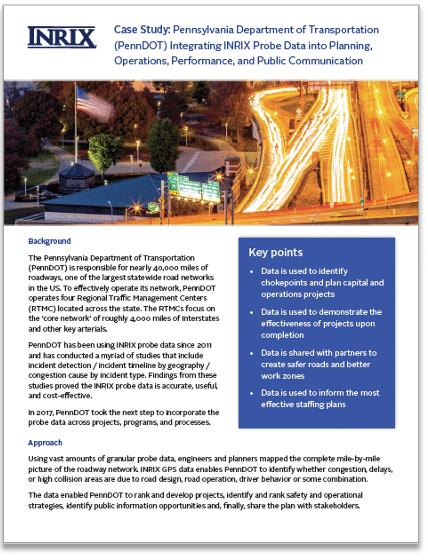 Download the Full Case Study to Learn More