New research from INRIX found 90% of the Downtowns analyzed still sit below their pre-COVID level of vehicular trips
Downtowns are an agglomeration of housing, retail, restaurants, hospitality, tourism, offices, the arts and other land uses, and are vital to a region's economic growth. As workers transitioned to remote work arrangements since the pandemic, downtown areas experienced substantial declines in trips, transit use, and business activity.
Using INRIX Trip Analytics and aggregated data from more than 300 million vehicles and devices we analyzed downtown travel patterns during "return to office" periods, including factors such as telecommuting, transit ridership and vehicle trips to downtown to better understand what is behind recent return to office trip patterns.
INRIX found that both the shift to telecommuting and reduction in vehicular trips were most prominent in areas where the downtown holds a high share of regional jobs and in downtowns that hold a high concentration of jobs in Information, Finance and the Professional Services industries, and even within industries, telecommuting had varying impacts from city to city.
Download this free report to get the complete findings and learn how location-based data can help understand transportation and economic trends.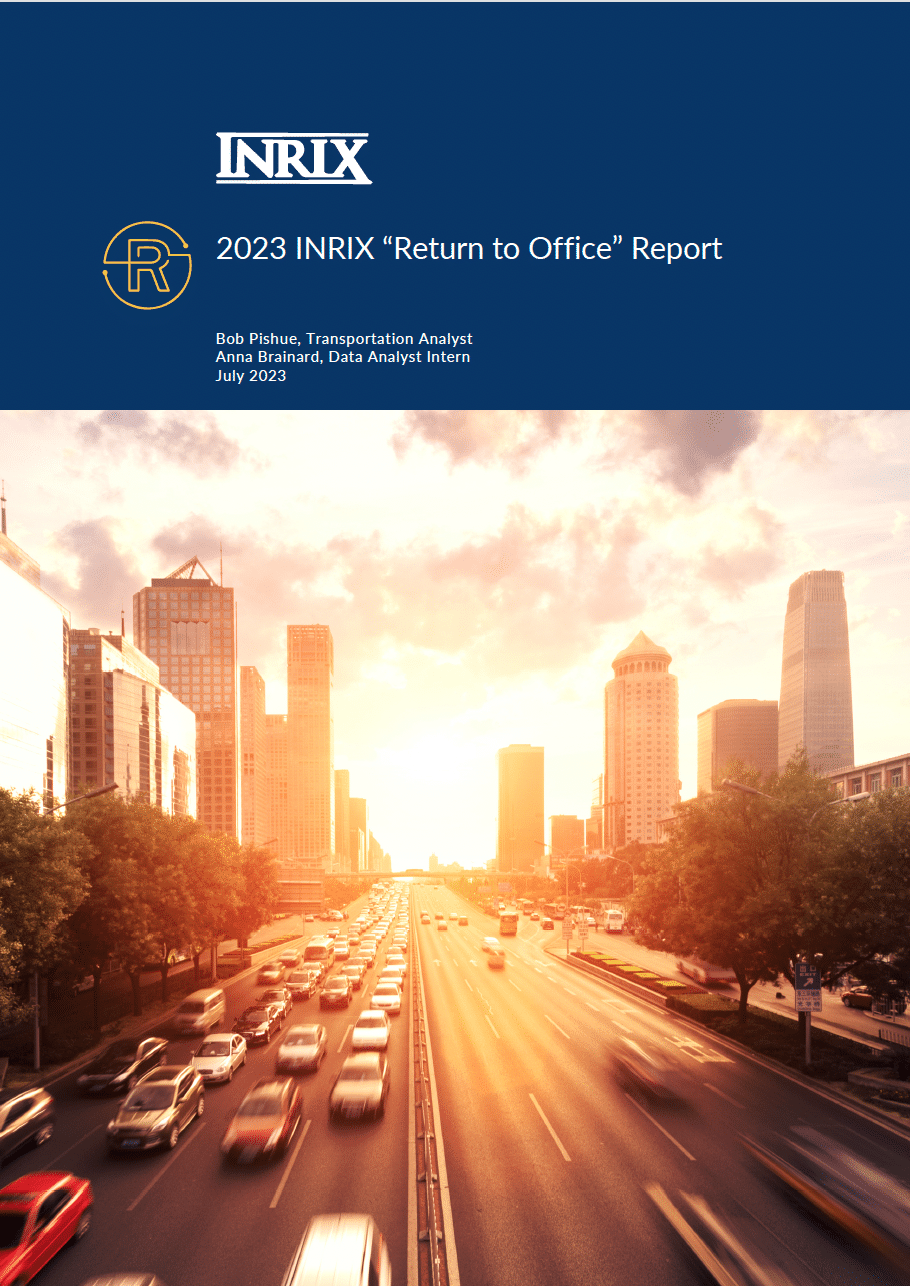 What You'll Learn:
> How "return to office" travel habits and telecommuting have impacted traffic volumes in downtown areas.
> Which industries had the most impact on downtown travel trends.
> How location-based data can be used to provide insight into economic activity in downtowns.