Are you a transportation professional struggling to accurately monitor and identify performance trends on key roads, corridors or segments daily, monthly or year over year?
INRIX Roadway Analytics utilizes anonymous data from connected vehicles to deliver on-demand traffic data, analytics and visualizations that can help you improve roadway performance and urban mobility.
Interested in learning more? Just fill out this form and we'll send you all the details along with a link download the Roadway Analytics Brochure.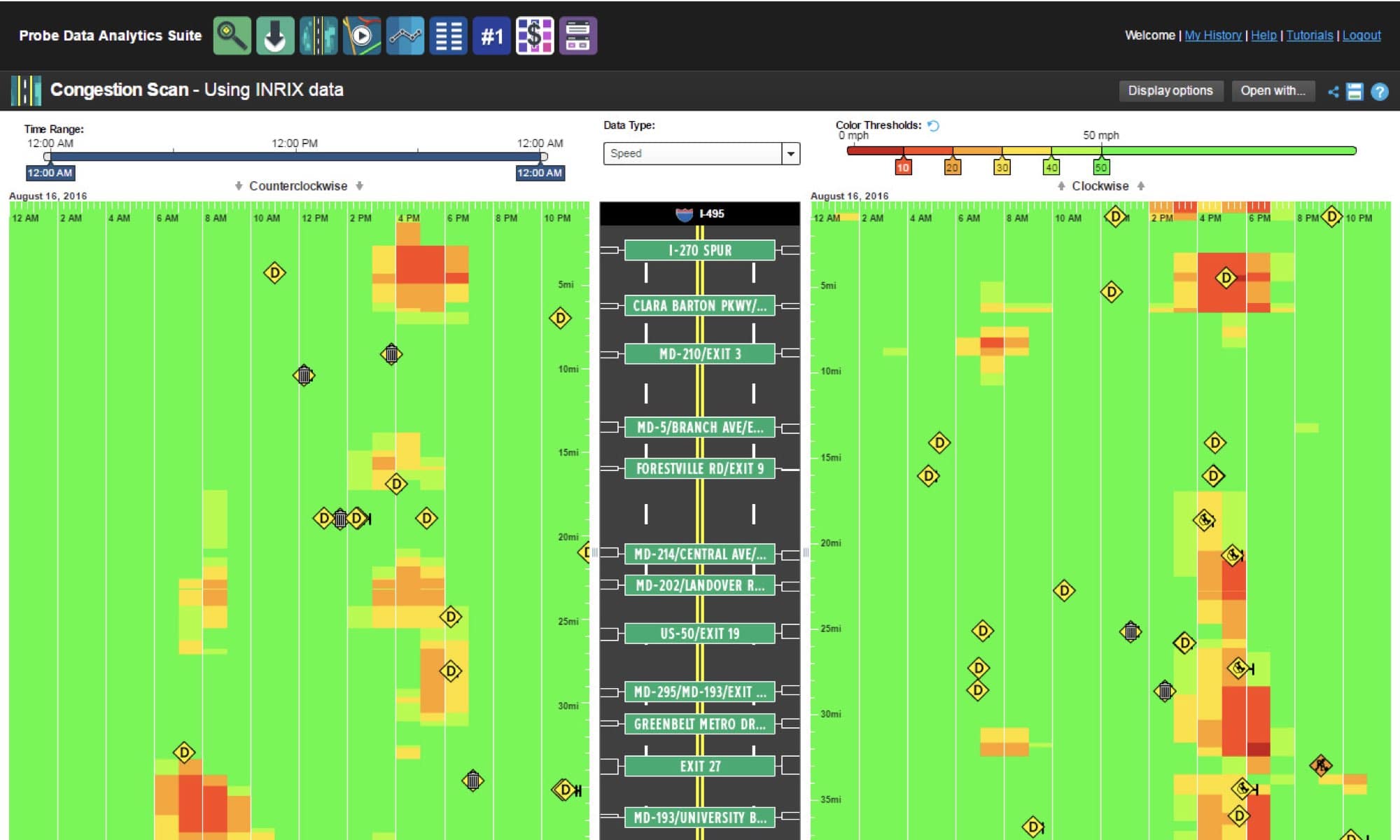 "As Alberta's largest city, Calgary has a unique road network that's affected by a wide range of variables, including population growth, geographic location and extreme climate conditions. INRIX Roadway Analytics is a valuable tool to help maximize transportation efforts, while maintaining a close eye on our investments. "
–

Samir Patil, Traffic Leader, City of Calgary, Canada