Learn how Virtual Infrastructure on Corridors and Junctions Can Help with Traffic Optimisation
Are you a transportation professional struggling to improve traffic flow and unnecessary delays at junctions that's tired of having to install expensive hardware or conduct tedious fieldwork to pinpoint issues?
INRIX IQ Signal Analytics empowers everyone from traffic engineers to maintenance technicians to measure, visualise, and ultimately help improve traffic signal performance network-wide, without the need for traditional monitoring infrastructure at each junction. This innovative tool can help practitioners identify and measure performance issues faster, smarter and safer – all without ever leaving their desks.
By utilising anonymous floating vehicle data, Signal Analytics eliminates the traditional cost and time expenditures for traffic signal improvement.
INRIX Signal Analytics has already been adopted by Transport for Greater Manchester, and Kent and Hertfordshire Local Highways Authorities in the UK, as well as public sector agencies in Germany and United States.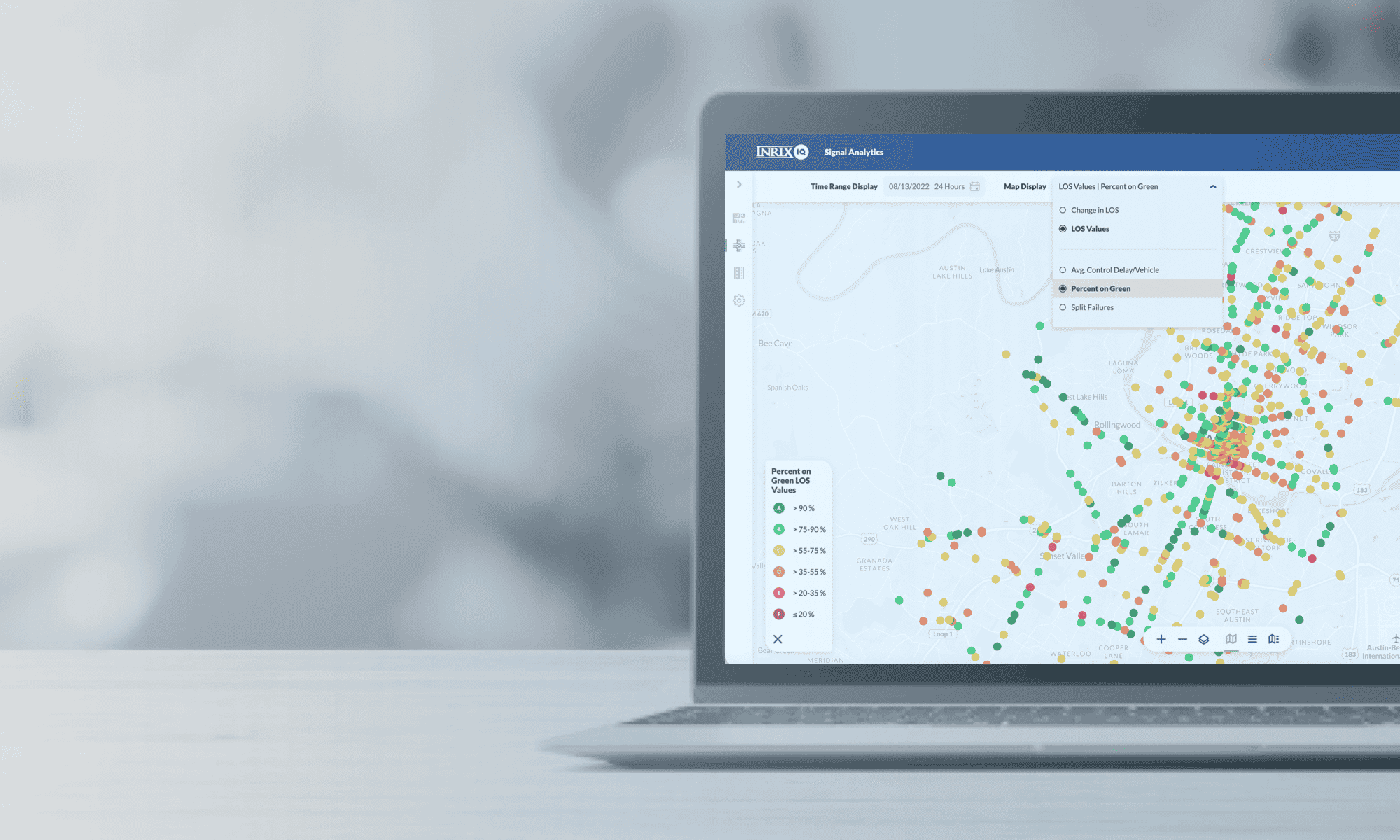 What You'll Learn:
How Signal Analytics can provide detailed traffic signal performance measures using anonymised floating car data
What metrics and features are available to help measure junction and corridor performance
How the weekly reports feature can help organisations proactively identify problematic intersections before drivers complain
Presenters:
Steve Remias, Head of Product Strategy, INRIX
Ian Whelan, Sales Engineer, INRIX