The first round of SS4A Grants winners were just announced but what comes next? Watch this free webinar to find out!
Join experts from INRIX and GM Future Roads to learn what's next for the SS4A Grant program in 2023.
We'll also discuss how agencies can implement data-driven strategies using safety analytics software like Safety View by GM Future Roads & INRIX to help maximize your improvement funds and achieve your Vision Zero goals more efficiently.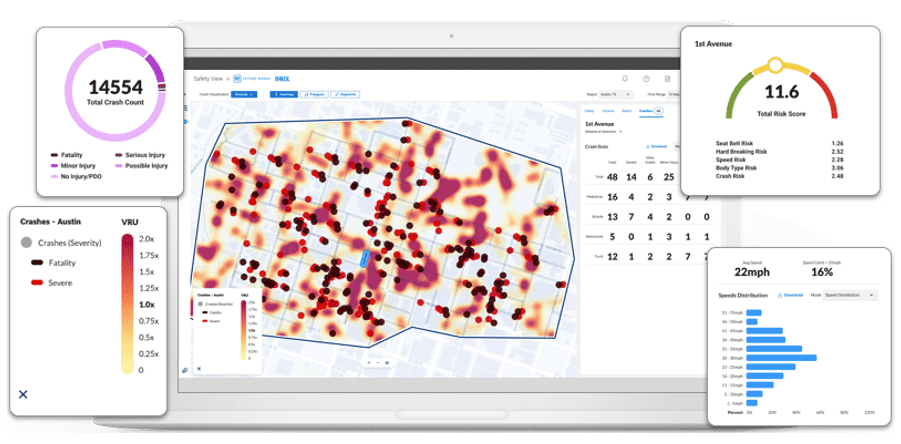 What You'll Learn
What's next for the SS4A grant program in 2023 whether you were awarded a grant, or didn't even apply
Examples of how safety analytics software can monitor the progress of Vision Zero projects and evaluate the effectiveness of interventions
How safety analytics technology can help target safety and infrastructure investments more strategically

Speakers:
Avery Ash
Head of Global Public Policy and Safety Products, INRIX
Shawn Granda
Head of Product, Future Roads
and Smart City Incubation, GM