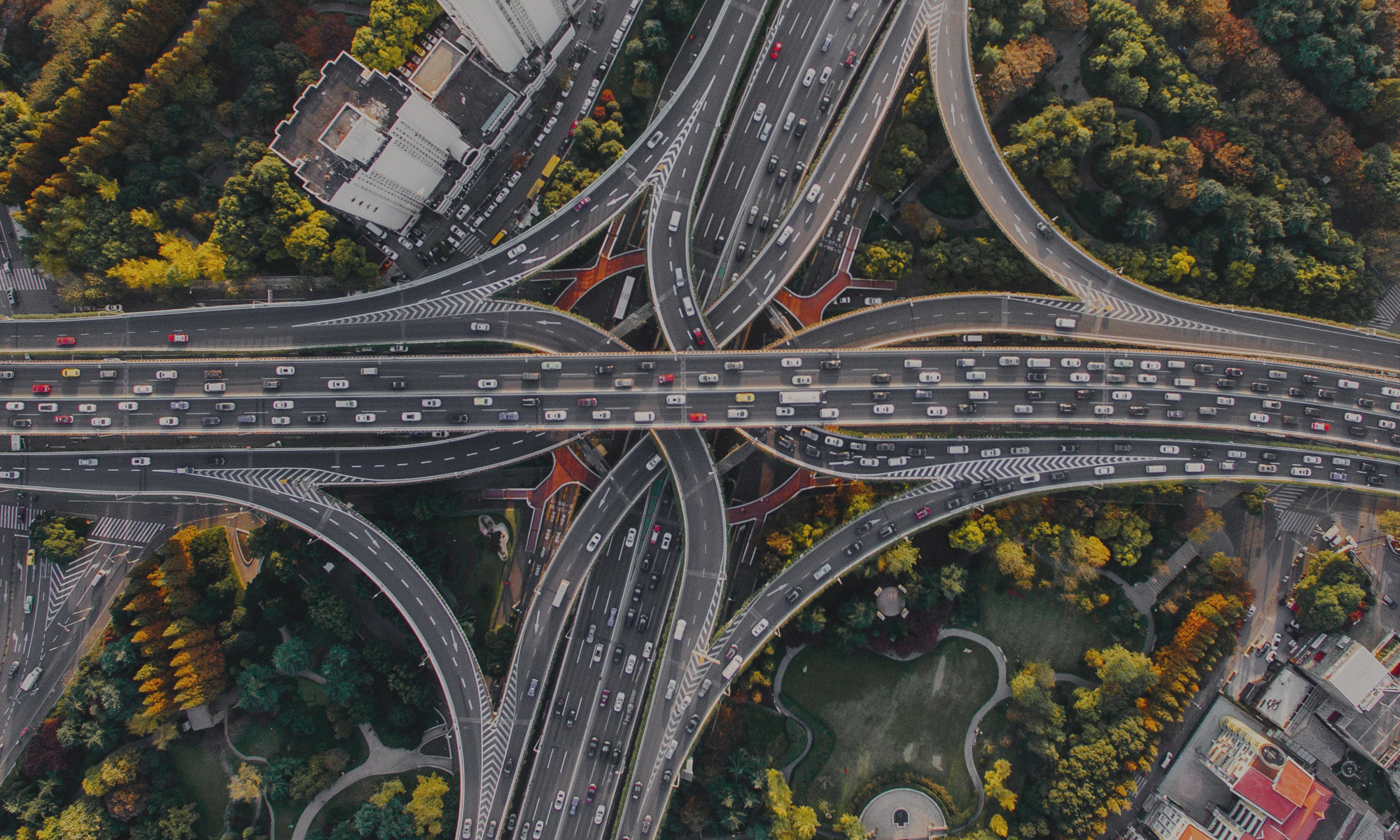 Barbeques, flags and family, people around the country are getting ready for one the most anticipated celebrations of the year. On Tuesday, Americans across the country are expected to travel in record numbers to their favorite hot spots to see family and friends, view fireworks, roast some marshmallows and test out that new camper/trailer.
Yet before travelers hit the road, we're showing a glimpse of what drivers should expect and how they can save the most time on their holiday trek as they travel around their city. Based on historical traffic information and recent driving trends, INRIX Research projects the best times to leave and return to the city, helping save drivers precious minutes (even hours) on some of the most popular highways around six major cities.
Since the bulk of travel is projected to be on Friday (leaving town) and Wednesday (returning), we have provided projections on those days below. In nearly all the cities studied, Saturday and Sunday travel is relatively light, with the exception of I-10 in LA heading towards Santa Monica.
The travel projections by city are displayed below. Note that red indicates very high congestion levels, orange indicates moderate levels of traffic congestion, and green represents optimal levels of traffic.
Chicago: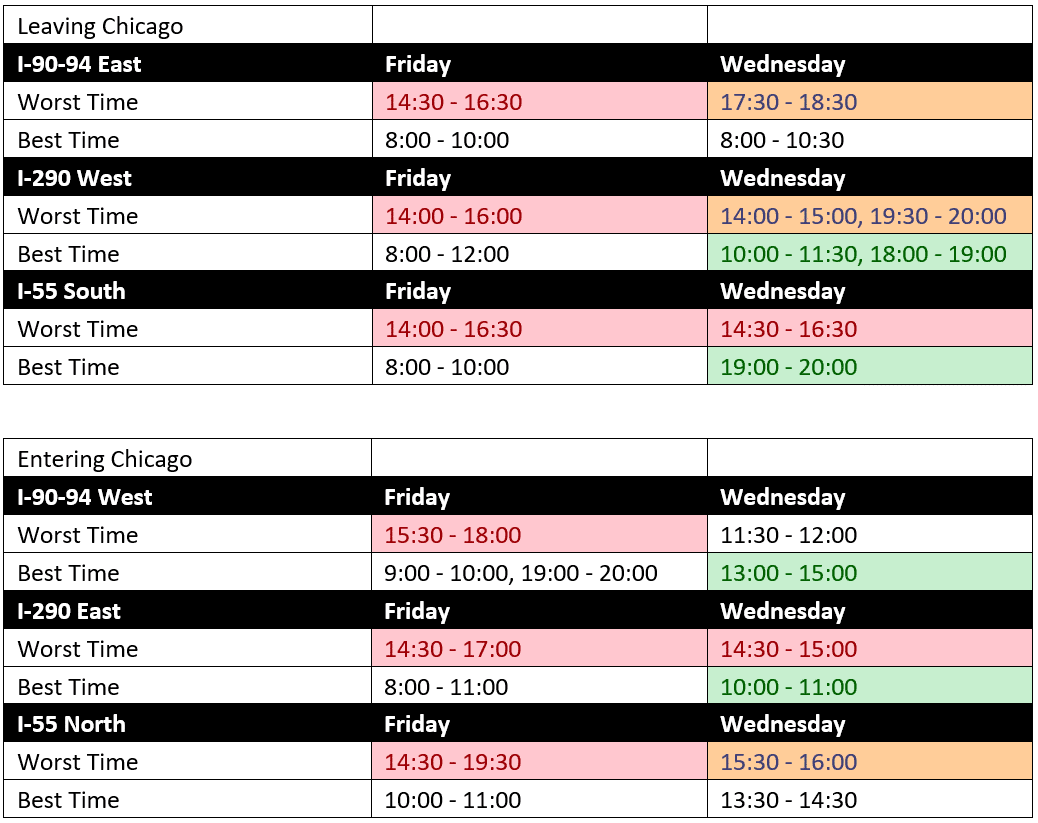 Houston: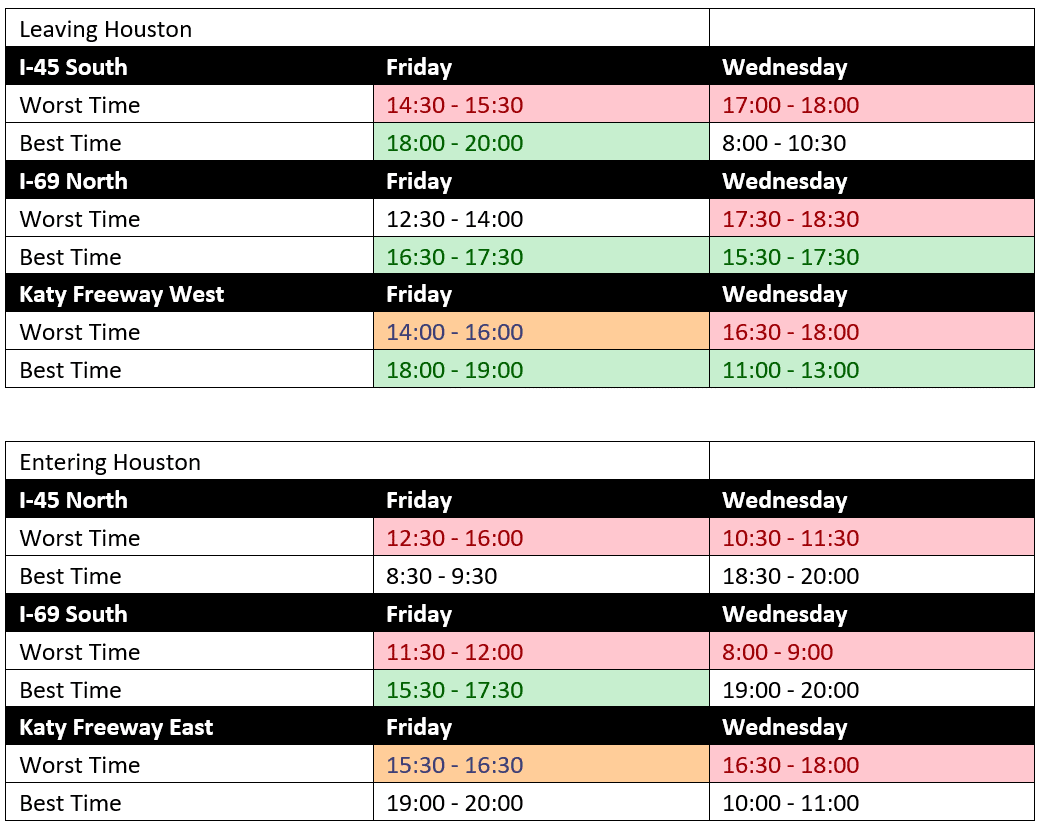 Los Angeles: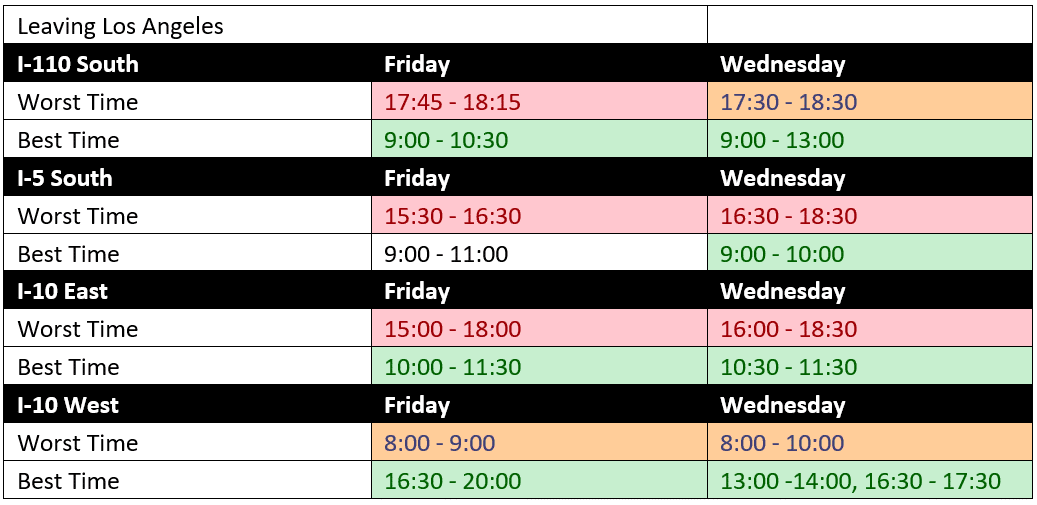 New York City: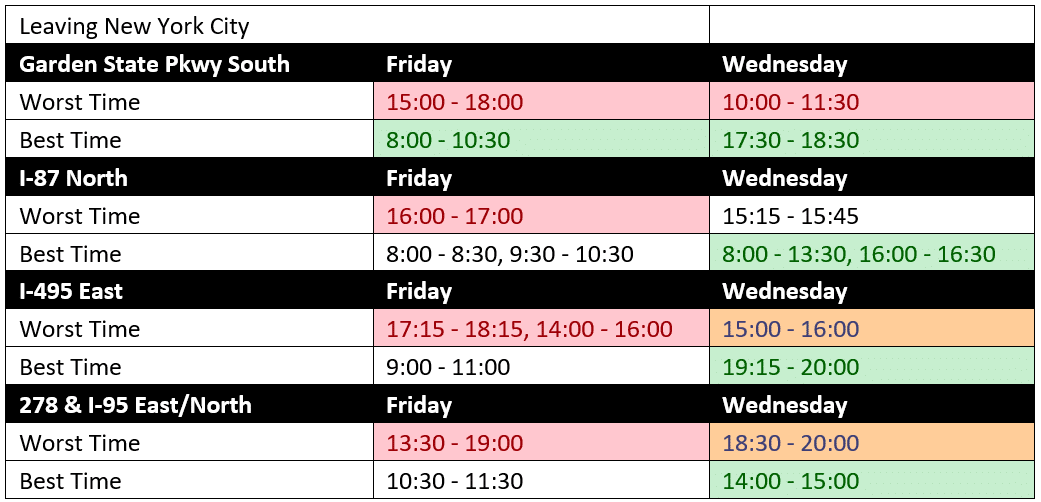 Philadelphia: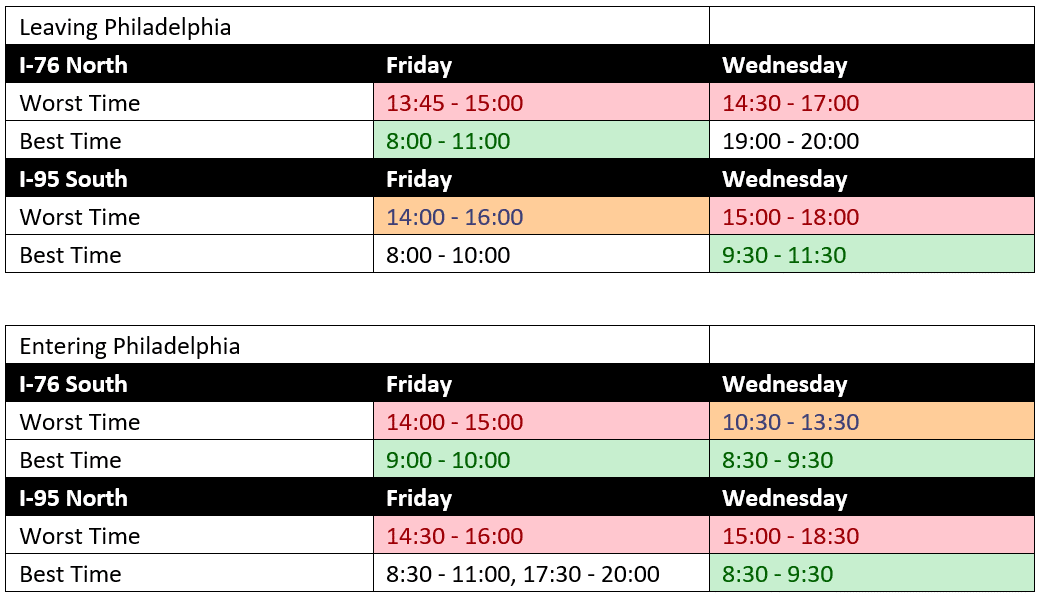 Seattle: