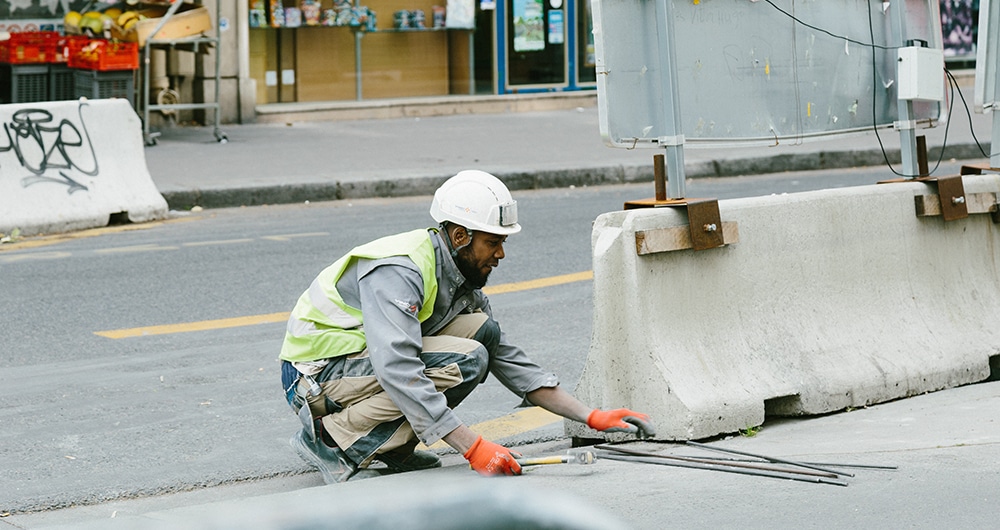 It's the time of year to trot out a phrase familiar in the northern climes: "there are two seasons: winter and construction."  Work zones are a necessary evil to maintain and improve the world's best highway systems – however delays and dangers due to these work zones can be minimized across the nation.
In the spirit of Work Zone Awareness Week (WZAW) and this year's theme of "Expect the Unexpected," we hosted a webinar with more than 150 participants from transportation agencies nationwide demonstrating how  new types of data, data driven applications, and business models can have positive measurable impacts on agencies' efforts to more effectively  manage work zones.  Available for download here, a few highlights from the discussion include:
– A demonstration by Dr. Steve Remias of an Incident Detection Application developed by Purdue University that uses real-time INRIX XD speed data to detect "back of queue" locations with an unprecedented level of precision compared to TMCs. The application is being used daily in Indiana DOT's operations center and Indiana State Police patrol cars helping both agency personnel and drivers heading toward an unexpected queue get alerted to the hazard, eliminating a significant danger associated with work zones.
– Director Todd Hartnett of ASTI Transportation Systems then shared how they are integrating INRIX data with on-the-ground smart work zone systems to obtain a complete picture of the impact work zones are having on traffic flows on a regional basis. He shared results from early implementations like I-90 work zones in Boston that have proven so effective that ASTI has made INRIX data a standard feature of ASTI Smart Work Zones. Agencies planning a high impact workzone will gain a lot from this portion of the webinar and should consider contacting Todd to learn how we can help them.
– We closed the discussion with a demonstration by University of Maryland (UMD) CATT Lab Deputy Director Nikola Ivanov of their new Work Zone Performance Monitoring Application – a new module to UMD's RITIS tools. Soon to be available to I-95 Corridor Coalition states under the Vehicle Probe Project as well as a new option for INRIX Analytics licensees, the application taps INRIX real-time and historical speed data, volume profiles and agency incident data to facilitate better real-time and historical performance assessment around work zones.
INRIX has a variety of products designed to help reduce the impact of work zones while improving safety. INRIX XD traffic data, real-time monitoring sites, INRIX RoadWatchTM, INRIX Analytics, and INRIX origin-destination data all offer options for those planning, operating, evaluating, and communicating work zone conditions to travelers. Through our demonstrated ability to provide reliable data 24×7 across the nation's major roadway system – urban and rural – plus the variety of options for products, services, sites, feeds and partner applications, we look forward to helping transportation agencies nationwide reduce the "unexpected" related to work zones, and to effectively detect and proactively react to the unexpected when it inevitably occurs. If you have work zones live or in planning that can be improved, please contact us at busdev@inrix.com and we will work with you to identify the appropriate INRIX-related services that apply.