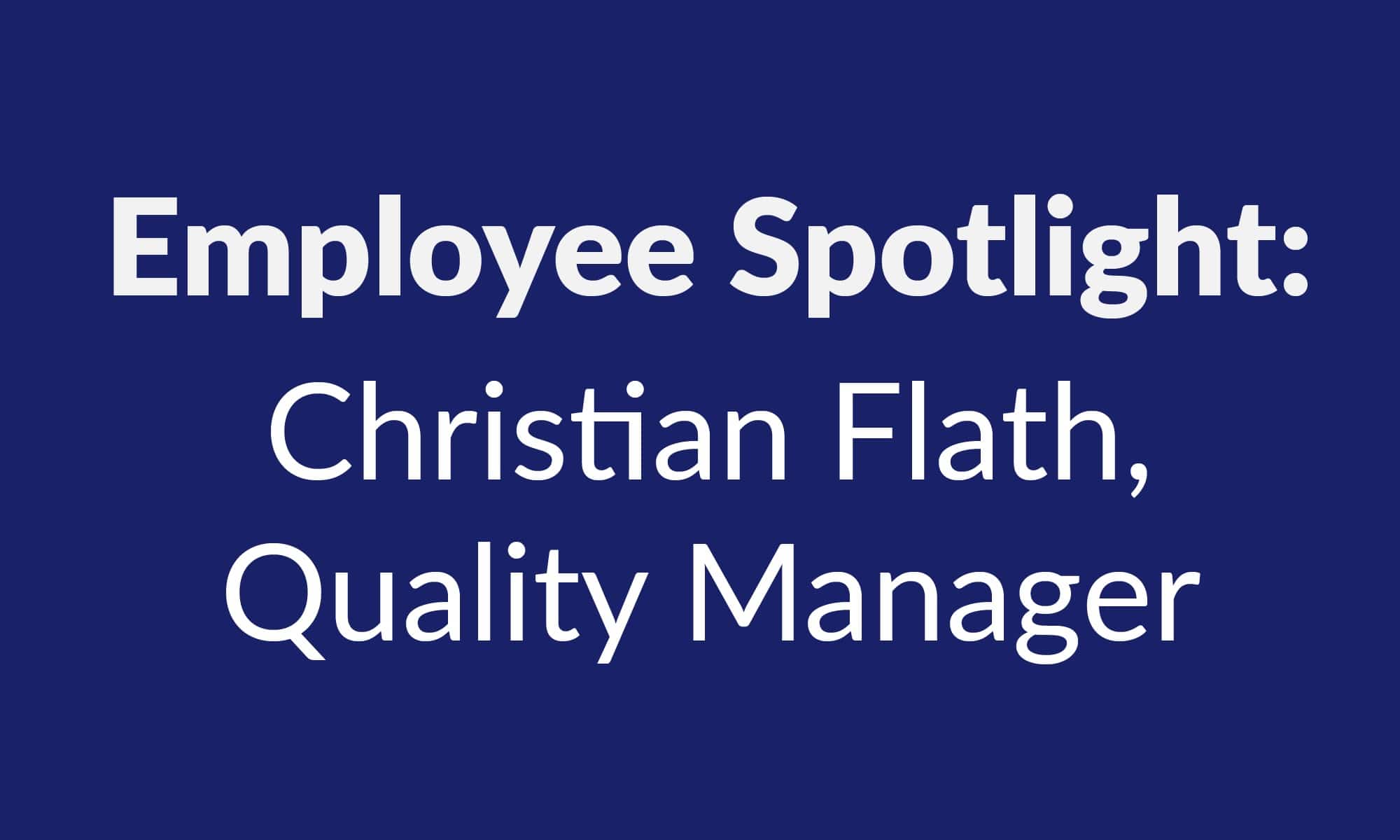 At INRIX, we value our incredible employees across the world and appreciate the uniqueness of every person. Each month, we plan to shine a spotlight on our employees at INRIX to discover more about how they got started in their professions, how they have benefited from their INRIX careers, and who they are outside of work.
In this employee spotlight blog, we introduce you to Christian Flath, a Quality Manager at our INRIX office in Siegburg, Germany. Christian shares his passions for improving the quality of INRIX products, having a knack for detail, and learning Chinese.
What do you do at INRIX? Which office do you work out of?
I am a Quality Manager, responsible for our traffic incident platform and product. My home office is in Siegburg, Germany, which lies just to the northeast of Bonn. I would call the office in Birmingham, UK, my office abroad, since I closely work with the great team there to constantly improve the quality of our traffic incident product. The internet and other technical innovations are easily bridging this gap and it is a pleasure to be part of a fantastic, global team.

Tell us about your professional journey and how you arrived at where you are now.
My professional journey began after I completed my Master's degree in the Politics of East Asia. Rather than pursuing a career in politics, I ended up with a technical job at INRIX as a Data Journalist. In the beginning, I also helped out the INRIX Parking Team, which exposed me to another aspect of INRIX product portfolio. Being quite inquisitive and having a knack for detail, I was recently promoted to Quality Manager.
What do you like most about your job?
Working on various projects with a global team is something I enjoy doing a lot. I have the opportunity to learn new things on a regular basis and have the necessary freedom to figure things out on my own, or colleagues will assist me if I get stuck or have questions. My job is incredibly diversified and likable because of the variety of projects and skill-sets needed.
What is your favorite project that you've worked on at INRIX?
My favorite "project" is probably keeping the long-term goal of improving the product quality in mind and making this a part of my daily routine. Although it can take some time until all the puzzle pieces fall into place, this has frequently resulted in significant achievements further down the road.
What is the best piece of advice you've received so far?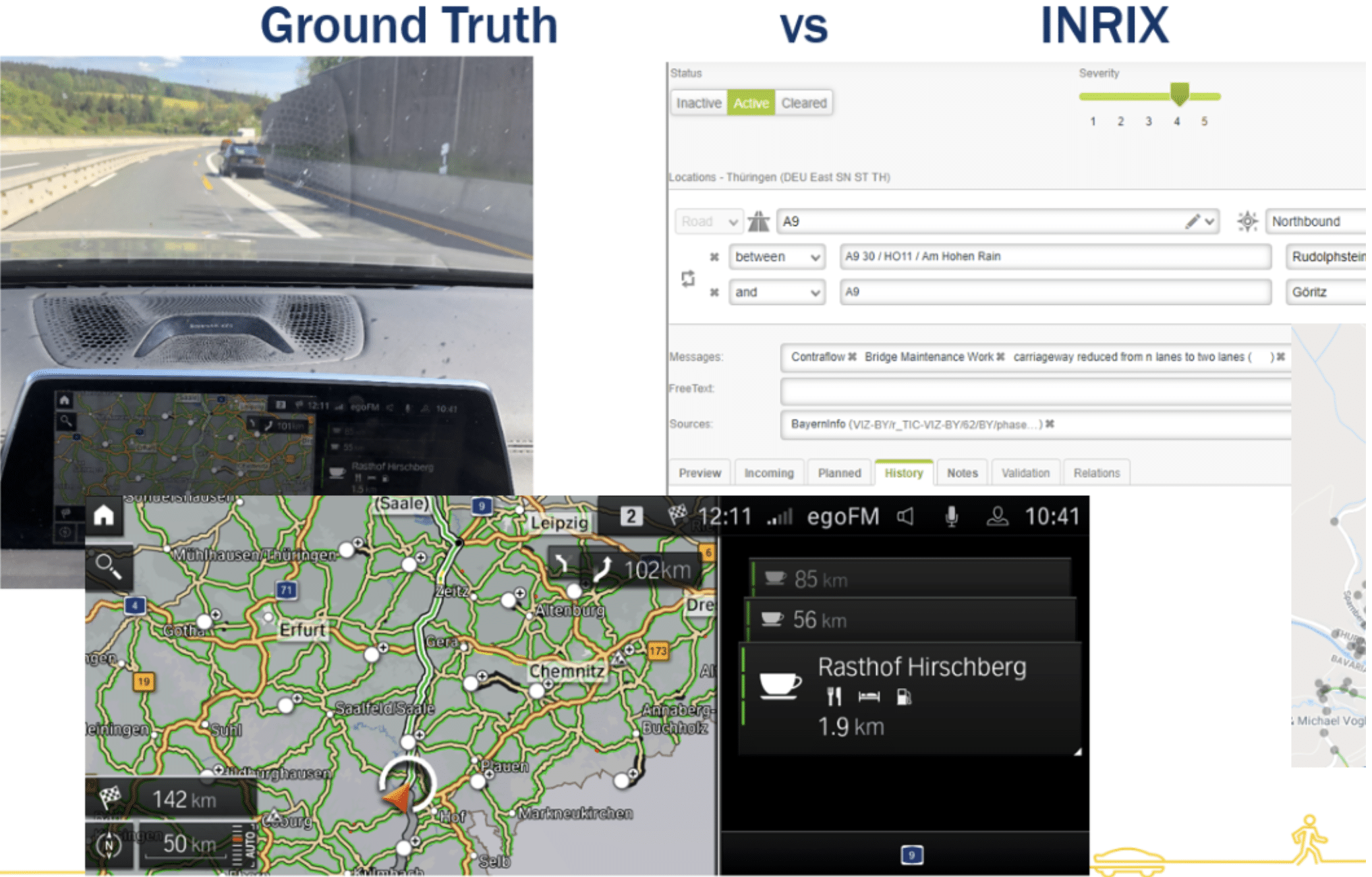 In general, I like the saying "Hope for the best, prepare for the worst", since this covers a lot of eventualities. Another good piece of advice for parents: "Enjoy the time with your kids, they grow up so fast."
What is something that you're passionate
 about outside of work?
I am still very passionate about East Asia and closely follow Chinese current events. I also try to maintain a good skill level of the Chinese language. Playing chess, sports and reading are all activities that I enjoy as well.
What is your greatest accomplishment, personally or professionally?
Learning Chinese and honing my technical skills are achievements that will benefit me in both my personal and professional lives.
If you could learn any skill, what would it be?
You mean besides flying? I guess the ability to easily learn any language would be nice.
You're about to perform at a karaoke bar. What song do you pick?
Any song without lyrics would do since I do not want to torture anybody's ears!
Is there anything else you'd like to mention?
There are always ups and downs in life, but my professional journey at INRIX so far has a clear upward trajectory and I am looking forward to continuing the journey on this trend.
Interested in joining our team? We're currently hiring for a variety of open positions in many locations around the world. Learn more about working at INRIX and our open roles.