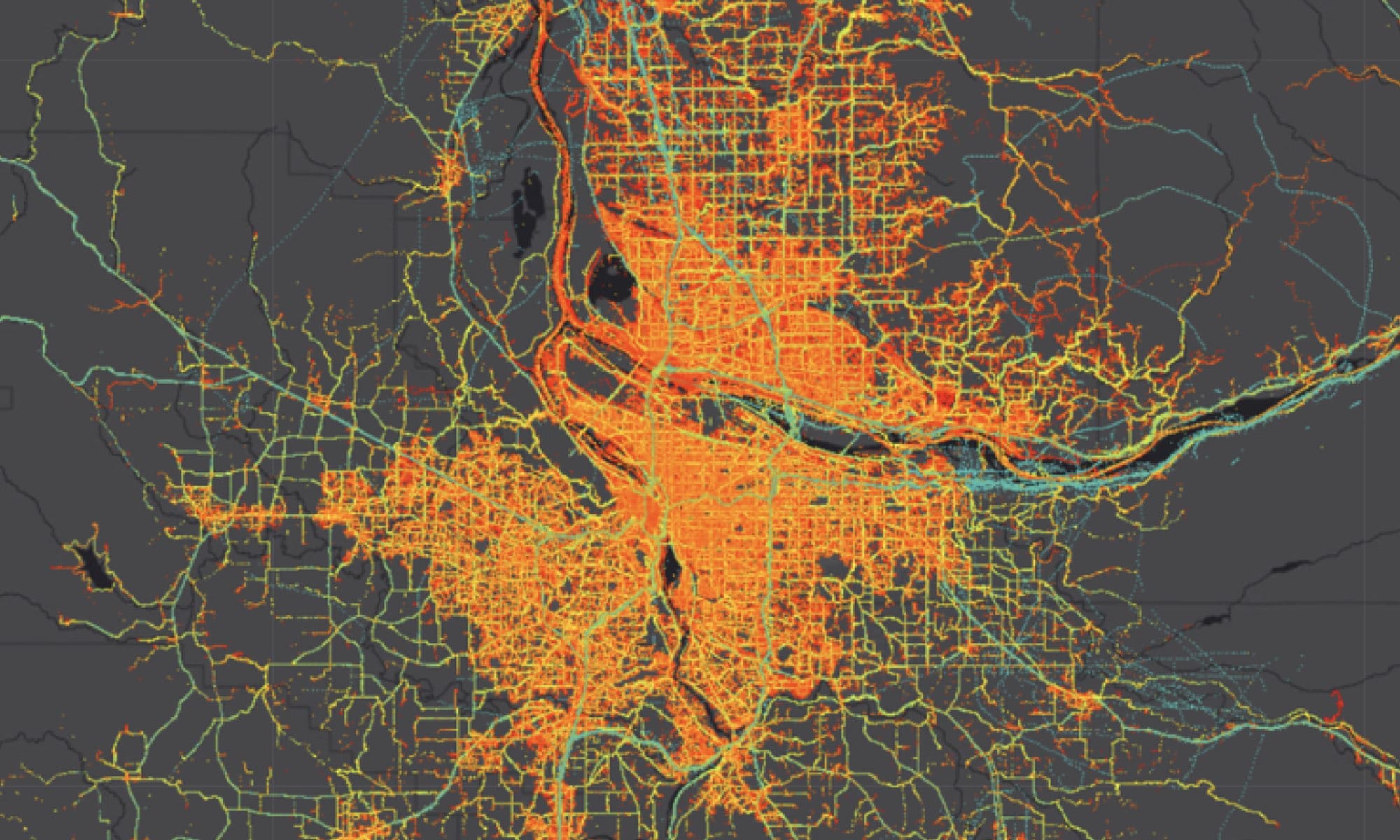 GUEST POST: Jeff Summerson, Director of Product Management
With a rich dataset you can build amazing products that solve really hard problems. In 2019 INRIX made planned investments in many diversified data sources that added hundreds of billions of new GPS readings each month.
Today, our customers demand highly granular data to help make clear decisions in transportation and analytics, and although we've increased the data we use to power our platform each of the past ten years,

in 2019 we went big!
This additive data enhances our products in many ways:
Our wait time metric has improved dramatically. Wait times are what we define as the number of seconds you'd wait for a device -from which INRIX is receiving data- to pass by if you were standing on the roadside with a stopwatch in hand. In most of the major cities in the US our wait time measurements have been reduced by 5-8x on high-density roads, and 2-3x on arterial roads. This translates to lower latency calculations from our platform so that device movement and speeds can be detected in near real-time.
We have 6 times more trips than we did last year. A 'trip' is the paths traveled between a device origin and its destination(s). By investing in new and specific data types our trips product has become more valuable because of this added density. Our recently released Trip Paths products are really powerful– if you haven't already, take a look!
Our new AI Traffic engine now has more data to work with which will yield more accurate calculations and higher quality output across multiple products. Additionally, the AI/ML components of our models have more data to learn from.
Our historical data is much richer than ever before and our platform will draw from a larger pool of data. Our analytics platform slices data in many ways and having richer data allows us to create new products that fit emerging use cases while making our existing analytics offering more accurate
Simply put, the more data you have the better products you can build. Investing in both the data and the infrastructure with which to process it has been an exciting thing for all of us to work on over the past year.
Reach out if you'd like to hear more about how we're powering our platforms.