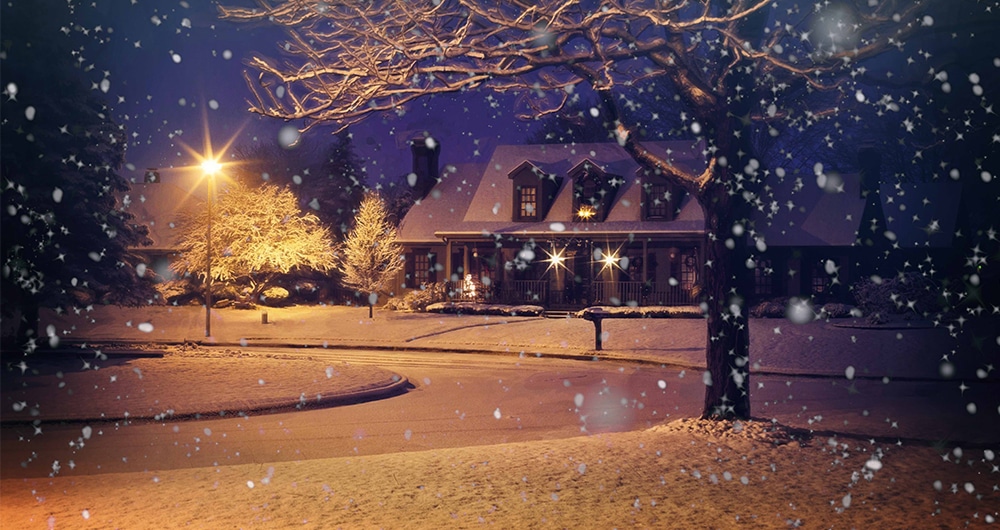 This week INRIX released its annual predictions for the Christmas getaway: the roads and times that motorists should avoid in the UK, US and Germany. People often ask how accurate our predictions are, so I thought I would look back at what actually happened on the roads last Christmas.
Analysis using INRIX Trips data showed that in Christmas 2016 everybody hit the roads on Friday 23rd December just as we predicted with the week in the run up to Christmas (Monday 19th to Thursday 22nd) having only average travel patterns. But on Friday 23rd December, almost 4 times as many trips (3.78 x) were made by consumer vehicles (regular, non-commercial drivers). Roughly 20% fewer trips than normal were made on Saturday 24th, or approximately one fifth as many as on the day before. This was true across both the U.K. and Germany.
One problem with predictions is that they can't take into account random events such as crashes. At the peak around 5pm on the Friday, INRIX Incident Platform had over 1,000 live 'events' logged and being transmitted including over 300 traffic jams, nearly, 600 weather alerts and more than 50 serious incidents including crashes in the U.K. alone.
Detailed analysis using INRIX Roadway Analytics showed that the worst U.K. traffic jam was a 10-mile stretch of the A5 southbound from the junction (18) with the M1 that lasted for over 5 hours. According to analysis of the INRIX Incident Platform this was due to a diversion that was in operation after a multi-vehicle crash around Watford Gap services closed the M1 southbound from Junction 18 (Rugby) to 16 (Daventry). The crash occurred at 10:00 on the main carriageway adjacent to Watford Gap Services, in which the air ambulance attended. The M45 east was also closed towards the M1 for much of the day.
The second worst traffic hotspot was on the A303 at Stonehenge. At its worst, traffic tailed back for 7-miles for 4.5 hours starting at 18:05. This notorious bottleneck was congested for a total of 13 hours on 23rd December fluxing in and out of congestion throughout the day. Our predictions had this very high on our list of worst roads and it looks like our prediction proved to be correct.
Interestingly, the Northbound carriageway of the M1 at Junction 17 was the UK's third most congested hotspot possibly due to people observing (rubber necking) at the serious incident on the Southbound carriageway with average speeds falling below 10 miles per hour. Other sections of the Northbound M1 were also heavily congested especially Junctions 13 through 17.
Other notable traffic jams were on the westbound M4 just outside London, the M1 in both directions in Belfast, the M74 and M8 near Glasgow, and numerous stretches of the M25 in both directions. The problems in Scotland were caused by incredibly heavy rain.
In Germany, the worst Christmas jam occurred on the A8 just south east of Karlsruhe which lasted 17 hours starting at 5:38am, and at its worst saw traffic tailing back 20 km.  According to analysis of the INRIX Incident Platform this was due initially to slow moving traffic due to Christmas getaway travel but a crash involving a lorry caused tremendous traffic when lanes were closed to enable recovery. This incident featured as the worst traffic jam in the past 12 months in a recent INRIX study of Germany's worst traffic jams, costing drivers €1,460,363 in wasted time and fuel.
So, whilst our predictions are accurate and hopefully provide a useful service to motorists by forewarning them of trouble spots and times, they can never be perfect. That's why we always advise that drivers make use of real-time traffic information that also includes real-time incident data. That way they can ensure that they get to their Christmas gatherings as quickly and stress-free as possible. For drivers who aren't lucky enough to drive a car powered by INRIX there is always the INRIX Traffic App which is free to download and use.
Crashes are increasingly the most common cause of serious, unpredictable traffic jams as our latest studies in the UK and Germany illustrated. Weather is often implicated in the very worse crashes with heavy rain, ice and freezing fog creating hazardous driving conditions that reduce visibility and make stopping quickly impossible.
Did you know that:
7,000 U.S. and 8,000 European weather-related auto crash fatalities each year
$18 billion in commercial losses is caused by weather conditions
25% of US crashes and 30% in Europe are weather related
As well as the huge human cost, these fatalities impose a significant economic burden on society. In the UK each road crash fatality is valued at £1.836 million which includes both direct and indirect costs. Applying this value across Europe implies that the total cost of weather-related road deaths is over £15 billion per annum. In contrast, technology and data have the ability to significantly reduce these deaths at a fraction of their multi billion Pound cost.
At INRIX we're focused on making driving not only more efficient, but also safer. One of INRIX's major innovations is our Safety Alerts service that includes Road Weather warnings. Unlike traditional weather services, INRIX Road Weather provides information on the roads themselves, including type of precipitation, surface conditions and visibility, among others.
The best way to understand how INRIX Road Weather works is to watch our data visualisation of the impact of Storm Desmond that devastated parts of the UK in December 2015. In comparison to traditional road sensors that monitor weather every 23 km (15 miles), INRIX Road Weather provides accurate weather data every 500 metres. The variation between the 23 km weather stations is dramatic as our visualisation demonstrates.
So this Christmas please keep safe. Check out our predictions for the worst festive traffic hotspots to avoid, use an up-to-date navigation device to find you the best route and set-off in plenty of time.