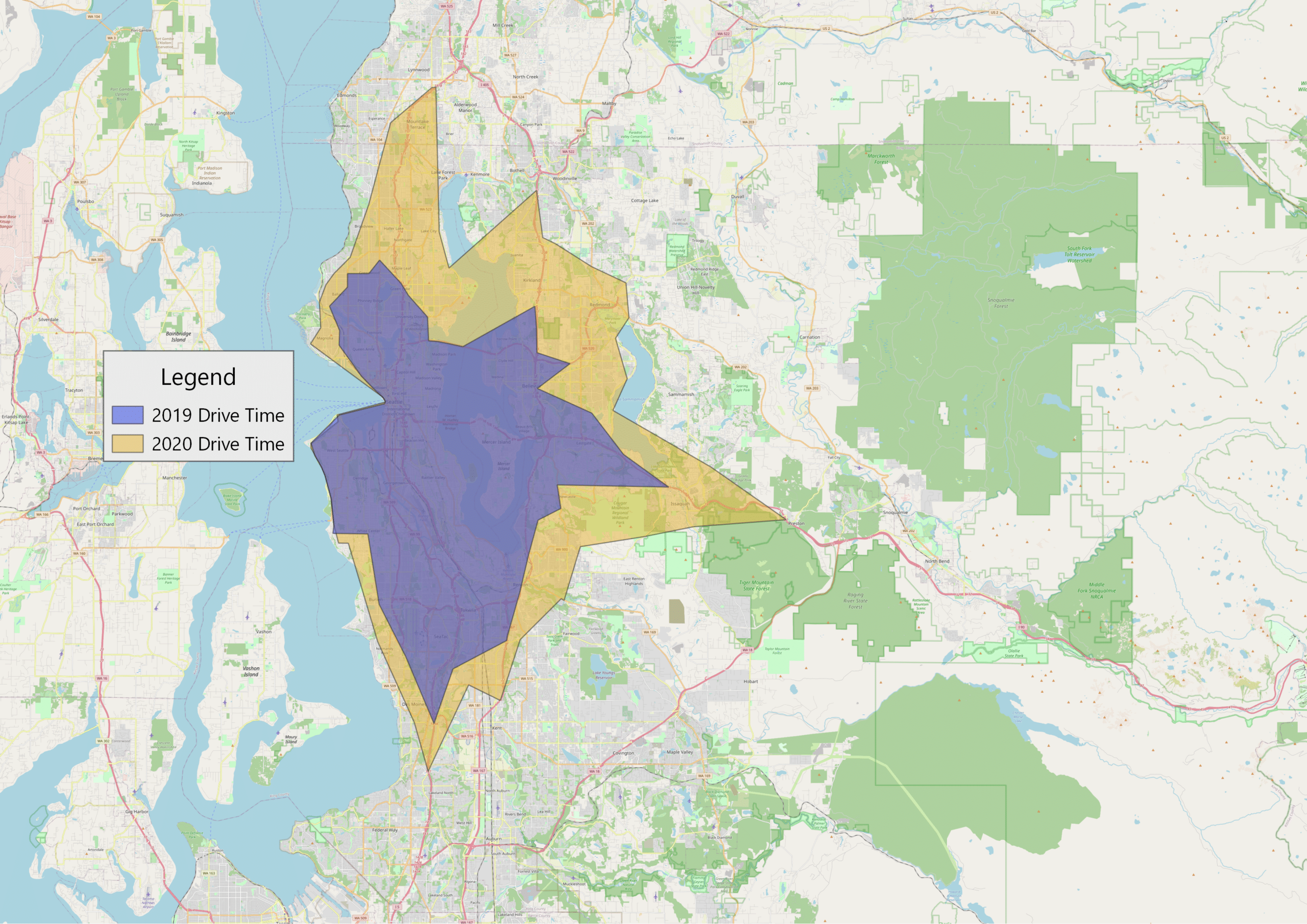 When the Coronavirus pandemic struck the United States, roadways all over the country were impacted. Businesses sent their employees to work from home, and many no longer had a reason to travel downtown. Traffic that consisted of commuting employees, taking kids to school and running other related errands vanished. Observing these open roadways arouse the question: how would significantly reducing traffic congestion affect employers and businesses?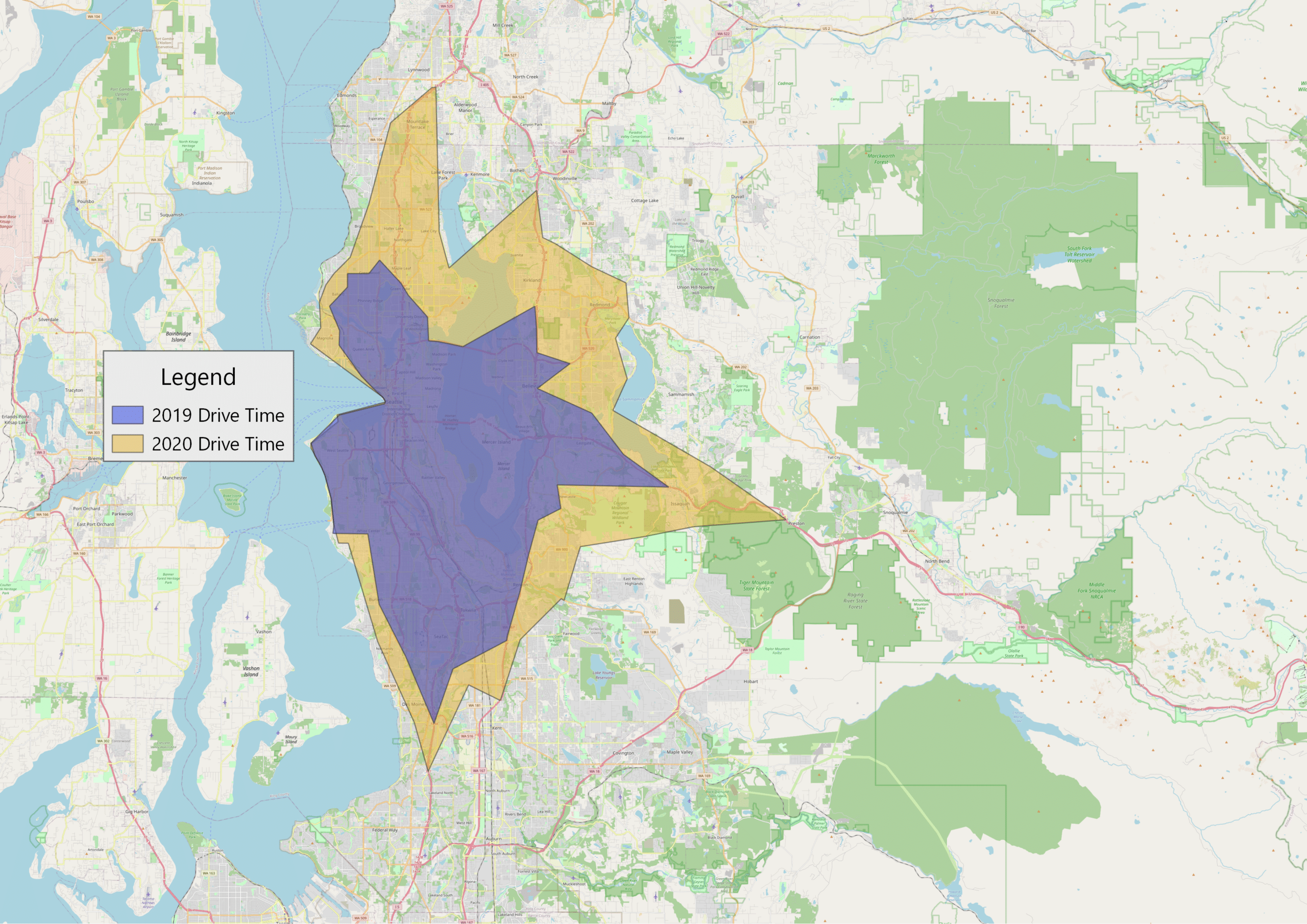 Using Location Analytics, we took a deep dive into Seattle roads to see how a lack of traffic would affect the number of people able to drive to Seattle. We found that in 2019, before COVID, 507,565 workers were within a thirty-minute drive of downtown Seattle at 8:30AM – the heart of morning rush hour. However, in 2020 during COVID, 802,515 people were within a thirty-minute drive of downtown Seattle. This lack of congestion gave 58% more people the ability to travel downtown in half an hour.
Congestion on the road is often considered a burden for the driver, but both the drivers and employers would benefit from reducing traffic congestion. Less congestion would expand the labor pool for the employers. Downtown Seattle was not accessible within thirty minutes to cities such as Shoreline, Mountlake Terrace, Kirkland, Redmond, Issaquah and Renton. However, when congestion fell during COVID it became accessible. More people would be able to commute to Seattle in thirty-minutes and would be more willing to make the drive if they don't have to sit in traffic. By reducing congestion, employers would also have more efficient movement of goods and services, improving their bottom line.
As businesses begin to reopen, and employees go back to commuting to downtown for work, this congestion will likely return. Though a pandemic is not a good way to reduce traffic congestion – city officials, employers and the general public could work to mitigate the inevitable increase in traffic congestion on the horizon.
Things like efficient traffic signal timing, improving safety, strategic capacity expansion and working from home could help cities re-emerge from COVID-19 with a more resilient transportation network.