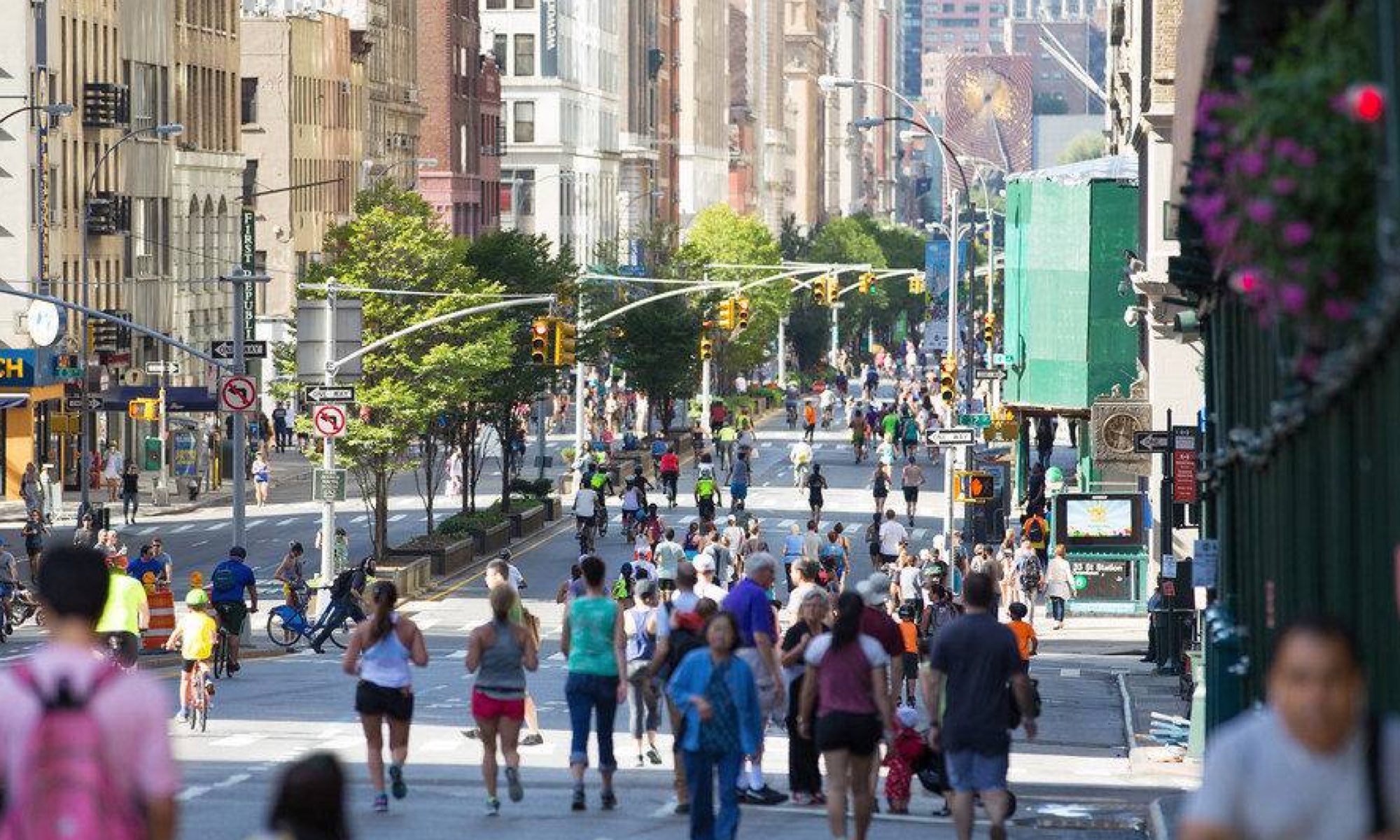 Get Ready for Gameday
The COVID-19 pandemic wreaked havoc on the NFL home game experience last year. With fans flocking back to stadiums, INRIX is helping people to get back to the game with the least amount of traffic hassle.
This year, INRIX teamed up with Vivid Seats, a leading ticket marketplace connecting fans to live events, to analyze the most popular origins and expected travel times to the first home game of each NFL team.
Normally, Sunday morning drives are tied to religious services, farmers markets, and getting out of town. Yet with the NFL back in full swing this Fall, fans (whether to go to the game, tailgate or celebrate at their favorite sports bar) can expect an increase in travel times compared to normal, with delays peaking within one mile of most stadiums.
Vivid Seats has put together a handy infographic to sort out the top spots, INRIX is also providing an easy-to-read table to sort out the travel to your NFL Stadium.
Quick Take-a-Ways
The most congestion will be at Thursday Night Football, Sunday Night Football, and Monday Night Football games, as NFL fans mix with evening commuters.
Sundays are light on traffic, except in a few places:

New England Patriots @ Foxborough (9/12): heading from Boston – expect +97% in travel times over normal – +26 minutes.
New York Giants @ MetLife (9/12): from Brooklyn – a +78% in travel times compared to normal (+23 minutes)

Traffic during week 2 is expected to be less than week 1 games – but watch for congestion around Heinz Field. Travel times could be up nearly +54%, or +18 minutes from Schaumberg.
Many places do see traffic in the morning and right before the game, so best times to leave are a few hours before kickoff.
Parking costs vary by city. Be sure to check ParkMe for up-to-date prices to save a few bucks.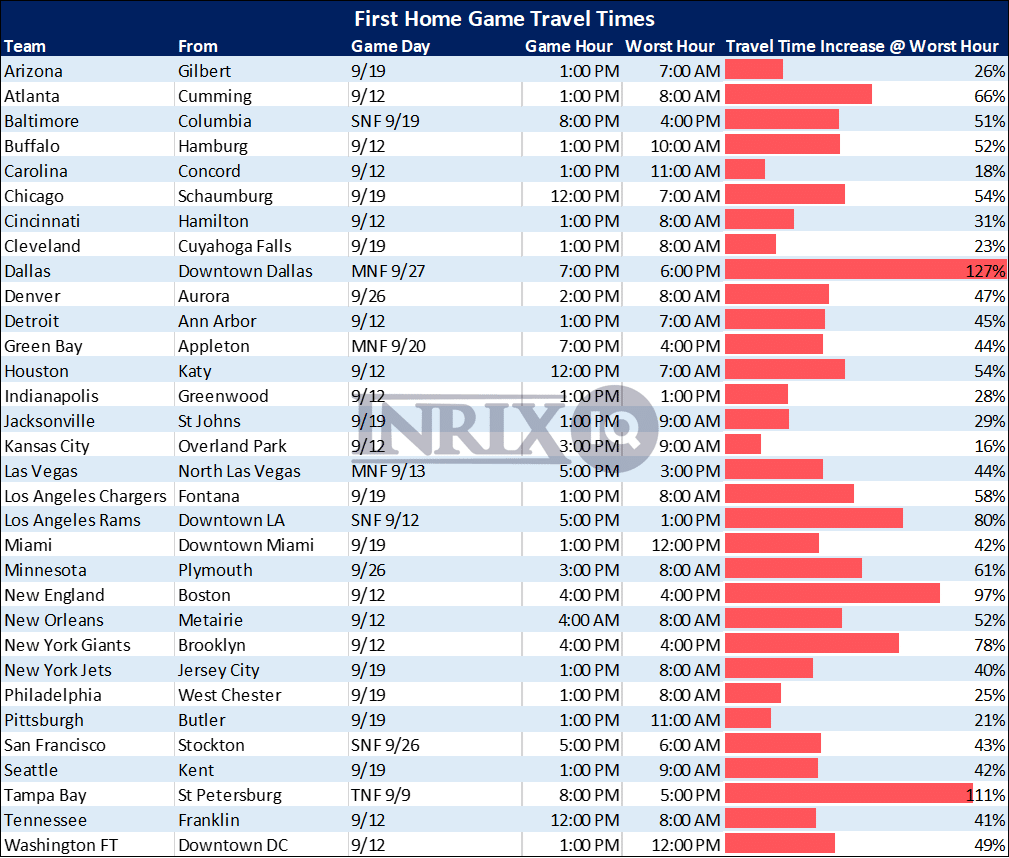 Dallas Cowboys & Tampa Bay Buccaneers Take the Top Spots, Carolina Panthers & Kansas City Chiefs Fans Get Biggest Break
As the table above reveals, we expect travelers from Downtown Dallas to AT&T Stadium for Monday Night Football on September 27 to see the highest increase in travel times, a 127% increase over free flow (51 minutes versus 23 minutes), as game travelers mix with commuters on a Monday Night – with the worst traffic one hour from kickoff.
Expect traffic around Raymond James Stadium for Thursday Night Football, especially if you're traveling from St. Petersburg. Travel times at 5:00PM could be 110% higher than a traffic-free trip, or about 24 minutes longer.
Travel should be smooth flowing to Bank of America and Arrowhead Stadiums this upcoming Sunday, with travel times not exceeding 18% higher than free-flow travel times, even from the most congested cities.
We hope fans enjoy the game and stay safe out there. We're all jacked up for football season, but in the excitement let's not forget to use the latest technology to make our trips quicker and safer. INRIX IQ analytics helps travelers, freight movers, and transportation planners avoid traffic jams, plan for events, and move people smarter throughout the city.