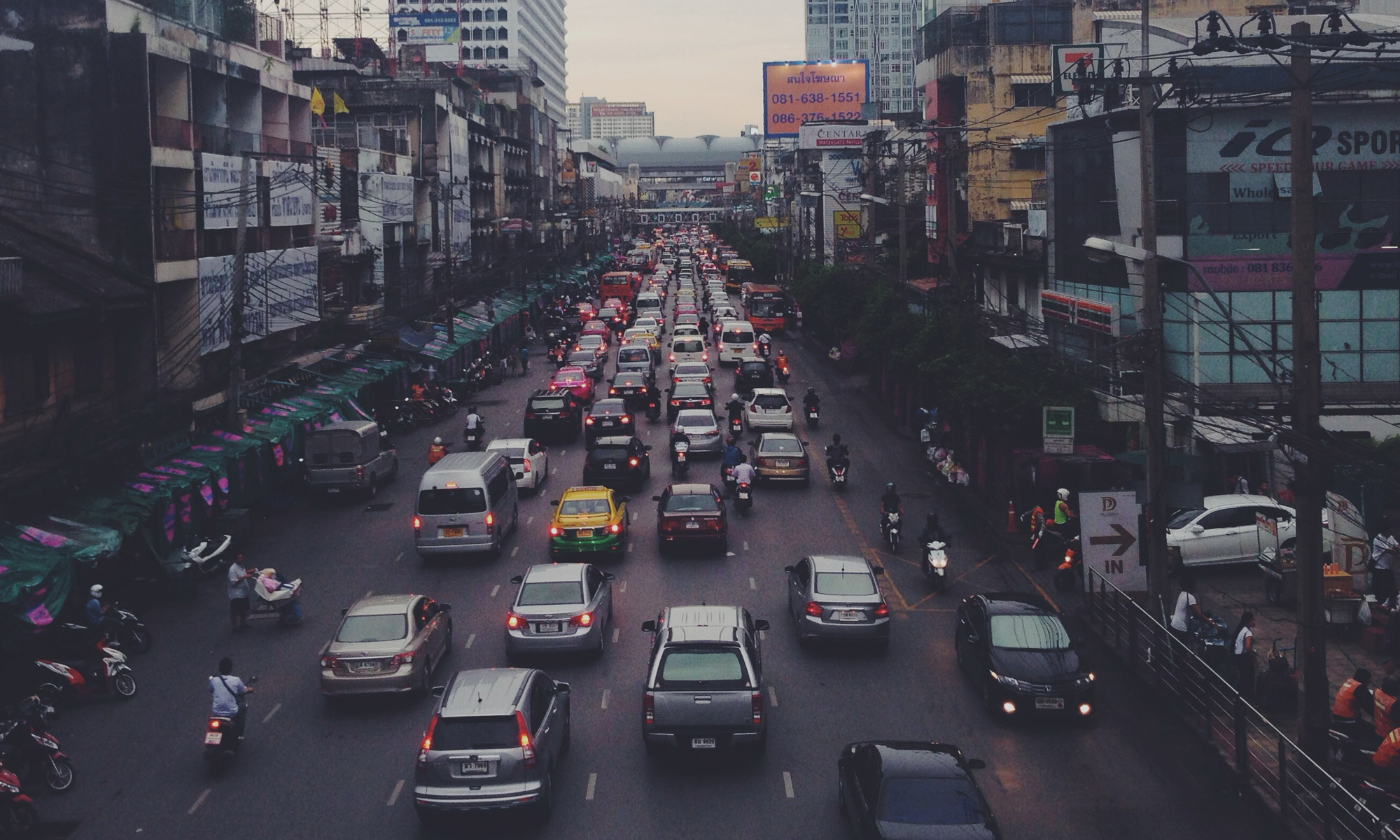 The smell of turkey roasting in the oven. Your favorite pumpkin pie sitting pretty in the kitchen. A crackling fire. Cheery spirits. We all romanticize the holiday season. At one time, this vision also may have included a scenic road trip amidst colorful foliage as you journeyed to your Thanksgiving feast. But that seasonal pastime is long gone, and today, gridlock is more often associated with Thanksgiving than leisurely family drives.
According to our 2014 Thanksgiving traffic forecast, your family road trip is likely to take at least 25 percent longer than normal on Wednesday in advance of the holiday. But the holiday congestion doesn't have to squelch your spirit. Thanks to location intelligence, smart phones and in-car technology, a new generation of "Smart Travelers" have emerged who manage the stress of traffic (particularly over the holidays) by remaining connected, safe and informed with the help of technology.
Take a cue from these smart travelers to ensure a smooth, stress-free journey that gets you to you to the dinner table on time.
Tips from a Smart Traveler:
Choose the right dates and times to travel. Travelers heading out the Wednesday afternoon before Thanksgiving will experience the worst gridlock. Consider traveling the morning of Thanksgiving Day, when the roads will be clear. If you must travel on Wednesday, leave by 2 pm or after 6 pm. The pre-Thanksgiving rush hour will begin two hours earlier than normal in most cities.
Avoid high traffic routes. Our forecast predicts the 10 cities below will suffer the worst congestion Wednesday afternoon. If drivers have no choice but to travel on the roads at the times indicated below, they should be prepared for their trip to take much longer than they'd typically experience at this time.  Depending on your route delays could be much worse; be sure to check our INRIX Traffic Scorecard to see what types of delays you might expect on your route.
Listen to your local traffic report. Sometimes the simplest way to avoid traffic is to "know before you go." Turn on your TV, check your Twitter feed or tune into the Weather Channel for local INRIX traffic updates.
Avoid unexpected delays along the way with our INRIX XD™ Traffic App.  By the time you load your family, stuffing and pumpkin pie into the car, the quickest route to your Thanksgiving dinner might be completely different than the one your local newscast reported 10 minutes before. Download the INRIX XD Traffic app to your smartphone for the road.  The app will tell you where traffic's worst, alert you to crashes and other traffic causing delays on your route as well as help you find the best way around delays.
Headed to the airport? Budget an extra half hour for traffic delays. Traffic congestion this year will be the worst on key routes to and from major airports nationwide. Even the smartest traveler can't avoid these bottlenecks, but you can definitely prevent yourself from missing your flight and spending Thanksgiving in an airport terminal by leaving 30 minutes earlier than you usually would. The busiest airports are listed below. If you're departing from one of these, avoid the worst congestion by traveling outside of the peak hours.
Pack plenty of water and healthy snacks. Sure, you might be headed to the feast of the year, but unexpected traffic delays could make the journey longer than you anticipated. Make sure you have an accessible stash of water and snacks, like granola bars or fresh fruit, to tide you over.
Fill up on gas the day before. Busy travel days mean busy gas stations with long lines. Make sure your tank is filled to avoid any pit stops that might add length to your journey.  In case you forget, our INRIX XD™ Traffic App can help too.  With fuel price information updated regularly, you'll be able to find the closest cheapest gas station along the way.
Don't forget the car charger! Extra battery packs, USB cables and self-charging mobile or tablet cases are a great way to keep your devices from powering down and halting your journey.
Keep back seat driving to a minimum. Your attention will be on the road and navigating traffic; so make sure your passengers don't interrupt your focus. Providing your children or adult riders with a tablet loaded with games and eBooks will help abate boredom and keep your trip distraction-free.
Safe travels and Happy Thanksgiving!