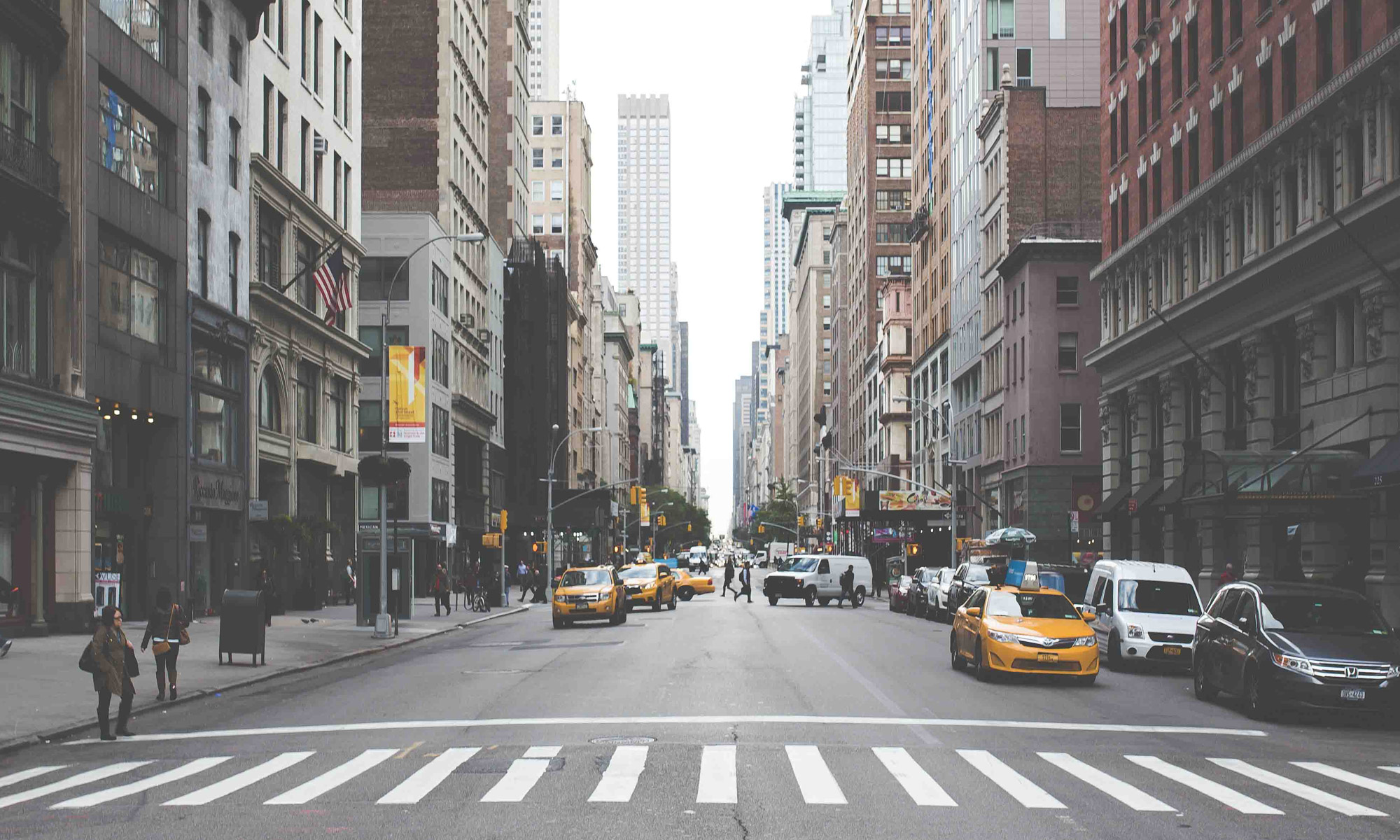 Today, we released the seventh annual INRIX Traffic Scorecard. Utilizing trillions of data points gathered from crowdsourced traffic information, the INRIX Traffic Scorecard is the world's most in-depth, data-driven look at traffic congestion.
If you're a data geek, you can head on over to the Traffic Scorecard right now and browse to your heart's content. However, if you're too busy to wade through mountains of data and would prefer the cliff notes version, here are 3 key takeaways from this year's Traffic Scorecard:
U.S. traffic congestion is up – and that's a good thing
After two years of double-digit declines in traffic congestion in the U.S. and Europe, traffic congestion increased in 2013.  While bad news for drivers, the increases we're seeing around the world signal an economy headed toward recovery.  Over the past six years, we've seen steep declines in traffic congestion due to the global economic crisis and its effect on unemployment. To put it simply, fewer people working means fewer people commuting to work, going out to spend money and business shipping less products.
While U.S. GDP grew at a rate of 1.9 percent, traffic congestion increased approximately 6 percent compared to 2012 – 3x the rate of GDP.  Traffic congestion was up in 61 of America's Top 100 Most populated cities last year, compared to just six in 2012. U.S. cities at or above the national averages in employment growth (nearly 2.2%)  and GDP (1.7%) like Austin (2.8%, 3.4%), San Jose (3.4%, 3.33%),Seattle (2.6%, 2.5%) and Boston (2.1%, 1.7%) experienced some of the biggest increases in traffic congestion.    Additionally, these cities also experienced some of the largest increases in population in the last year as people moved to these urban centers in search of work – Austin (6.6%), San Jose (3.9%), Seattle (4.25%) and Boston (3%).  The only city in the top ten worst cities in the U.S. showing a decline was Washington D.C. which likely was attributed to cuts in government spending and hiring resulting from the U.S. budget sequester and the government shutdown in October.
European traffic congestion is showing signs of returning – and that's an even better thing
While signs are increasingly positive for the U.S. economy, the data in Europe indicates an economy just starting to turn the corner back toward prosperity.  After dropping 23 percent in the first quarter of 2013, traffic congestion was up 6% in the last 3 quarters of the year.  In Europe, traffic congestion was up in 5 of the 13 countries analyzed and 43 of the 94 cities last year compared to only one country (Luxembourg) and 3 cities (Geneva, Luxembourg and Caligari) in 2012.
INRIX analysed data from 13 European countries and found that levels of traffic congestion generally aligned closely with each country's economic outlook. Those nations struggling with high unemployment and low or negative growth in 2013 typically recorded lower traffic congestion than in 2012. Spain and Portugal are both examples of this trend: in 2013 Spain's economy contracted by 1.2% and Portugal experienced record unemployment.
In 2013, five countries recorded increases in congestion according to the INRIX Index: the UK, Ireland, Switzerland, Luxembourg and Italy. The Swiss and British economies both grew by 1.9% in 2013. Although full-year figures have not been released for Ireland and Luxembourg, estimates show that Ireland is expected to grow by 1.3% and Luxembourg by 1.9% in 2013. The general trend is that countries with increased traffic congestion have a positive economic outlook, while those economies still struggling are experiencing less congested roads.
Drivers are Wasting More Time, Fuel and Money in Traffic – and that's a bad thing
Los Angeles once again topped the list of America's Worst Cities for Traffic cities wasting in America. Drivers in Los Angeles are wasting about 64 hours on average last year in traffic, up 5 hours from 2012. Across America's ten worst traffic cities, drivers wasted 47 hours on average – that's more than a week's vacation time.
But drivers in America should take heed, they don't waste nearly the same amount of time in traffic as their counterparts in Europe.  Drivers in Europe's worst traffic city, Brussels, wasted 83 hours last year in traffic.  Drivers across Europe's 10 worst traffic cities wasted 63 hours on average in traffic last year!
While these increases in traffic congestion provide a barometer of our economic recovery, the bad news is the more time people spend in gridlock, the more we drain the economy costing individuals and businesses money that could be better spent elsewhere.
While we do our part working with industry and government to help them build smarter cars and intelligent transportation systems that improve mobility for the world's 1 billion drivers, the best way for you to know the latest conditions and avoid congestion is the INRIX Traffic App, available on iOS, Android, Blackberry, Windows Phone and Windows 8. Check it out today.