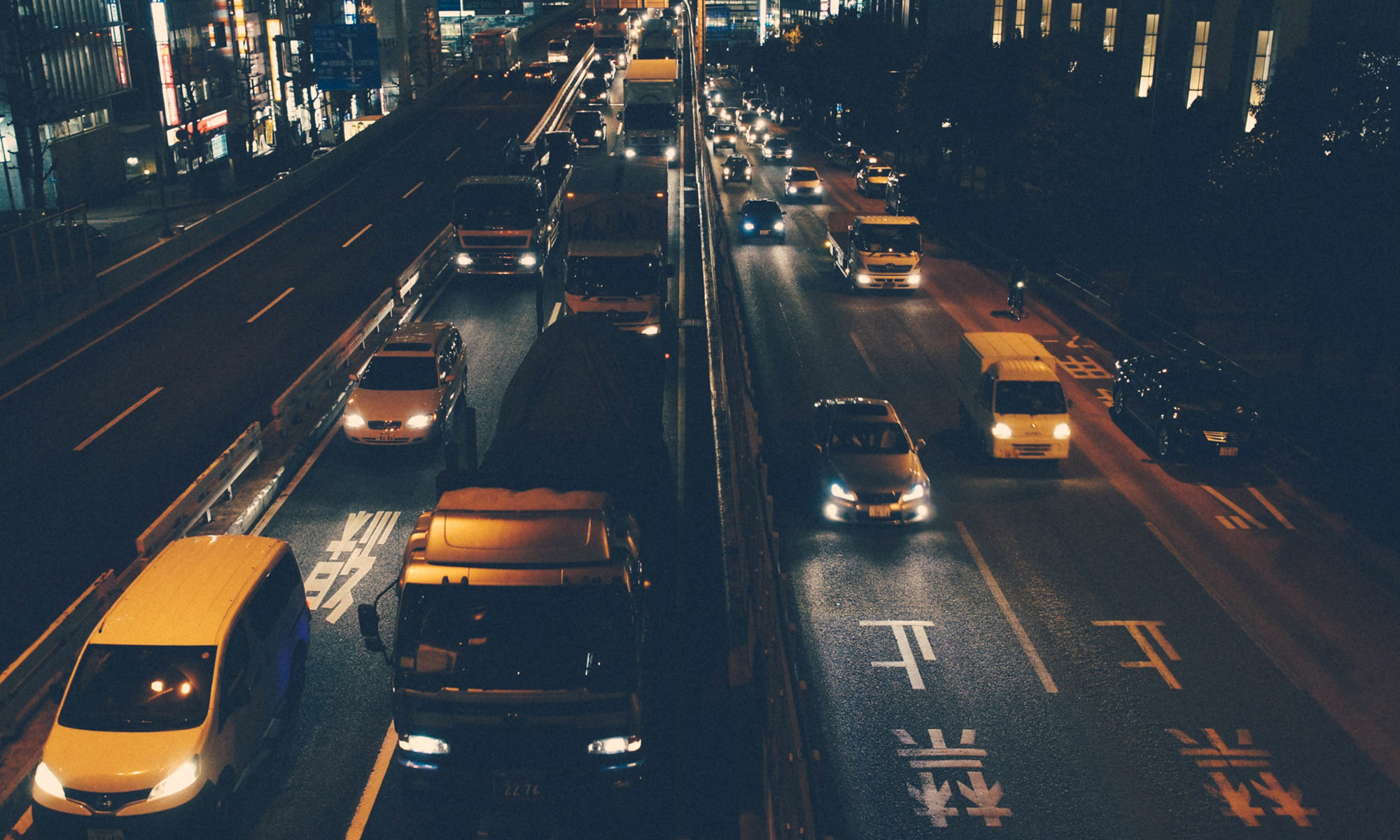 Think your commute stinks? Check out how your daily drive stacks up against America's Top 10 Worst Traffic Corridors.
This data comes from INRIX's Annual National Traffic Scorecard which is gathered from tracking millions of vehicles across the country that are equipped with sensors that send GPS and speed data back to us.  We then use that data to deliver traffic intelligence to the INRIX Traffic app on your smartphone or in-car navigation head unit.
Roadways are ranked by minutes delayed on various stretches of road.
1.  Los Angeles:  Riverside Fwy/CA-91 Eastbound
Corridor: CA-55/Costa Mesa Freeway to McKinley St.
Corridor Length:
Free Flow Travel Time: 20 min
Worst Hour Travel Time (Fri 4-5 pm): 81 min
2.  Chicago: I-90/I-94 Eastbound (Kennedy/Dan Ryan Expys)
Corridor: I-294/Tri State Tollway to Ruble St/Exit 52B
Corridor Length: 15.9 miles
Free Flow Travel Time: 17 min
Worst Hour Travel Time (Fri 5-6 pm): 72 min
3.  New York: I-95 Southbound (NE Thwy, Bruckner/Cross Bronx Expys)
Corridor: Conner St/Exit 13 to Hudson Terrace
Corridor Length: 11.3 miles
Free Flow Travel Time: 13 min
Worst Hour Travel Time (Fri 4-5 pm): 63 min
4.  Los Angeles: I-5 Southbound (Santa Ana/Golden St Fwys)
Corridor: East Ceasar Chavez Ave to Valley View Ave
Corridor Length: 17.5 miles
Free Flow Travel Time: 18 min
Worst Hour Travel Time (Fri 5-6 pm): 63 min
5.  Washington DC: ( I-95 Southbound)
Corridor: I-395 to Russell Rd/Exit 148
Corridor Length: 23.9 miles
Free Flow Travel Time: 23 min
Worst Hour Travel Time (Fri 4-5 pm): 86 min
6.  New York: (Long Island Expy/I-495 Eastbound)
Corridor: Maurice Ave/Exit 18 to Mineola Ave/Willis Ave/Exit 37
Corridor Length: 16 miles
Free Flow Travel Time: 16 min
Worst Hour Travel Time (Fri 4-5 pm): 53 min
7.  Chicago: (Eisenhower Expy/I-290 Eastbound)
Corridor: Maurice Ave/Exit 18 to Mineola Ave/Willis Ave/Exit 37
Corridor Length: 16 miles
Free Flow Travel Time: 16 min
Worst Hour Travel Time (Fri 4-5 pm): 53 min
8.  Los Angeles: (San Diego Fwy/I-405 Northbound)
Corridor: I-105/Imperial Hwy to Getty Center Drive
Corridor Length: 13.1 miles
Free Flow Travel Time: 13 min
Worst Hour Travel Time (Fri 4-5 pm): 53 min
9.  Los Angeles: (Pomona Fwy/CA-60 Eastbound)
Corridor: Whittier Blvd to Brea Canyon Rd.
Corridor Length: 21.7 miles
Free Flow Travel Time: 22 min
Worst Hour Travel Time (Fri 5-6 pm): 61 min
10.  Los Angeles: (Santa Monica Fwy/I-10 Eastbound)
Corridor: CA-1/Lincoln Blvd/Exit 1B to Alameda St.
Corridor Length: 14.9 miles
Free Flow Travel Time: 14 min
Worst Hour Travel Time (Thu 6-7 pm): 49 min