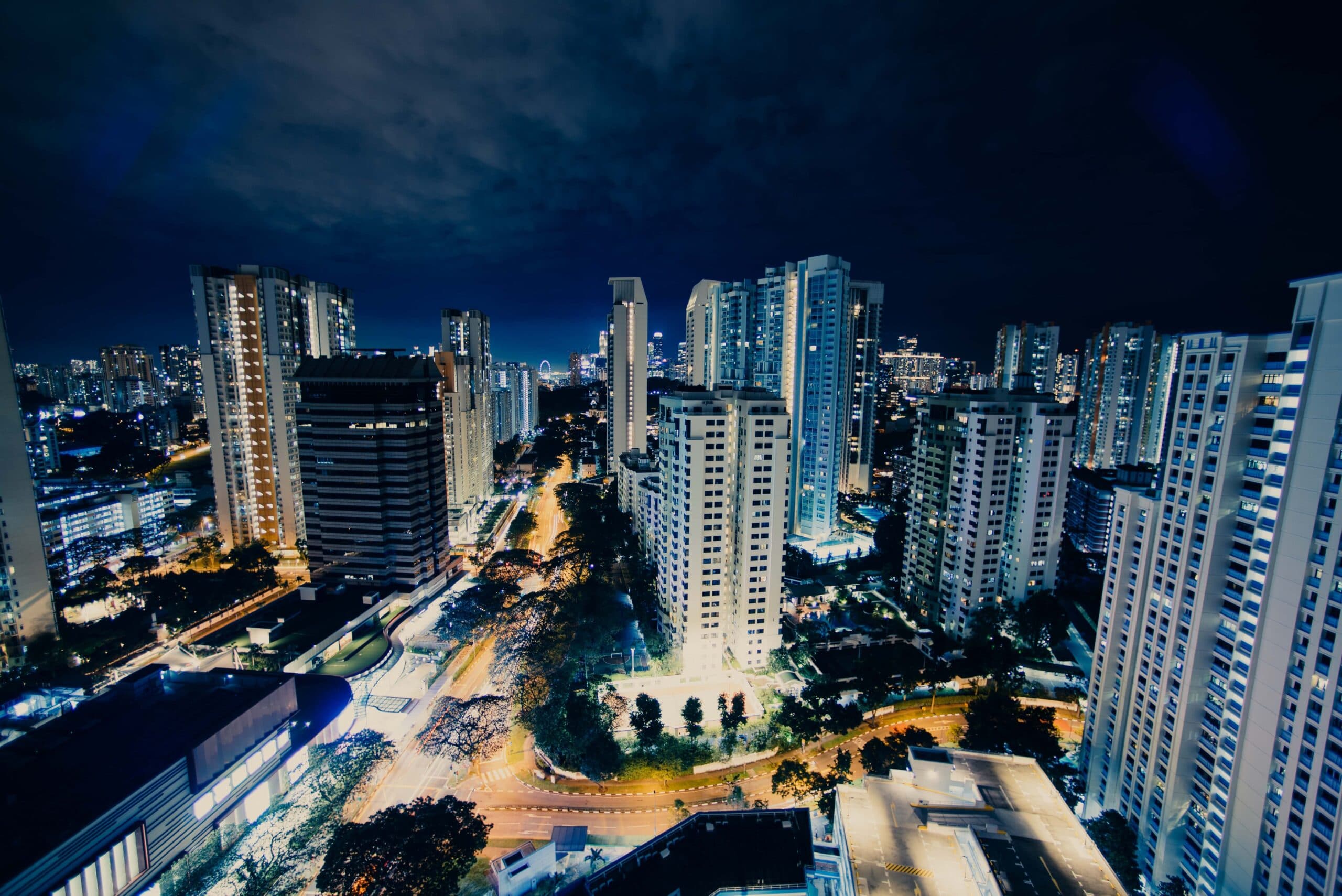 INRIX's Jon Maron shares their perspective on Porsche SE's $55M investment
The connected car industry is rapidly expanding while automakers and technology providers alike battle to be the first on the road. The promise of improving urban mobility through data-driven apps and services are the singular, key factor that unites efforts across the connected car movement. We truly believe that technology-empowered by big data will not only transform how we use navigation everyday but sets the foundation for transportation systems that result in smarter, more sustainable cities.
Last week, Porsche SE made a strategic investment in us as part of a larger effort they're making investing in what they see as "smart mobility" companies. Since the news broke on Friday, many people have been asking what role INRIX will play in this market and how our technology advances mobility in the connected car. Jon Maron, INRIX Vice President, caught up with Dealer Refresh to share his thoughts on the news:
The Connected Car movement continues its rapid expansion. Our connected lifestyles have changed our personal activities tremendously and the next wave of connectivity will involve the vehicles we cherish so dearly. The Internet of Things will deliver an entirely new layer of efficient and helpful solutions to drivers. DealerRefresh was fortunate to have an exclusive Q&A opportunity with INRIX Vice President, Jon Maron due to the announcement of a $55M investment by Porsche S.E.
While this is a significant event for the connected car segment, this should also be an important signal to the retail automotive community regarding the changing consumer behaviors and the features available within vehicles. This is a wonderful opportunity for dealers to understand this shift and provide even more valuable content to car buyers and help educate them on the newest technology changes available in their vehicles.
Today, INRIX, Inc. announced Porsche SE is investing $55M in INRIX. Can you tell me more about that?
JM: Absolutely. Today is a very exciting day here at INRIX, as Porsche Automobile Holding SE (Porsche S.E.), the holding company with a controlling interest in the Volkswagen Group, has invested around $55 million for approximately a 10 percent ownership stake in INRIX, Inc. through purchasing both primary and secondary shares. This is Porsche SE's very first investment transaction, and they chose INRIX as the platform they believe will have the most impact in the connected car race.
Is this the first investment from a larger organization that INRIX has received?
JM: It's certainly the most publicized one. Porsche SE joins Kleiner Perkins, August Capital, and Bain Capital as one of our top investors.
There seems to be quite a bit of buzz lately around the idea of the "connected car," with Intel, Qualcomm, Nokia and Google investing $100MM+ in developing connected car technologies that pave the way to smarter cities, Porsche S.E.'s investment furthers the great dashboard debate. What made INRIX stand out for Porsche SE?
JM: Until now, we've always been on of tech's best kept secrets. In fact, INRIX holds more patents in traffic science and transportation data analytics than any other company. We also have more than 300 customers ranging from leading automakers like Audi, JMW and Ford to more than 60 departments of transportation around the world. Collectively, we think it's the combination of our sophisticated approach, proprietary technology and market momentum across the connected car and smart cities markets that makes us an attractive investment.
The bottom line is that Big Data and the Internet of Things is changing everything from where people go and what they do, to how they get from place to place. In that context, INRIX is at the forefront of connecting cars to smarter cities. Porsche S.E. and INRIX share a vision and strategic commitment to advancing intelligent mobility. Both companies recognize the need and value for smarter cities to address the individual, economic and environmental challenges of urbanization worldwide.
Where is the greatest growth potential in this market (these markets)?
JM: In the billion dollar battle with Google and Apple for control of the dashboard in the connected car, INRIX and Porsche S.E see an enormous growth opportunity. Unlike these much larger competitors, our independence and our patented technologies is one of the things that makes us attractive to investors like Porsche and the preferred partner to automakers, governments and our many other customers worldwide.
ABI Research estimates that by 2017 80 percent of all vehicles on the road will be connected cars. In that time, IDC Research has stated that the market for Big Data technologies and services is expected to grow 27 percent annually to reach $32.4 billion led by the immense amount of data coming from connected devices, including the automobile.
The connected car holds the key to providing insight that makes navigation easier for drivers and helps our cities make our transportation networks work smarter. Today, congestion places an enormous burden on our economy and environment and it's only expected to get worse. Innovations such as the connected car can help us turn this around.
So who is INRIX? You guys have managed to float under the radar for quite some time, are you considering this your coming out party?
JM: I don't think we consider this as a coming out party at all, but more of an opportunity to continue focusing on innovation, which has driven us to be a leader in the space today, and bring us that much closer to the reality of the connected car.
We currently have over 300 customers and partners that we provide real-time traffic information, transportation analytics and connected driver services across six industries – automotive, fleet, public sector, mobile, media and real estate. Porsche's investment will just fuel our momentum.
Jon – DealerRefresh appreciates you sharing this information with the automotive community, best of luck to you and everyone involved with the new ventures.
Find Jon on LinkedIn and Twitter.
Check out the full Q&A with Jon here.