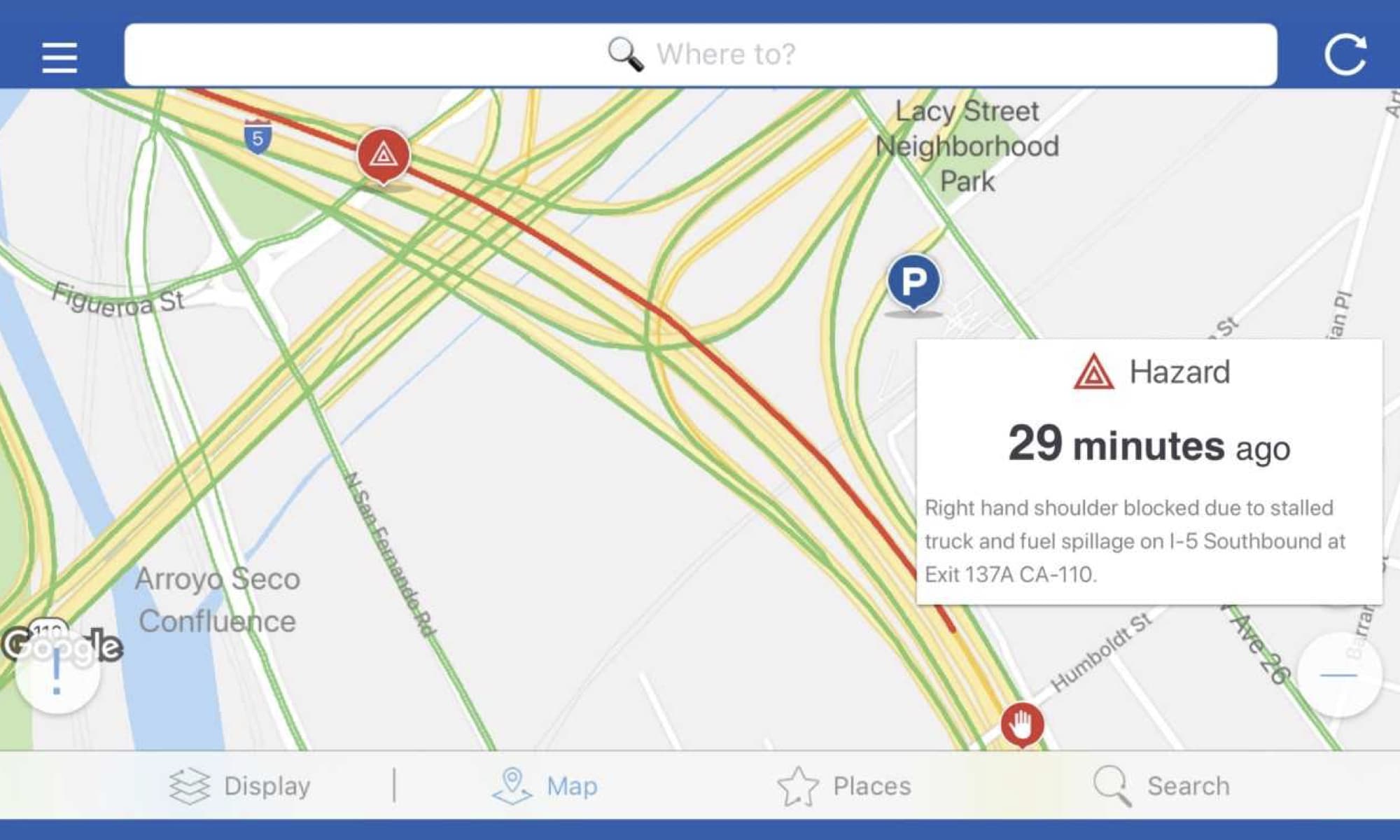 INRIX has released the latest version of our traffic app that is packed with features to keep drivers safe and optimize the entire driving experience from start to finish. INRIX Traffic™ version 7 is available now for Android & iOS.
What's New in Version 7?
Enhanced alerts for dangerous traffic slowdowns, road weather conditions, police activity, crashes, construction, lane closures, and hazards ahead on the route.
Parking locations, availability, and pricing for off-street parking spaces, park and rides, lots, and garages.
Industry-Leading Leading Features
Using Big Data from the world's largest driver and vehicle community, the INRIX Traffic app allows users to easily navigate to their destination by avoiding road closures, traffic, and dangerous conditions sourced from over 300 million data probes.
Combining Data From Multiple Sources to Give Drivers a Full Picture
Real-time updates on traffic, weather, and closures alert drivers to hazards ahead and notify the driver if a better route is available as conditions change during their journey. Alerts include incidents such as crashes, police activity, construction, and road hazards as well as slowdowns ahead on the road. Users will be able to see in advance any lane or road closures on their route, and will know when they can expect these closures to be lifted.
An End-To-End Solution From Start to Park
The navigation journey doesn't end when you find the address of your destination, drivers need to know where to park once they arrive. The INRIX Traffic app has off-street parking data on hundreds of thousands of parking locations and will route the driver to the parking destination they choose based on distance, availability, and cost.
Pricing and occupancy percentages for off-street parking, including park and rides, lots, and garages, is provided so the driver can choose parking option they prefer. Each parking location shows the rates, hours of operation, address, contact information, and occupancy percentage when available.