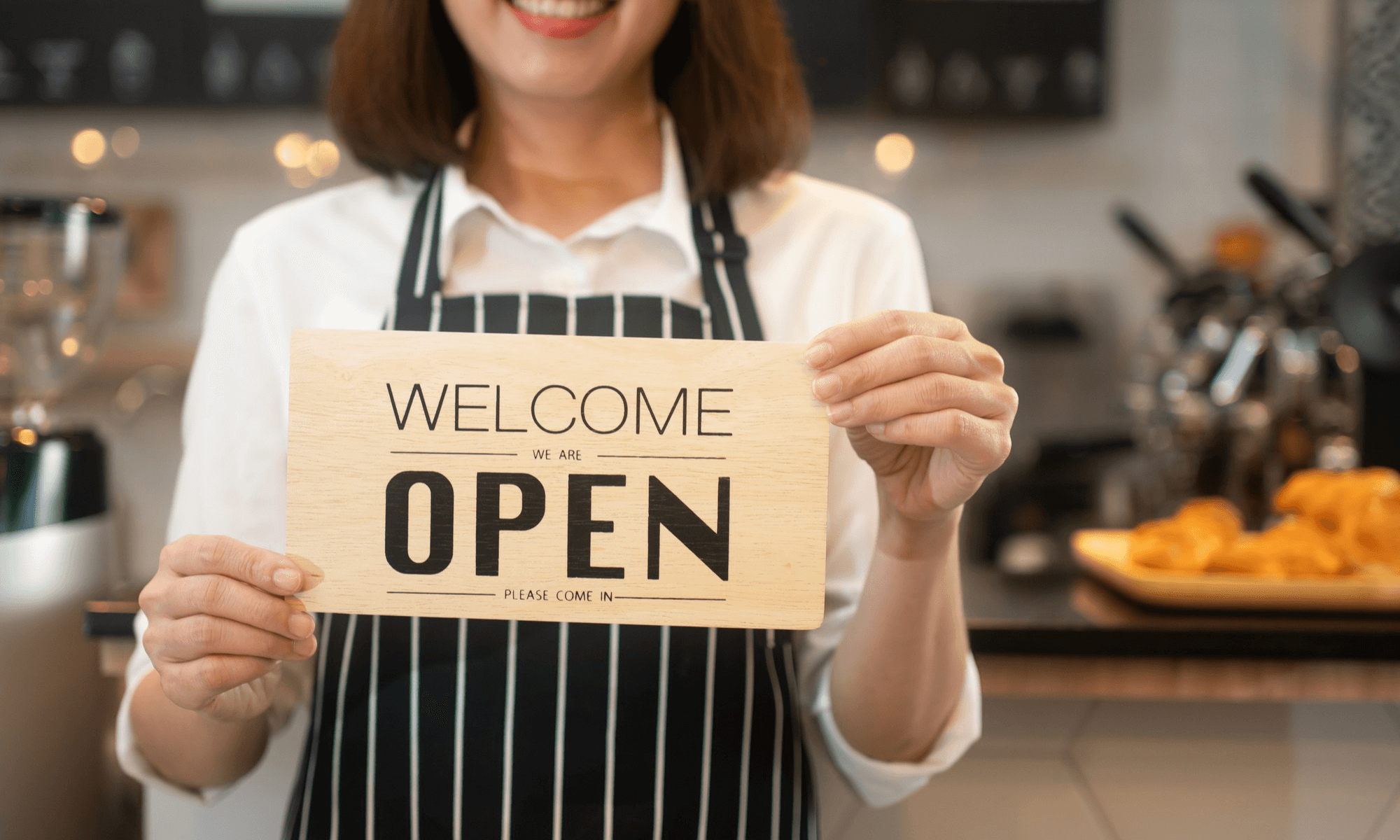 The past couple of years have been exceptionally difficult for retail businesses. COVID-19 restrictions have had many owners halt plans for expansion, limit operational capacity, or even shut their doors for good. 
As the world begins a transition into a post-pandemic society, retailers are facing unprecedented levels of uncertainty. Adapting and thriving in today's business landscape requires a thorough accounting for what consumer dynamics have changed as the result of COVID-19 and what tools will be useful going forward.
The Pandemic's Impact on C
onsu
mer Behavior
Over the course of the pandemic, a lot has changed—not just the availability of hand sanitizer and toilet paper. Entire paradigms of consumer and social behavior have shifted, and they are not likely to return to a pre-pandemic status, even as vaccinations ramp up. In order to make informed tactical decisions, retailers must account for these changes, some of which are listed below:
In general, people are staying closer to home

Foot traffic in large commercial centers has fallen dramatically in favor of e-commerce

Travel has only just begun to pick up, so areas that are economically reliant on tourist spending are still feeling pain

The emphasis on remote workplace culture makes families less interested in living in proximity to major urban centers

Delivery and contact-free services are likely to stay, which translates to fewer visits to tenant locations
Given the significant departure from pre-pandemic norms, access to fresh location-based insights to understand potential foot-traffic is more important than ever. Additionally, customer habits simply aren't as predictable as they were before. Since waiting for the world to get back to the way it was before isn't an option, businesses must operate under the circumstances of today. To that end, location intelligence is paramount to success.
The Importance of Location Intelligence
Forward-thinking retailers are embracing data and analytics to make calculated and informed business decisions. An overwhelming majority of the site selection industry relies on INRIX location intelligence to help retailers pinpoint their target markets. With just a few clicks, retailers can learn about customer demographics, where potential shoppers come from, what times they arrive, and how they are reaching candidate retail sites. 
This gives business owners the power to assess millions of retail locations, providing a clear picture of the profit potential of the retail sites they're most interested in.
Our New Location Intelligence Application Provides Insights On-Demand
Location intelligence takes the guesswork out of site selection. Retailers feel confident not only in basing important business decisions on robust data insights but in maintaining ongoing awareness of changing business and consumer dynamics once a site is established. Using INRIX IQ Location Analytics retailers can do the following:
Site selection

: understand the sales potential associated with a location

 

Customer segmentation

: discover who and where customers are to find the right trade areas and optimize marketing efforts

 

White space analysis

: identify optimal markets, evaluating acquisition opportunities, and following synergistic brands

 

Competitive analysis

: find out how competitors are performing by assessing traffic and business activity, and comparing with your locations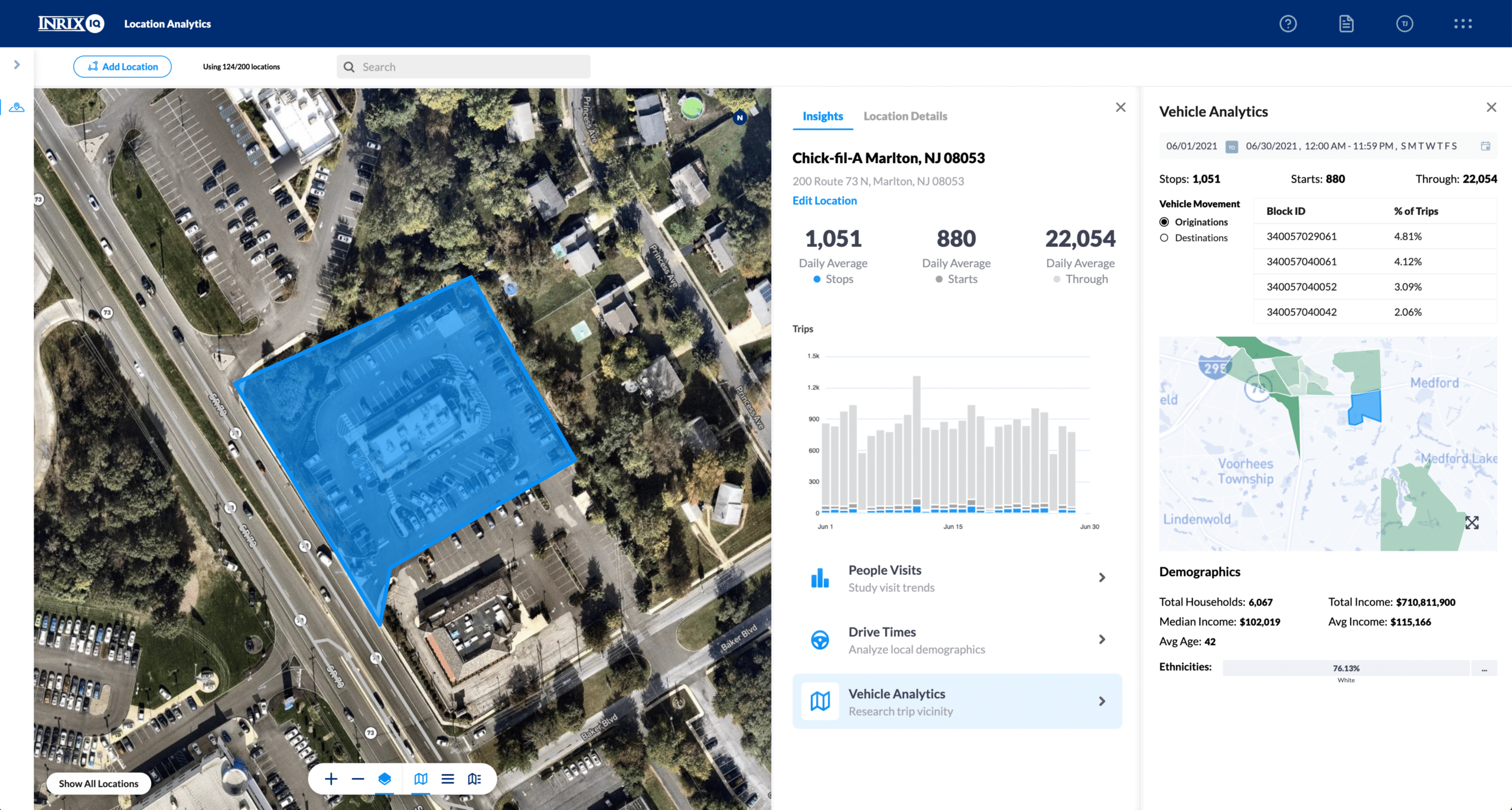 It's a new era for business, and many of the pre-pandemic ways of doing things will probably not come back. Retailers hoping to continue to grow and thrive will need to adjust to changing dynamics, and Location Analytics ensures they are making the right decisions to do so. 
Interested in seeing how INRIX Location Analytics can help your business pick its next perfect site? Click here to learn more!