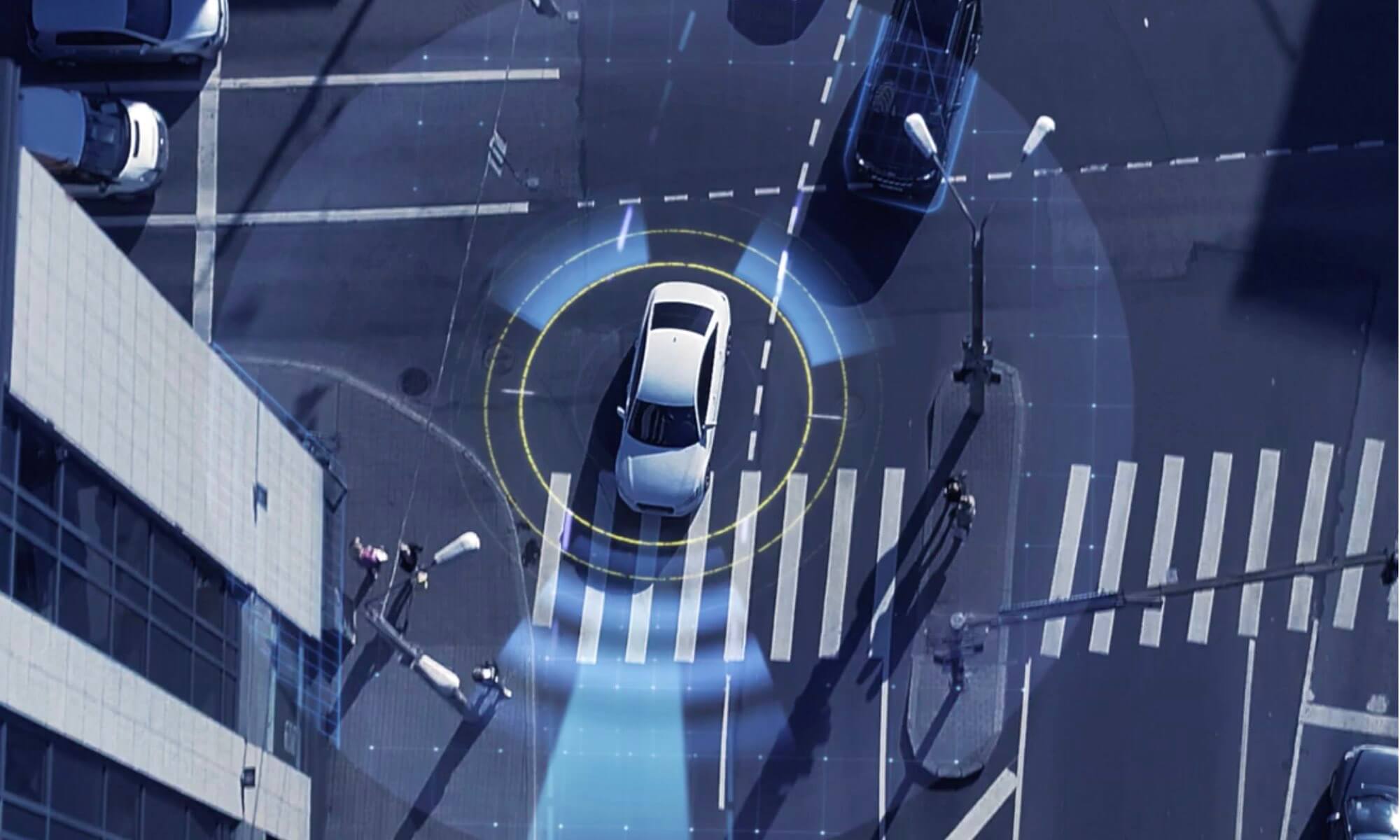 GUEST POST BY URI LAVEE, PRODUCT MANAGER AT INRIX
Traditionally, cities have been communicating their road rules with road users in a variety of ways: signs, road markings, traffic lights and curb side markings. With the introduction of automated vehicles (AV), it has become apparent that these methods are longer sufficient.
Evolving Mobility Options of the Future Will Require Digitized Road Rules
Absent a digital record, automated driver systems (ADS) technology is not capable of identifying the meaning of the signs in all cases, leading to situations that might be dangerous both to vehicle passengers and other road users. Secondly – with AVs being connected, there is an opportunity to deliver these rules in a digitized way that is not prone to errors due to environmental conditions such as lighting, weather, fading road marks or vegetation covering the signs.
Cities Face Challenges When Trying to Digitize
Cities who are looking to take advantage of data are faced with many challenges.
To date, most cities do not have a central digital repository of all their rules, and even if they have it, it's often held in various formats in different departments (e.g. traffic is maintained by the traffic department, parking by the parking department).
Moreover, these departments often use different tools to digitize their rules, as there is currently no single tool in the market that can support the digitization of all road rules. As a result, cities that are starting a digitization effort are often experiencing a steep learning curve, resulting in a long and expensive transportation project.
Our New Platform Makes Digitization Easy
To help cities overcome these challenges we created the INRIX Road Rules. This new unified mobility platform enables cities to manage all the road, curb, and sidewalk rules in a single digital repository – using an easy-to-use web UI – and publish them to users through an open API.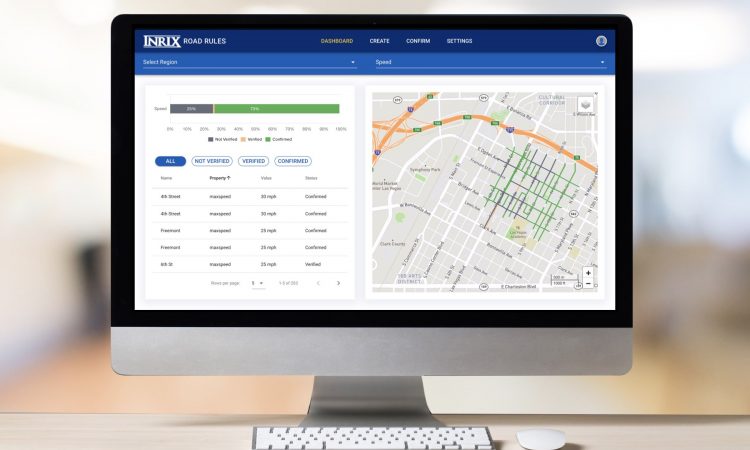 The INRIX Difference: INRIX Road Rules Makes it Easy for Cities Digitize and Publish Their Rules of the Road
Streamlined User Interface – Building on our 2018 proof of concept with seven cities and road authorities, Road Rules has a streamlined and easy-to-use digitization process
Multiple Types of Rules – cities can now manage all mobility rules in one place, including roadway, curbside (e.g. parking, EV charging) and sidewalk (e.g. scooter/bike drop-zones)
Structured Workflow – Road Rules is designed to support a structured digitization process, leading the user step-by-step. Moreover, the system can support multiple authorization levels enabling cities to control, verify and confirm rules before making them 'public'
Clear Digitization Process – Simple dashboard provides guidance through the digitization process, helping detect gaps in rules data, and verification and confirmation processes
Open API – Real-time API serving confirmed rules and assets to ADS and other road Leveraging the SharedStreets open reference model, Road Rules enables users to combine datasets and maps
Looking Into the Future
At the end of the day, INRIX Road Rules makes the process of building and managing a digital record of rules, restrictions, and assets easier, more efficient and more structured, and provides the tools to effectively manage and communicate these rules to AVs, companies, and constituents. It enables cities to manage all their rules and assets in a central repository and provides a simple way to publish digitized rules over an open API. In future versions, we're excited to explore with our partners how we can help cities further expedite the digitization process by leveraging existing data sets they may already have as well as utilizing innovative technologies to survey the city streets and capture road rules in the field.