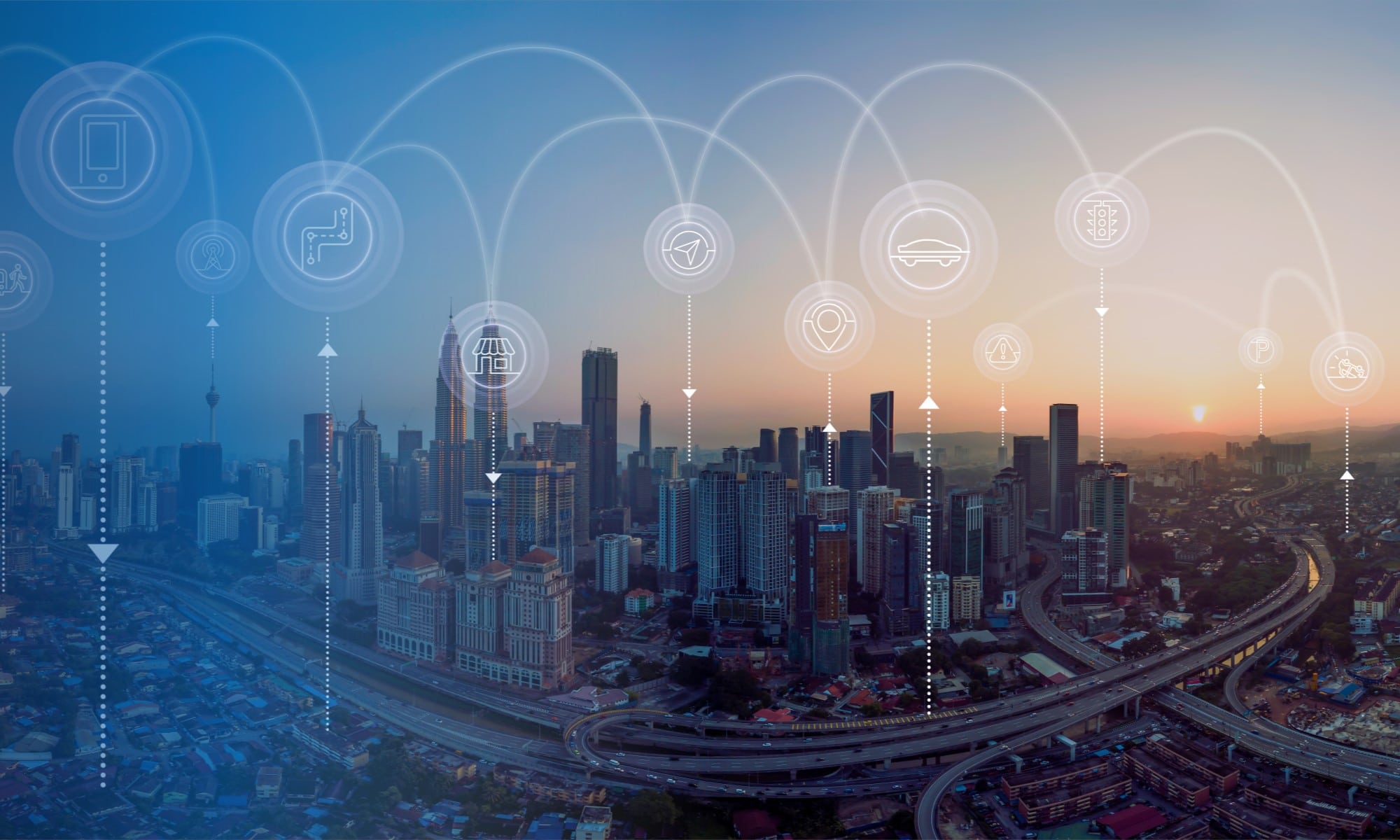 Alternative data provides rich and nuanced insights into location-based histories, trends, and inflection points that are essential for financial service professionals. In today's competitive investment landscape, access to reliable alternative data is often the difference between having an information advantage and not.  
The robust mobility data provided by INRIX has been an important resource for logistics, food delivery, and other last-mile applications. Recent research by INRIX shows that in many cases, there is a strong correlation between vehicles' movements and operating revenue. This suggests INRIX Trips can be a valuable addition to a comprehensive investment strategy. 
Where Trips and Operating Revenue Intersect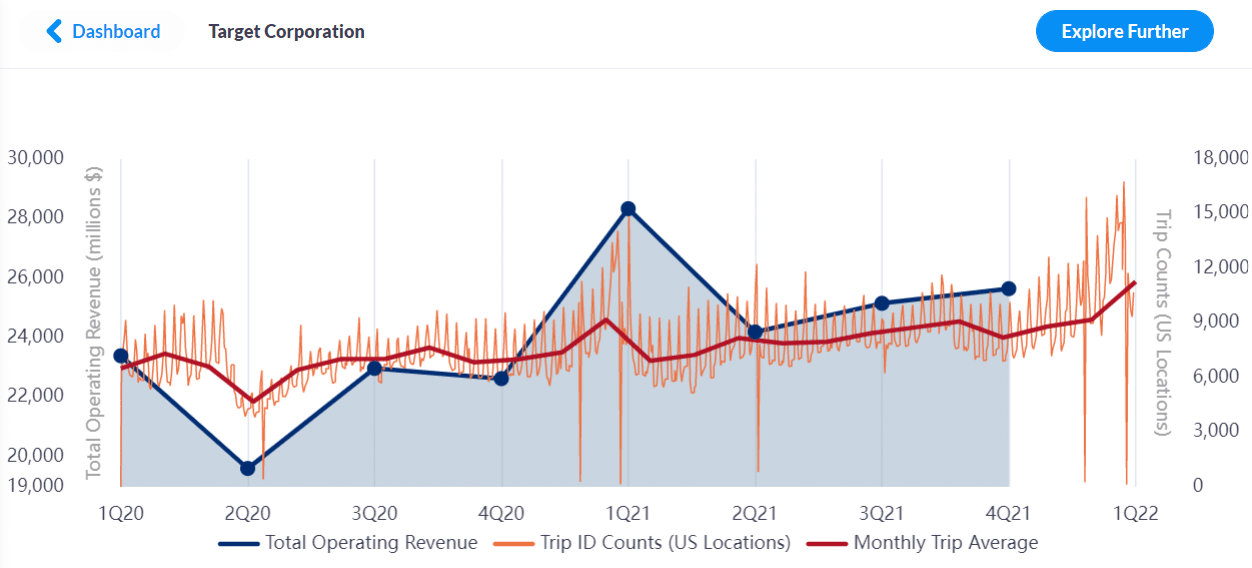 INRIX Market Trends (shown above) visualizes correlations between trip data and operating revenue, providing additional insights for strategic planning 
Data tells a powerful story. Vehicle trips entering and exiting areas of interest give insight into consumer movement and commercial vehicle activity. This means that for many industries, including big-box retail, hospitality, QSRs, grocery, and recreation, Vehicle Trips data provides an accurate assessment of asset performance. 
INRIX Market Trends, our new data visualization tool, can show how INRIX Trips can be used by investors to predict operating revenue more accurately thanks to correlation between vehicle trips and past performance.
INRIX Trips for Financial Services
INRIX expertly cleans, combines, and analyzes massive amounts of anonymized GPS data from many sources. The INRIX catalogue of alternative data includes Vehicle Trips & Trip Paths, People Visits, INRIX Trip Trends inclusive of Vehicle Miles Travelled (VMT), and Vehicle Volumes. The result is a vast collection of anonymous trip data from passenger, service & delivery, and freight vehicles to inform strategic investment decisions. 
Financial service professionals can access Vehicle Trips data to conduct customizable queries for trips around locations of interest. Analyzing changes in trips to and from custom geofenced areas helps users to identify consumer, commercial, and industrial behavior trends. 
Data Quality Matters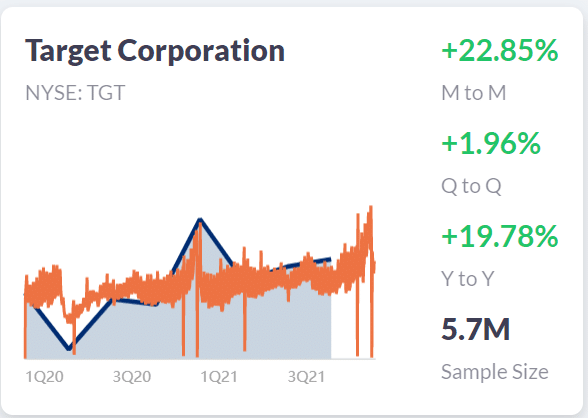 Vehicle trips compared to operating revenue, visualized by INRIX Market Trends
Financial service professionals need powerful insights to optimize portfolio allocations, manage risk, and uncover emerging trends. Equally important to the breadth of alternative data in finance is its quality. Trips data provided by INRIX offers the following: 
Up to date

: Trips are updated daily so insights can be accessed quickly

 

Ongoing data

: customizable reporting provides details on the subscribed locations enabling insights into key metrics, changes, problems, and trends on a daily, weekly, monthly, or quarterly basis

 

Global coverage

: 150M Trips from vehicles around the world each day allow you to see trends and changes for your locations globally

 

Predict revenue by ticker and portfolios

: Leisure, Auto, Transportation, Manufacturing, Infrastructure, Retail, and more

 

SOC 2

: INRIX IQ Vehicle Trips supports SOC 2 compliance

 
Use Cases
Data from INRIX provides the depth and breadth needed for a wide variety of use cases within the financial services sector, including: 
Generating mobility insights based on vehicle traffic for economic signals

 

Leveraging tickers across industry sector portfolios for leading indicators

 

Performing private equity due diligence for evaluation sprint: fast turnaround and data delivery for ad-hoc requests 

 

Forecasting, predictive modeling, and demand & asset performance analysis

 

Identifying trends by time of day, day of week, month, season, and year

 

Taking proactive actions based on deep analysis and reliable mobility trends
By analyzing robust alternative data companies and sources, data analysts and portfolio managers can readily identify trends, anticipate earnings, and optimize their investment strategies. INRIX makes alternative data for business insights easy for financial service professionals to achieve their goals. 
INRIX is a leader in location intelligence solutions, and a trusted source of mobility data in private enterprise. Is your financial services firm interested in leveraging the power of alternative data? Visualize the correlation between INRIX Trips and operating revenue from companies like Best Buy, Target, Six Flags, and MGM with INRIX Market Trends. Click here for a free trial! 
To learn more about alternative data for FinServ, download our Trips for Financial Services brochure.