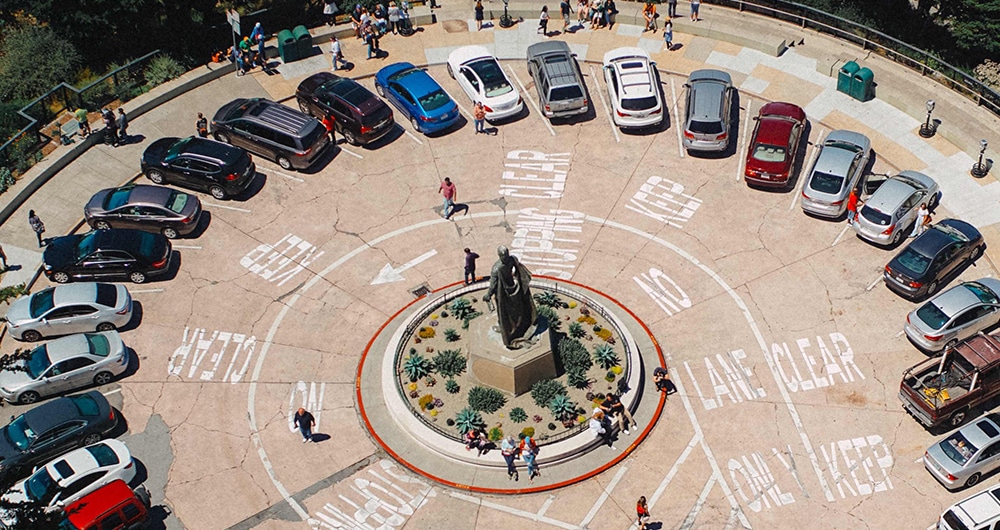 Whether you're trying to find parking in San Francisco, Berlin or Tokyo, every driver has experienced the frustration of circling the block in search of parking.

Luckily, INRIX Parking can now help you park in more than 88 countries around the world.
The Parking Problem:
Besides traffic, what do drivers dislike most about driving?
INRIX Research recently conducted the world's largest parking study of its kind and found out that parking is the second biggest pain for drivers after traffic congestion. Searching for parking wastes time, money and fuel.
INRIX surveyed 18,000 drivers about their views on parking and found that 71% experience problems finding parking away from home and that over 75% want parking solutions integrated into their in-car dashboards.
While parking can be frustrating, INRIX Parking provides a complete solution for drivers, enabling them to easily find, compare, pay and navigate to the best parking spot.
Our goal is to offer the most complete, high quality parking solution that helps drivers find parking when and where they need it most.
Coverage Where It Counts:
What good is a parking solution if it only helps you find parking in a few parts of the city?
INRIX provides automakers and cities with an all-in-one parking solution – both on- and off-street – that includes locations, prices, hours of operation and more than 90 other attributes that help drivers find the ideal type of parking based on their individual preferences.
To help ease parking pain, we are continuously striving to have the most comprehensive parking solution in cities and destinations around the world where drivers need this information the most. This expansion includes adding more off-street, on-street, and most importantly dynamic parking availability information.
Is having one or two blocks of coverage adequate?
While we initially focus on collecting information for a city's downtown core, we go far beyond that before we consider a particular city to have complete coverage. To effectively help drivers park they need access to information throughout a city that includes both on- and off-street parking.
This year INRIX has expanded our global parking coverage to help drivers find parking in more places than ever.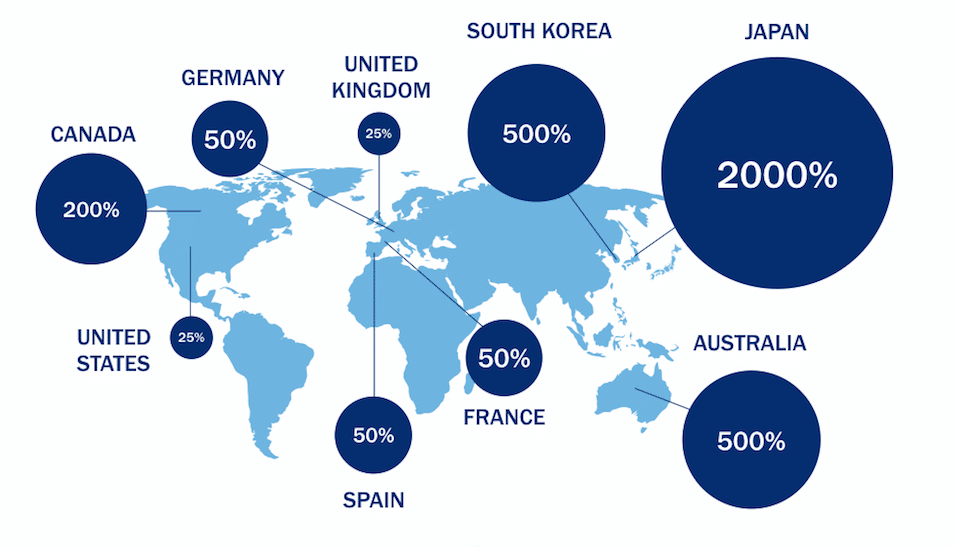 Dynamic Real-Time Parking Availability Information Is Critical:
Access to parking information is great, but what happens if you end up navigating to a spot that is already taken?
Our parking research found that 90% of drivers want dynamic real-time parking availability information, making it an important feature for automakers and developers who want to add parking to their navigation services. In order for parking data to be truly useful to drivers, there must be robust dynamic coverage to communicate not only where parking exists, but where parking is currently available in real-time. INRIX Parking's dynamic coverage now spans more than 26,000+ dynamic lots, in 2,100 cities, in 73 countries. Our best-in-class dynamic on-street parking solution now covers more than 210+ cities in 46 countries.
In-Field Team & Exclusive Partnerships Ensure Accuracy:
This year, our street team has walked more than 86,000 km, equal to walking around the planet Earth– TWICE!
To ensure we have the highest quality and most reliable parking data we have over 100 team members that work to collect data remotely and on-the-street. Street team members literally walk an entire city to collect new parking data and verify existing locations.
INRIX also works directly with most of the largest parking companies in the world to maintain and distribute parking information. For example, we recently announced our partnership with APCOA Parking Group, the largest European parking operator, to exchange parking information. The deal with APCOA is the only one of its kind in Europe and provides INRIX with access to information from 1.4 million parking spaces at over 9,000 locations in 13 countries. This data feeds into the INRIX Off-Street Parking service and gives European drivers the best possible parking experience.
We also work with a wide variety of parking payment companies like Parkmobile, PayByPhone, SpotHero, cities like Dallas, Dubai, and Miami Beach, and hundreds of parking operators like Citizens, Ace Parking, ICON, and ABM to aggregate and refine our data into a seamless parking solution for drivers.
The Highest Quality Parking Solution:
INRIX is the only parking provider on the market that has been Automotive SPICE® certified by a 3rd party, demonstrating our commitment to quality.
The INRIX Quality Team uses standardized KPI metrics to benchmark the quality of our product, then verifies their findings with regular ground truth tests and machine learning algorithms help us ensure our products meet the needs and quality automakers are looking for.
Unfortunately parking difficulties can't be solved overnight but INRIX is working hard to improve the experience – both in coverage and quality – for drivers all over the world.
For a full parking coverage breakdown or more information please email us at sales@inrix.com.