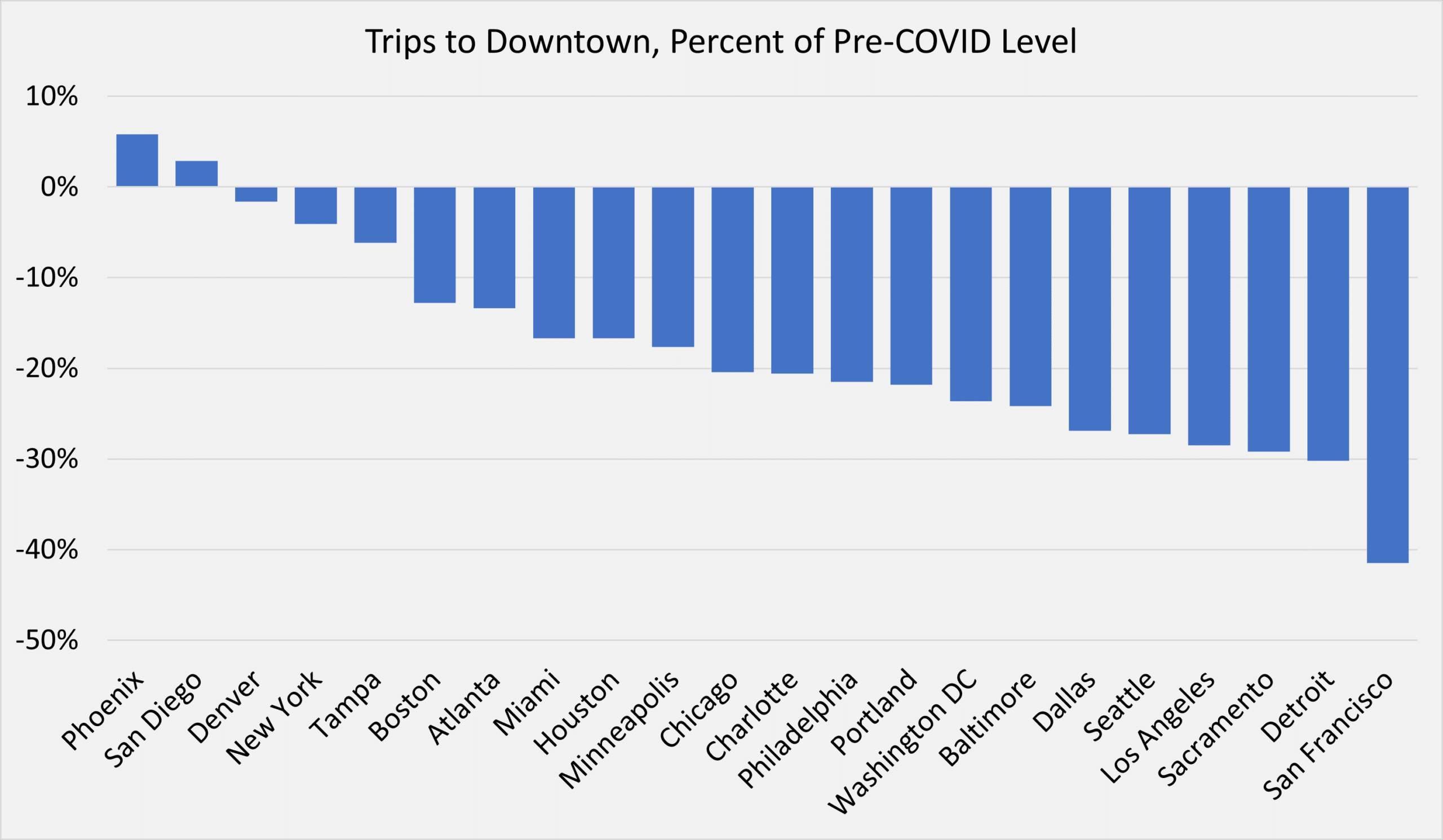 COVID-19 had a substantial impact on nearly every dynamic of road travel – from urban to rural vehicle-miles traveled (VMT), the shift in suburban and downtown travel, time of day changes and the rise in telecommuting.
Yet, over the last three years, downtown travel has experienced the most variance. Downtowns are an agglomeration of housing, retail, restaurants, hospitality, tourism, offices, the arts, and other land uses. Typically, however, when one thinks of downtown – they think office buildings. And during COVID-19, as many workers moved their operations to home, downtowns saw significant losses in trips to the central core.
A year ago, INRIX looked at trips to downtowns as it relates to 'return to office', finding that downtowns in 10 major cities saw larger drops in travel activity than suburban and rural areas – and in general – have continued to lag in terms of recovery. By Winter 2021, travel to most major downtowns was still 50% below pre-COVID level. Still, even through 2022, all but two downtowns studied remained below pre-COVID levels. Indeed, despite many companies shifting to a "hybrid week," that is, three days per week in office, many employees are continuing to telecommute – even as the virus threat diminished.
To analyze recent trends, INRIX added 10 more cities since a year ago to understand the "new normal" as it relates to commuting and traffic patterns compared to pre-COVID times.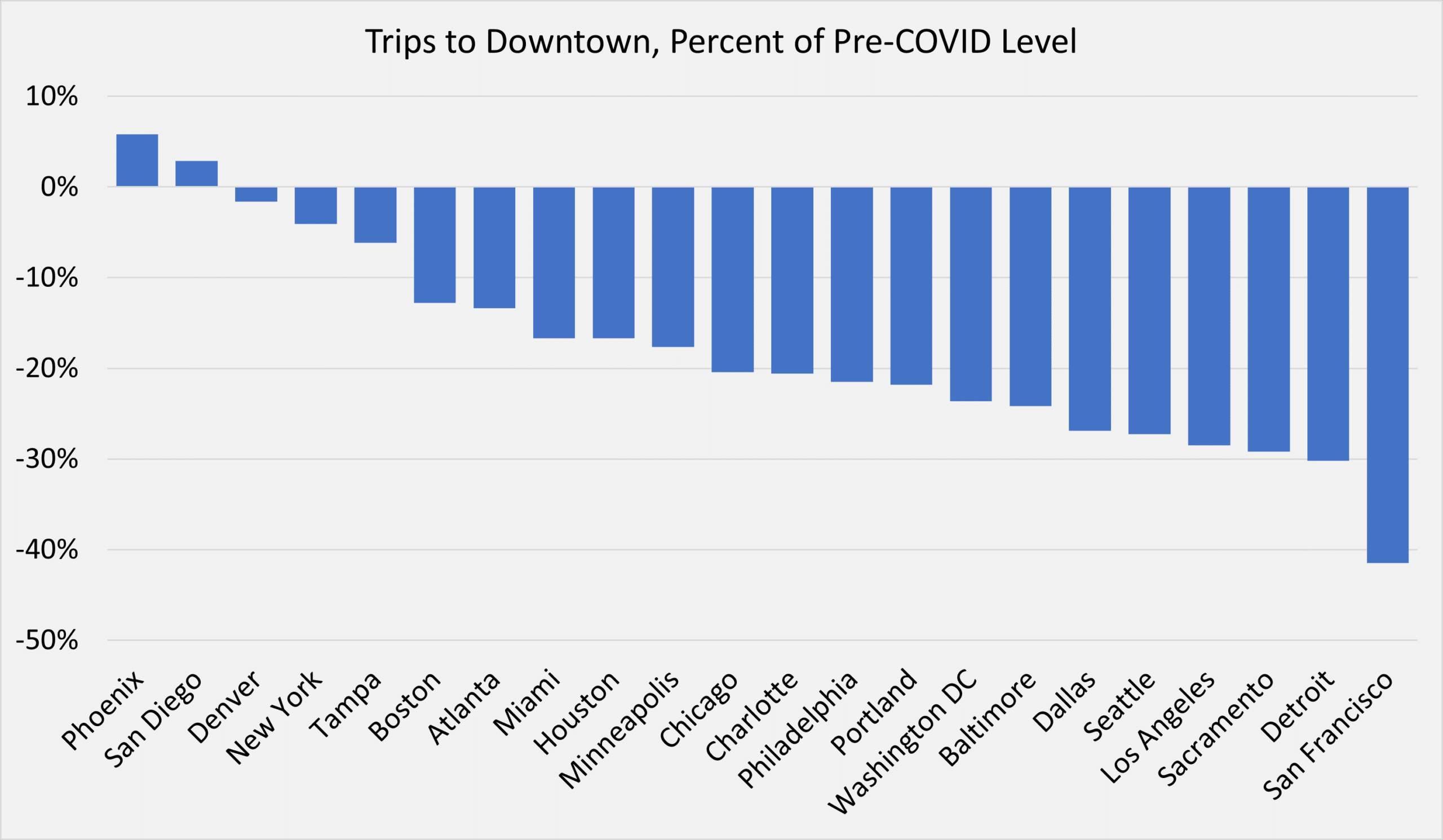 With the exception of Downtown Phoenix and Downtown San Diego, the vast majority of downtowns sit below March 2020 levels. Surprisingly, and unlike a few other dense downtowns, trip growth into Downtown New York has been strong, jumping 13% since our last Scorecard, ending up just 4% lower than pre-COVID levels.
INRIX will continue to monitor trends in downtown travel as "return to office" programs continue. More to come.