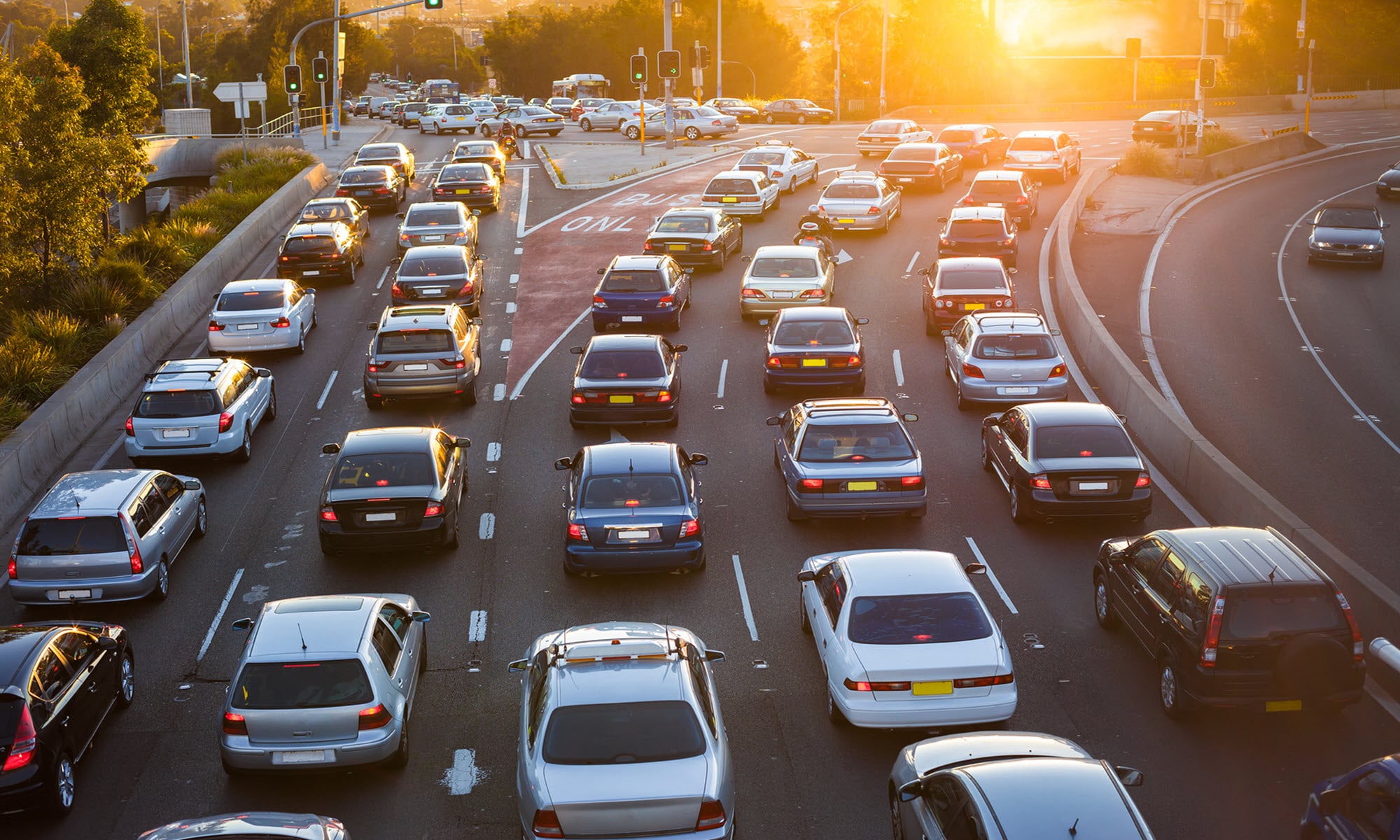 As the all-new INRIX 2017 Global Traffic Scorecard demonstrated congestion is not only a global phenomenon but one that is generally going in one direction – up! Analysis of historic INRIX data reveals that congestion is growing over time, which begs the question 'is congestion a one-way street?'
The 2017 Traffic Scorecard provided us with a list of cities that are bucking the trend with significant reductions in congestion since last year's study. A common theme among the most improved cities was that road improvement projects are finished, which brings two benefits. First and foremost are the original benefits of the scheme (e.g. to increase traffic flow through a bottleneck). However, there's a second benefit which is that the roadworks themselves typically make congestion worse and the end of construction provides much needed relief to local motorists.
Across the U.S., several Texan cities saw significant improvements, including El Paso (-13 percent), Austin (-9 percent) and Dallas (-9 percent). Billions of dollars have been spent across Texas on road improvements over the past few years and many more schemes will be completed over the next two years. For example, in Dallas more than $1 billion was spent on I-35 Express from I635 (LBJ) up to the George Bush Turnpike to add an extra lane in each direction plus managed tolls, which completed in 2017. A further $800 million was spent on fixing the Dallas Horseshoe where the I35 and I30 intersect affecting almost 500,000 drivers a day.
In the U.K., Scottish cities have made significant improvements from 2016 with Aberdeen, Glasgow and Edinburgh reducing peak hours in congestion by 20 percent, 15 percent and 10 percent respectively. This is the result of a £1.7 billion infrastructure programme. For example, a project along the M8, M73 and M74 motorways between Glasgow and Edinburgh cost £500 million but has cut average journey times by 20 minutes. Another example is the £750 million Aberdeen Western Peripheral Route which includes a dual carriageway bypass around Aberdeen.
Germany has also witnessed some major improvements. Heilbronn saw a 19 percent decrease from 45 to 38 hours per driver per year, dropping it from second to seventh place in the German ranking. Improvements come at a cost – in tune of 21 million Euros – including the opening of a new bridge, the Karl-Nägele-Bridge, in July 2017.
Spending money on physical infrastructure is not the only option for transportation officials, and there is no silver bullet that will erase congestion. The causes of congestion are specific to the city, and often the actual road. But the fundamental reason is an imbalance between the demand and supply for roads. Managing demand for road space is critical. That includes smoothing demand through flexible working, avoiding peak hour trips through remote working, ride sharing and encouraging the efficient use of our roads through wider adoption of road user pricing. At the same time, cities and highways agencies must optimize the road network. That includes embracing Intelligent Transport Solutions such as dynamic traffic lights, the wider use of all lane running on motorways and the efficient planning of road works.
But whether you're a small town or a mega city, a highways agency or a department for transportation, the best starting point is intelligence. And diagnostics – good data and insight – are the key. Policymakers and transportation professionals need to know when and where congestion is worst, and exactly how bad it is in order to prioritize investments and to maximize limited budgets. From the annual INRIX Global Traffic Scorecard that measures the health of our cities' road networks to our cloud-based performance analytics platform, INRIX Roadway Analytics that provide on-demand tools for monitoring and evaluating roads in near real time, INRIX is part of the solution.
Drivers need insight too. Understanding when congestion is most likely to occur and on what routes can help drivers plan accordingly, whether that means setting off early or taking an alternative route. INRIX real-time traffic services allow drivers to adapt to congestion by optimizing their route to get them to their destination as quickly and safely as possible.
Once each initiative or policy has been implemented, we need to close the feedback loop and evaluate. Tools available in North America and Europe such as INRIX Roadway Analytics allow users to monitor and evaluate programs on-demand. Instead of commissioning expensive and lengthy studies, users can take control of their own performance monitoring at a click of a button.