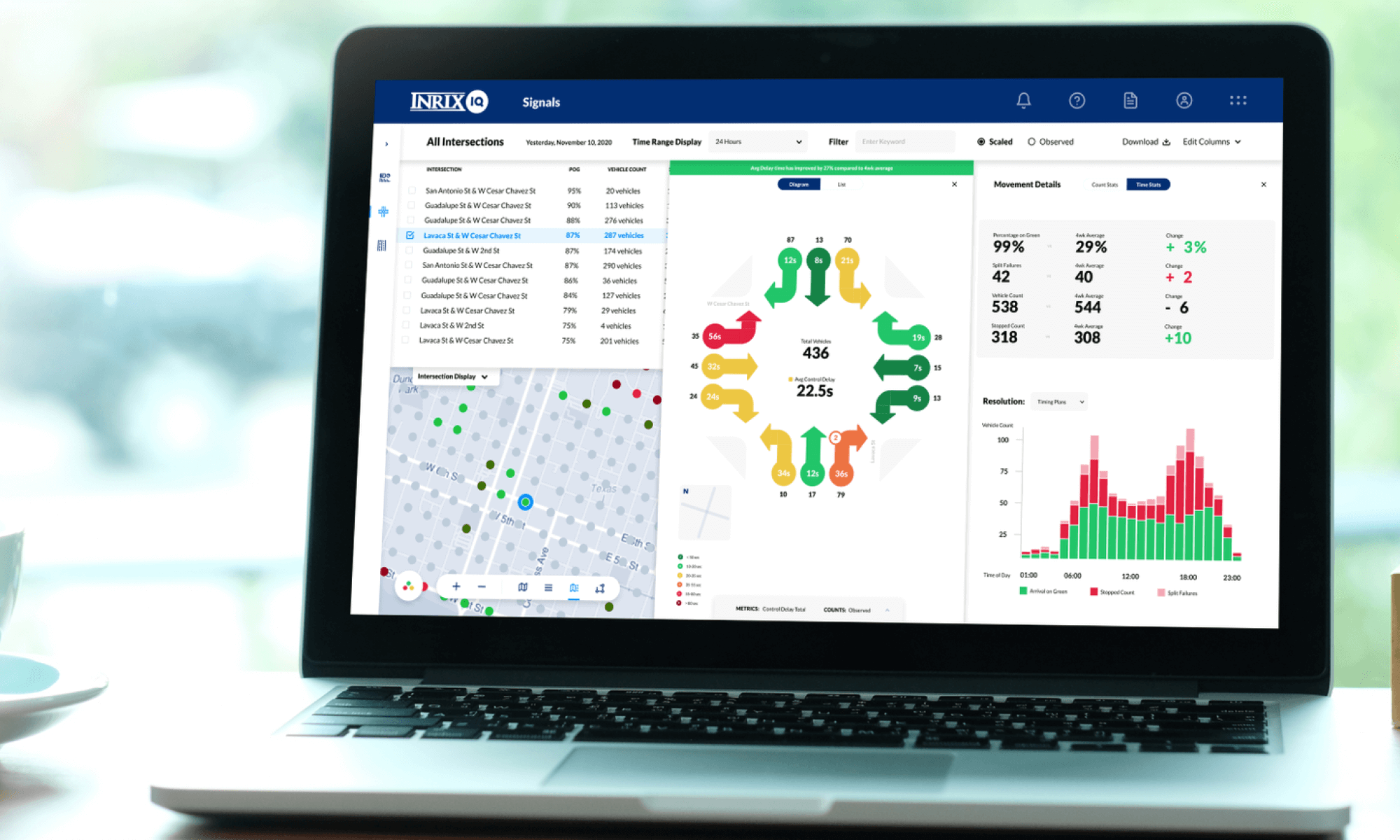 INRIX Signal Analytics initially launched at a time where traffic operations managers had come to rely on manual counts, manual observations, or physical infrastructure solutions to gather traffic signal performance insights from the field. The introduction of Signal Analytics, a traffic signal software solution that functions independently of physical hardware, represented an important step forward in the world of transportation management. 
As Signal Analytics continues to be an effective addition to many agencies across the United States, INRIX is thinking of ways to make it even better. That is why we're very pleased to announce the arrival of Corridor Metrics, an additional feature to be included as part of the existing Signal Analytics product.
Introducing

Corridor Metrics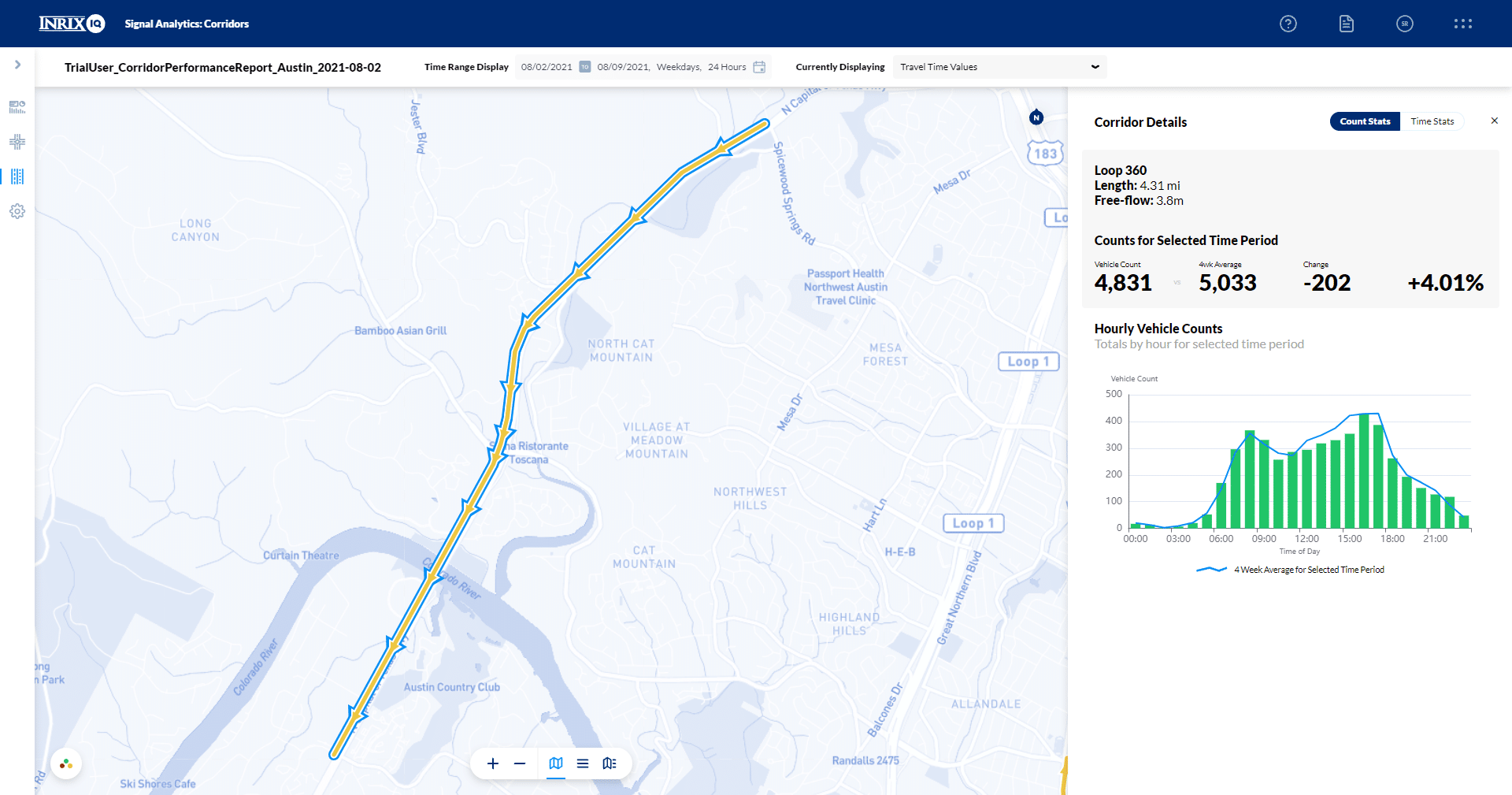 Corridor Metrics, not to be confused with our corridor analysis software—Corridor Analytics, provides an additional layer of insight into the performance of an agency's transportation network. With Corridor Metrics, agencies can also understand and analyze the reliability and performance of defined corridors at various times of the day. Using this powerful new feature, traffic engineers are able to get the answers they need to important recurring questions pertaining to corridors, such as: 
What times of day is the corridor underperforming?

 
How did the corridor handle traffic as a result of a special event or work zone?

 
How did a specific technology improve or degrade the performance of the corridor?

 
Where should we prioritize investment in additional lanes or technology?
Why You'll Love Corridor Metrics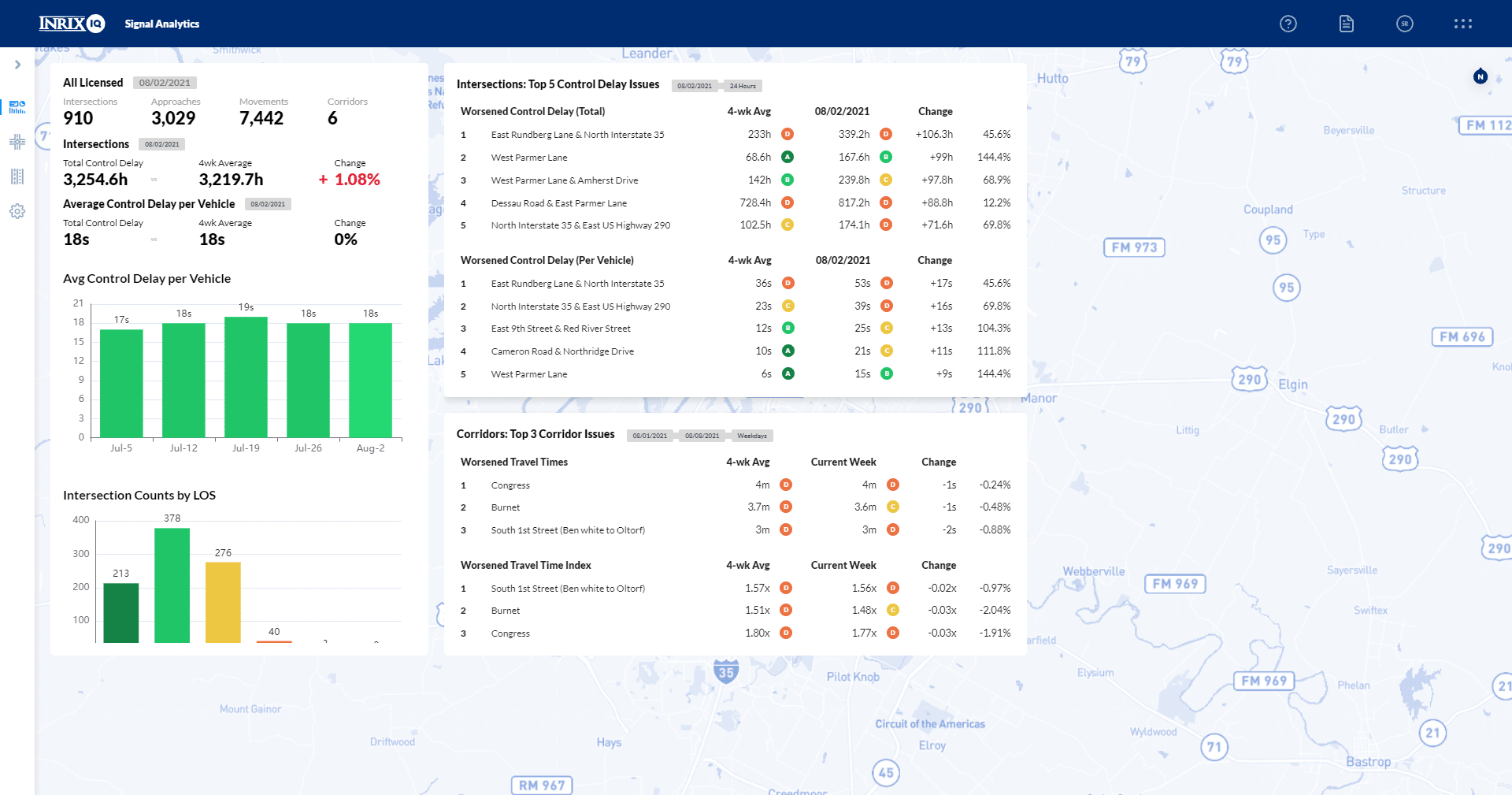 Gaining insights from one's transportation network is now easier than ever. Traffic engineers that use Corridor Metrics will appreciate it for the following reasons: 
Customized Experience:

 Average travel time of vehicles observed traveling a corridor from start and end points defined by the agency  

 
High-Level Awareness:

 Calculate the distribution of average travel times for all observed 15-minute intervals, giving insight into network performance from a high level

 
Trusted Metrics:

 Common reliability metrics including the planning time index, the travel time index, and the level of travel time reliability for the observed vehicles on a corridor  

 
Rated Performance:

 Assessment of Level of Service, a qualitative measure describing operational conditions within a traffic stream based on travel time index

 
With the addition of Corridor Metrics to the existing Signal Analytics product, transportation agencies can come to expect even more powerful functionality and insights into the performance of their transportation networks. We can't wait for you to see it! 
Has your agency been curious of the potential of a probe vehicle data solution? We're more excited than ever to show you what Signal Analytics can do for you. Click here to schedule a free demo! 
Learn more about Corridor Metrics along with several other new features available now by attending our upcoming free webinar! Click here to register!