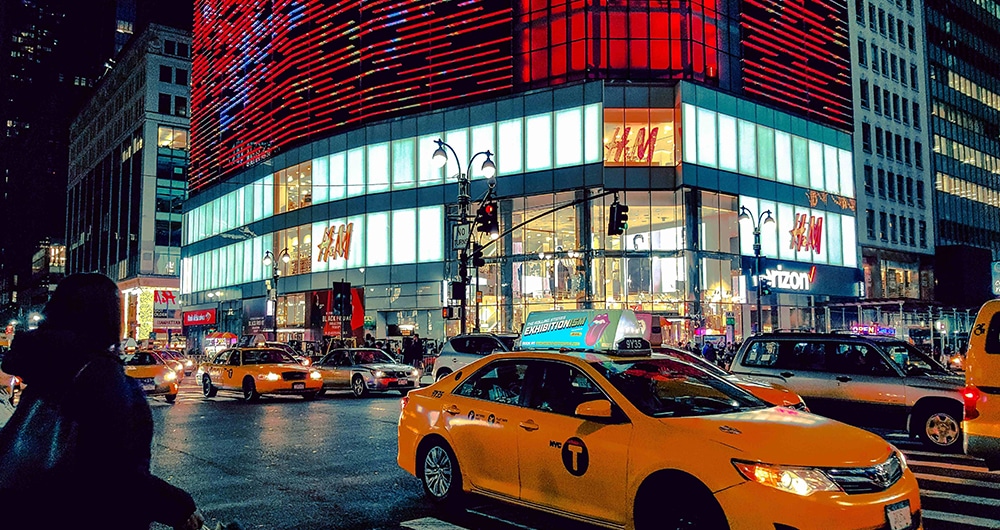 The rising popularity of last-mile delivery services – for food and goods – has helped extend a business's reach, hospitality and image directly into the consumer's home, but success depends on the ability to overcome logistical challenges. Data analytics teams for retail and restaurant chains, third-party delivery platforms, courier networks, and e-commerce shippers are quickly learning that real-time traffic data and incident data is crucial component to winning in the delivery competition that is heating up worldwide.
The magnitude of growth in delivery is staggering. In the U.S., online retail sales has reached approximately $587 billion in 2019, a 14% increase over 2018. In addition, more than 95.6 million U.S. consumers this year used online food delivery services, up 6.2% from 2018, according to Statista. Year-over-year increases will eventually slow, but analysts forecast continued upward momentum for delivery of products to consumers' homes.
But what happens when deliveries are often fraught with time-robbing, quality-killing obstacles? After traffic delays, construction detours, and parking woes, the result too often is food or parcels that arrive well past the promised ETA. This is harmful to a delivery service's business and potentially catastrophic for a restaurant, whose product quality is adversely affected by time, resulting in lost customers and bad online reviews that discourage potential new customers.
A business's opportunity to uphold its hospitality standards and image – not to mention loyalty and sales – increasingly depends on its ability to provide a quality, fast and cheap service. Faster delivery means better quality control, increased operating efficiencies, an advantage over the competition, and happier customers.
Recently, the leading food delivery platform asked INRIX for help in optimizing route planning. They needed to better select drivers according to the driver's location, the customer's location, and conditions on delivery routes. By combining real-time traffic data and historical traffic data with traffic incidents data, INRIX was able to help the company optimize routes and also improve their ETA accuracy. In addition, combining historical and real-time traffic provides predictive data that dispatch can use in planning for the number and location of vehicles needed for upcoming days.
The growth predicted for food and goods delivery provides opportunities for success that were unimaginable a decade ago; however, companies that don't utilize available technologies and data to optimize their delivery processes are likely to lose this revenue stream and customers to their optimized competition.
Learn how to improve ETA to your customer's location by signing up for a free demo!
Contact Leo at  leo.lansky@inrix.com