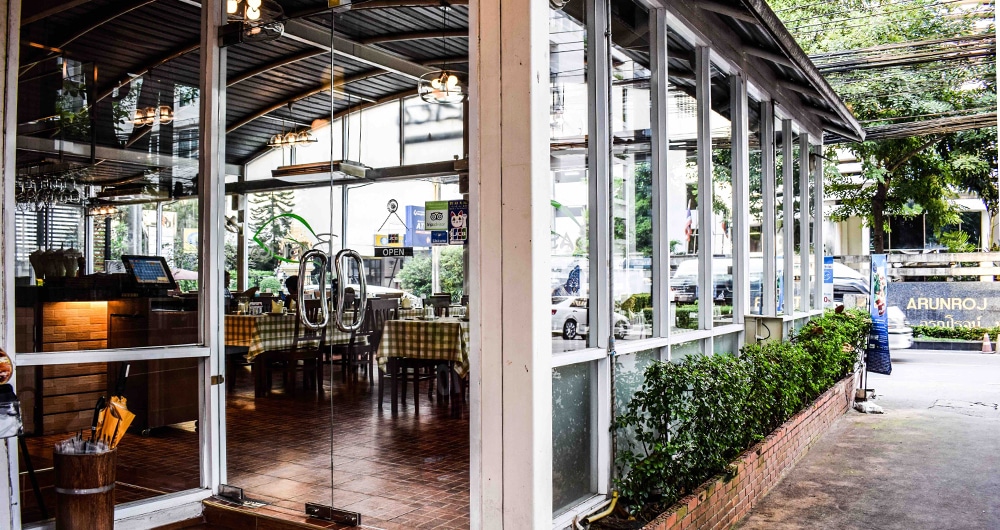 Today the retail site selection industry has just taken a massive leap forward. Retailers now can quickly and accurately take the guesswork out of finding a new location for their business by better understanding their customers' driving and shopping habits.
Available today, INRIX Trade Areas allows retail real estate professionals to better understand the traffic patterns of candidate stores and illuminate the "who, what, when, and where" of this important investment decision. INRIX Trade Areas leverage anonymous GPS signals from connected vehicles and devices of nearly five billion North America trips. When coupled with the existing day-parted traffic counts – INRIX Volume Profile – a clear investment picture emerges of which candidate sites will be a better investment decision for the retailer.
"Here at FIVE GUYS, we have found the INRIX mobility data set to be a much more predictive data set than traditional, more old school methods when we are looking at who our customers are, where they are coming from and when," said Jeff Rubino, VP of Real Estate, FIVE GUYS Enterprises, Inc. "In addition, using eSite's Trailblazer, our team has found it to be very informative when seeing how certain competitors pull and push into our associated trade areas, potential and existing. Leveraging the new INRIX Trade Areas data within the eSite Trailblazer real estate platform has given my team the confidence to see the future more clearly, move faster and make better real estate investment decisions."
Retail real estate professionals can now gain accurate demographics of who visit candidate sites, better understand when they visit candidate sites or increase the speed of decision making, INRIX solution partners such as eSite Trailblazer make it easy.
Within seconds of defining an area to analyze, INRIX Trade Areas returns the latitude/longitude start points and timestamps of all anonymous trips over the past 12 months. In addition, other valuable anonymized metadata are displayed such as device ID, provider ID, trip distance, average trip speed and number of trips.
INRIX Trade Areas always covers the most recent full year to ensure real estate professionals have the latest and most accurate information across North America. Note: INRIX Trade Areas will soon be available to site selection partners in around the world.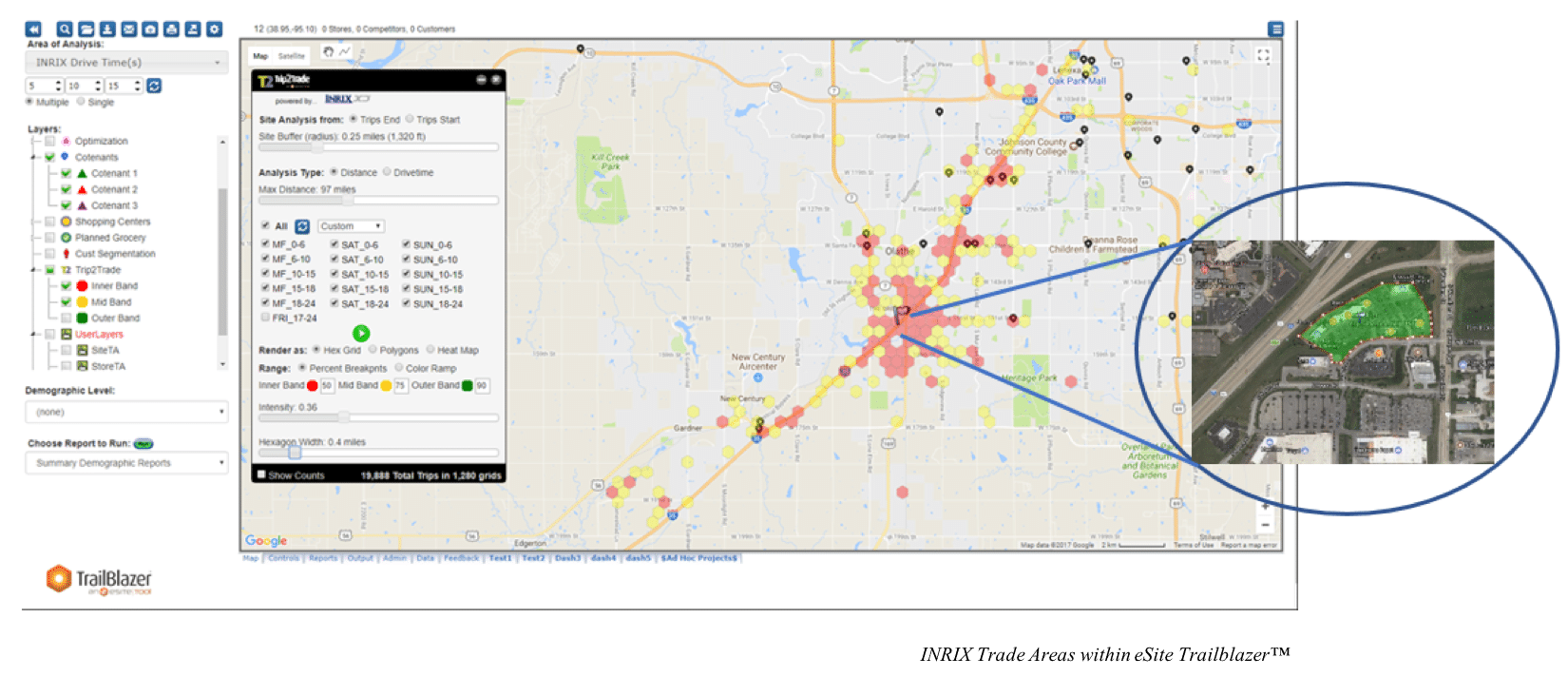 INRIX Trade Areas works hand in hand with INRIX Volume Profile, which is already helping hundreds of retailers – especially Quick Service Restaurants – better understand when (by time of day and day of week) and how many vehicles are passing in front of candidate locations. INRIX Volume Profile is the industry's only day-parted vehicle count dataset and already being used by the best site selection platforms on the market.

Tom Blazer, Founder and CEO of eSite Analytics: "eSite has been helping clients make better real estate decisions for twenty years. INRIX Volume Profile and now INRIX Trade Areas offer another level of detail not available in the market. We really like their long term partnership approach."
View our site selection software for more info. If you are attending ICSC Research Connection in Toronto or the Restaurant Finance Development Conference in Las Vegas next month, email me at KevinF (at) INRIX (dot) com to set up a meeting at the show.