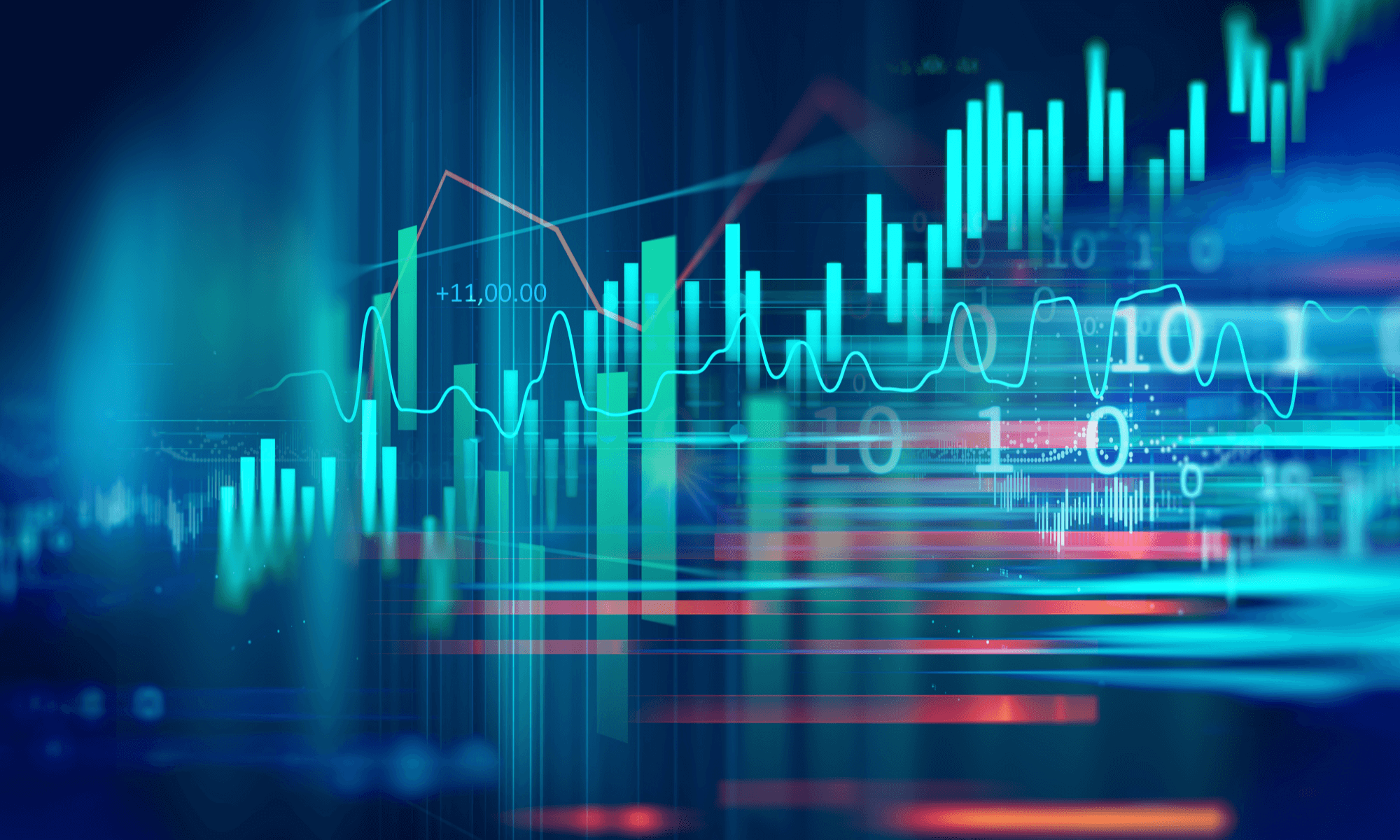 Like all industries, the financial industry is under enormous pressure to make careful choices and maximize opportunities in this period of uncertainty. Using location intelligence is an underutilized tool that can provide greater context and be the difference-maker for those organizations that understand and seize its potential.
From executives and marketers to real estate managers, investments to lending, virtually every financial services business unit can benefit from location information in this digital world. From identifying underserved physical location hotspots near coffee shops to uncovering real-world migration pattern insights, location based data usage is being used in different ways to answer the questions that inquiring strategists might think of asking.
But first, what exactly is location based data?
What Is Location Based Data?
As the name suggests, location-based data is real-time information gathered from a pre-defined geospatial area. Spatial data is collected from various sources ranging from mobile devices on cellular networks to IP addresses on Wi-Fi. This mobile location data is then compiled and analyzed in aggregate. It can provide companies with actionable insights into consumer behavior within a specific physical location or a particular area. Its goal is not to collect data, track the movements and activity of a single connected device, but rather to track the movement of consumers as a whole so that business units like real estate and marketing can glean useful insights about the behavior of target audiences to sharpen personas and profiles. The use of location data is anonymized to address privacy concerns and to ensure compliance with user privacy regulations like the California Consumer Privacy Act.
Geospatial data is not gathered from a single source. Instead, it is a compilation of trillions of data points from multiple location technologies like GPS data within the targeted area to provide a more comprehensive look at consumer movements and engagement patterns at a particular location or different points of interest, such as where consumers are traveling from, how long they are staying and interacting. With location intelligence solutions like INRIX IQ users can layer in consumer details to answer any questions a marketer has about who's doing what and where. Users may ask, "What's the profile of all consumers interacting in this way in this area at this time of day?" or flip it around to ask, "what is our customer base doing in this area during those hours?"
What Are the Different Types of Location Based Data Sources?
Location data is compiled from two primary information sources: vector data and raster data.
Vector data: Just like vector artwork, this kind of geographic data uses distinct lines, points, and polygons to identify features in specific locations. Vector data has discrete boundaries, so it represents data using sequential points. Geographic Information Systems (GIS) maps and stores vector data like roads, city and county boundaries, and mountains, lakes, and rivers. INRIX Trip Insights, for instance, uses vector data from roads to determine trip counts, duration, distance, and type for more than 290 markets in 34 countries.
Raster data: This kind of data is based on any gridded area where each pixel in the grid is associated with a specific geographic location. Raster data is represented as continuous data in cells or a grid matrix. Each pixel cell in raster data contains both longitude coordinates and latitude coordinates and an attribute value. INRIX Visit Analytics is an example of raster data focused on specific locations. With it, businesses track visits per specific period of time. Visitors can be matched to relevant information: demographic data like their home neighborhood on a census block level. Marketers can analyze competition between two locations to determine the level of cannibalization.
Longitude and Latitude coordinates are calculated inside digital devices to generate location data. Different devices use different technologies, from GPS (Global Positioning System) and Wi-Fi to IP addresses to registration data and cell triangulation.
How Is Location Based Data Generated?
Location data can be collected from a variety of sources. With the Wi-Fi turned on, a person's smartphone will track locations based on GPS coordinates. Using mobile data means pinging to a local cell tower which can triangulate locations. Data can also be gathered when a consumer uses a mobile app, such as checking in at a location. Today, both Android and iOS allow users to adjust their privacy settings and opt-out of location tracking. However, consumers quickly realize that they cannot rely on traffic apps, for instance, without agreeing to tracking.
Companies looking for location based data analytics can access data from several different sources. But not all location data is created equal. Bidstream data, for instance, gathers location data from cached information within a device ID or by converting an IP address to default coordinates, resulting in substantial location data inaccuracies. Other data providers may provide data that is weeks old, which can significantly impact analytics. This is why assessing the overall quality of the location based data sources is paramount.
INRIX, a smart mobility pioneer, is the largest mobility and location based data platform globally, capturing 1 out of every 7 miles driven in the United States (120M trips daily). The location based intelligence platform sources data from over 145 countries, with over 36 billion real-time data points collected each day from people, vehicles, cities, and roadways. Additionally, INRIX maintains a proprietary database of over 15 years of historical data. Because of its core focus on real-time mobility, INRIX customers enjoy real-time data confidence so they can focus their attention on uncovering strategic insights.
Like all reporting, confidence in the data is the first step to successfully using insights to make a difference.
How to Assess the Quality of Location Based Data Sources
To assess location-based data sources' accuracy and reliability, businesses can ask and evaluate the following concerns about exactly how the data is gathered. If you want to get meaningful insights, you need to start with accurate location based data:
Ask for a clear explanation of the organization's data collection methods. How accurate is the method in determining the exact current location? Is an appropriate privacy policy in place? Is the data in real-time, or is there any latency? If so, how long? Understanding the source will often confirm latency.

Ask about filtering and QA. Unfiltered data can be fraught with duplications, inaccuracies, or incomplete information. Yet, data that has been overly filtered can be insufficient for analysis.

Verify volumes. Seemingly inexpensive large volumes of data are oftentimes less accurate, old, or even fraudulent. When it comes to location based data, you get what you pay for.
Accurate real-time data can significantly benefit the financial services industry, from real estate selection to maximizing portfolio growth. Alternative data in Finance, in any case, is a competitive advantage.
How Location Based Data Benefits the Financial Industry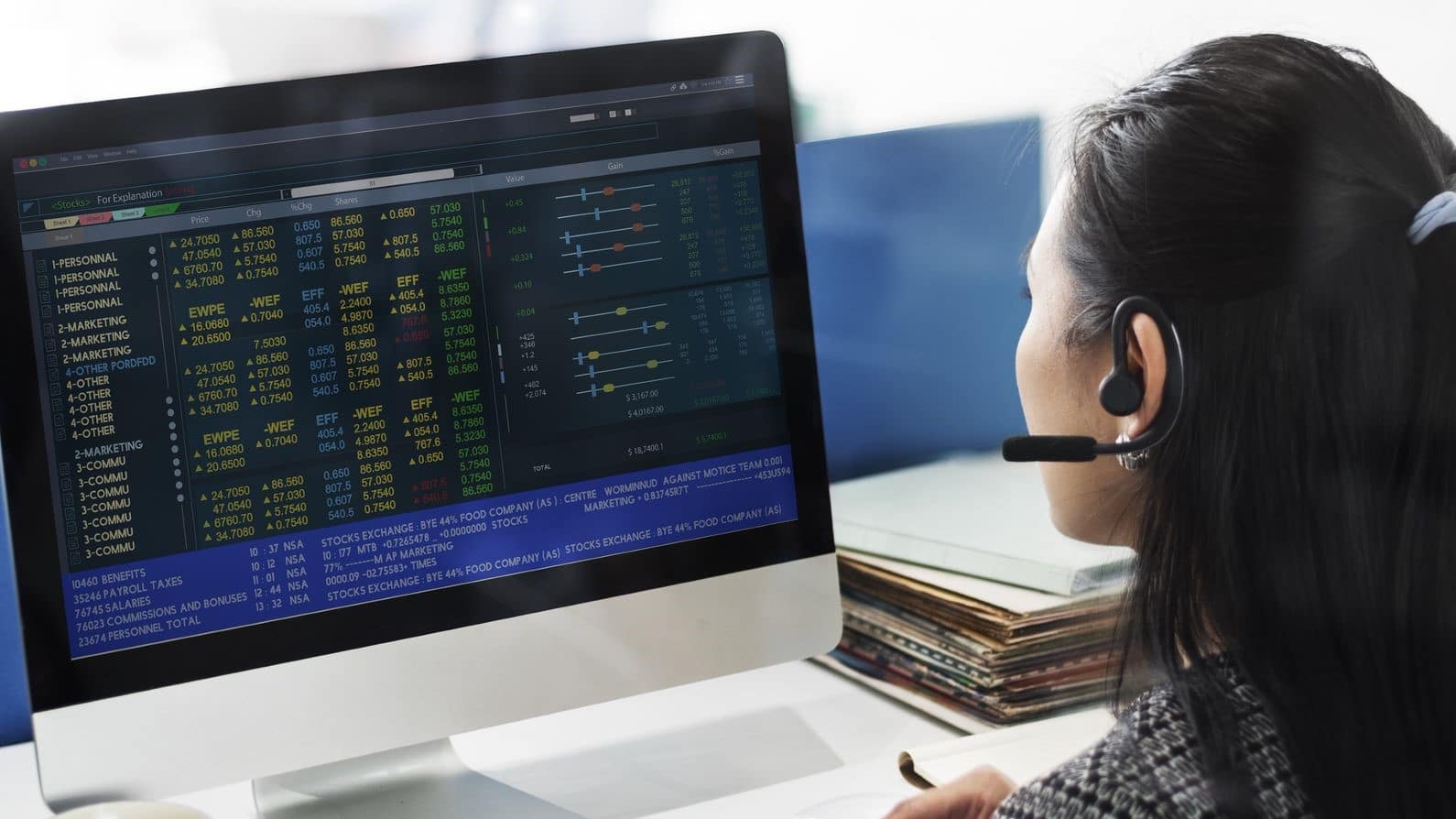 Location based data can help the financial industry across multiple departments make more informed decisions, identify change, and measure change.
Hedge fund managers can use location services to uncover investment opportunity zones, emerging areas, industry health based on goods transportation, and migration patterns. Lenders can assess risk by evaluating whether foot traffic increases or decreases over time at a specific point of interest with real-time location data. The real estate group can weigh in on underserved locations with precise location data for branches and ATMs. Marketing can generate ideas on what to promote next and promote with a push notification; identify potential customers or segments that would best align with specific products; and increase customer satisfaction. Business units can confidently forecast future location sales based on a variety of location based data changes.
Industry Applications of Location Data and Location Analytics Techniques
The ongoing impact of COVID-19 on urban mobility, transportation, and real estate are questions that different industries and government agencies are facing today. What percent of workers will remain remote, and where will they choose to live? How will those choices impact planning? How will hybrid or remote work impact office space? How will those spaces be reimagined, and how much space will companies need to maintain? How will remote work impact transportation? Commerce? Real estate?
Organizations that can get ahead of these questions and use data scientists to leverage available business intelligence to their competitive advantage to uncover insights will leapfrog competitors at every turn. Mobility has not been so significant yet uncertain in the United States since the Louisiana Purchase paved the way for Manifest Destiny on the Oregon Trail. And like America in the mid-1800s, the gold rush opportunity exists for businesses who can leverage location based service providers to uncover insights to drive incremental revenue and increase profitability.
Realtors, for instance, use INRIX Drive Time™ to help prospective homebuyers easily find all homes for sale within the desired drive time to work, school, and other vital destinations during peak commute times. This preselection criteria accelerates the overall sales process and reduces sales per transaction.
What to Look for in Location Based Data Companies
To find a location based data company partner, financial industry professionals should consider:
Data quality: where is the company gathering its user data, how accurate and current is it?

Expertise: is the partner experienced in the financial services industry as it relates to the data needs?

Resources: does the partner provide support to help guide the data needs?

Visualization: it's not good enough anymore to show data in an excel chart. Meaningful insights arise when data sets can be visualized in a relevant context. Does the partner offer data visualization tools and interactive maps?
Get informed on the location based data industry through research. Search and consume resources from trusted names and organizations. Lastly, be sure to have an understanding of your own companies needs and wants as it pertains to location based data.
How to Find Reliable Location Based Data
To discover your own reliable location based data partners, begin an online search and draw your own conclusions.
Step 1: Research location based data to understand the terminology
Step 2: Consider the most significant challenges, purposes, or questions within your specific business unit or financial services business in general. What information would help you make better decisions about the future? How might location based data provide those answers?
Step 3: Review case studies of how location based data services have gathered and provided the type of data you're looking for. Look within your industry and outside of it.
Step 4: How have other financial service companies used location based data to their advantage in ways you hadn't considered? What has your competition been doing?
Step 5: Make a list of the top 2-3 companies you'd like to evaluate. Review their websites. Look at each alternative data company's website for resources to cull your list if needed.
Step 6: Contact the shortlist for demos. Prepare your questions in advance to confirm what they can or cannot do specifically for your business.
Reliable Location Based Data to Inform Your Business Decisions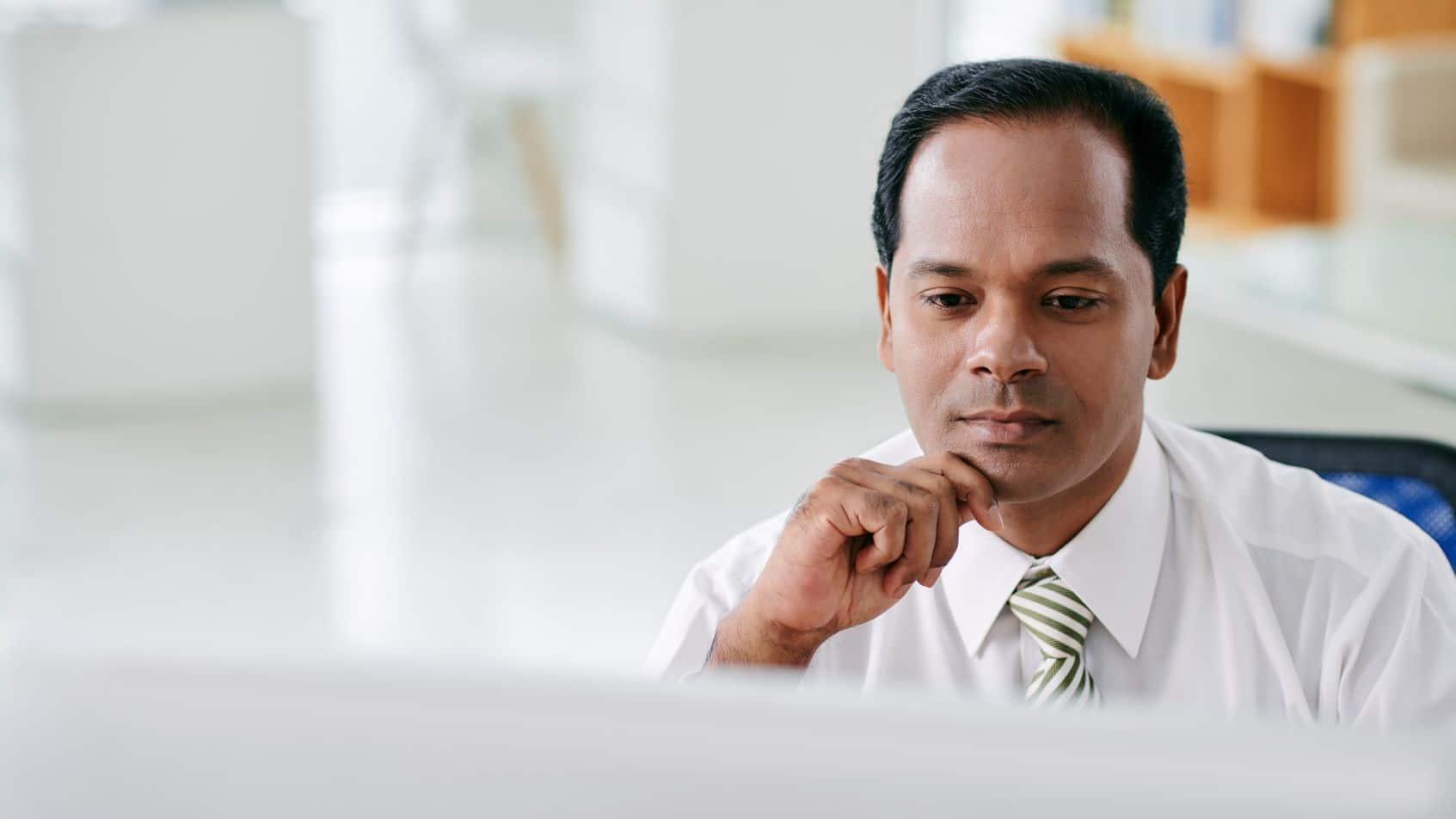 Location based data is here to stay. Forward-thinking financial services organizations are already using it to mitigate the risks of some decisions and identify new opportunities in other situations.
As an industry pioneer in mobility data, INRIX not only has the largest set of historical data but also captures the most location based data points worldwide on a daily basis.
INRIX continues to invest resources in creating new "Internet of Things" tools to leverage this data to the advantage of industries like financial services. From INRIX IQ products like Trip Trends and Visit Analytics to Trade Area Analytics and EV Parking solutions, INRIX continues to create intelligent mobility solutions to help its customers identify insights that drive revenue and increase profitability.
INRIX's location based intelligence platform, Location analytics, helps financial professionals uncover trends related to the movement of people and supply chain goods to supplement and improve investment decisions. INRIX accomplishes this by:
Collecting diverse data types and connecting disparate datasets to see the big picture

Providing easy-to-visualize data to avoid risk and maximize investments

Delivering fast, flexible, and high-quality location based data
Let the INRIX team show you how location based data and location based services (LBS) can help answer and solve your challenges. Schedule a free demo and discovery call now.