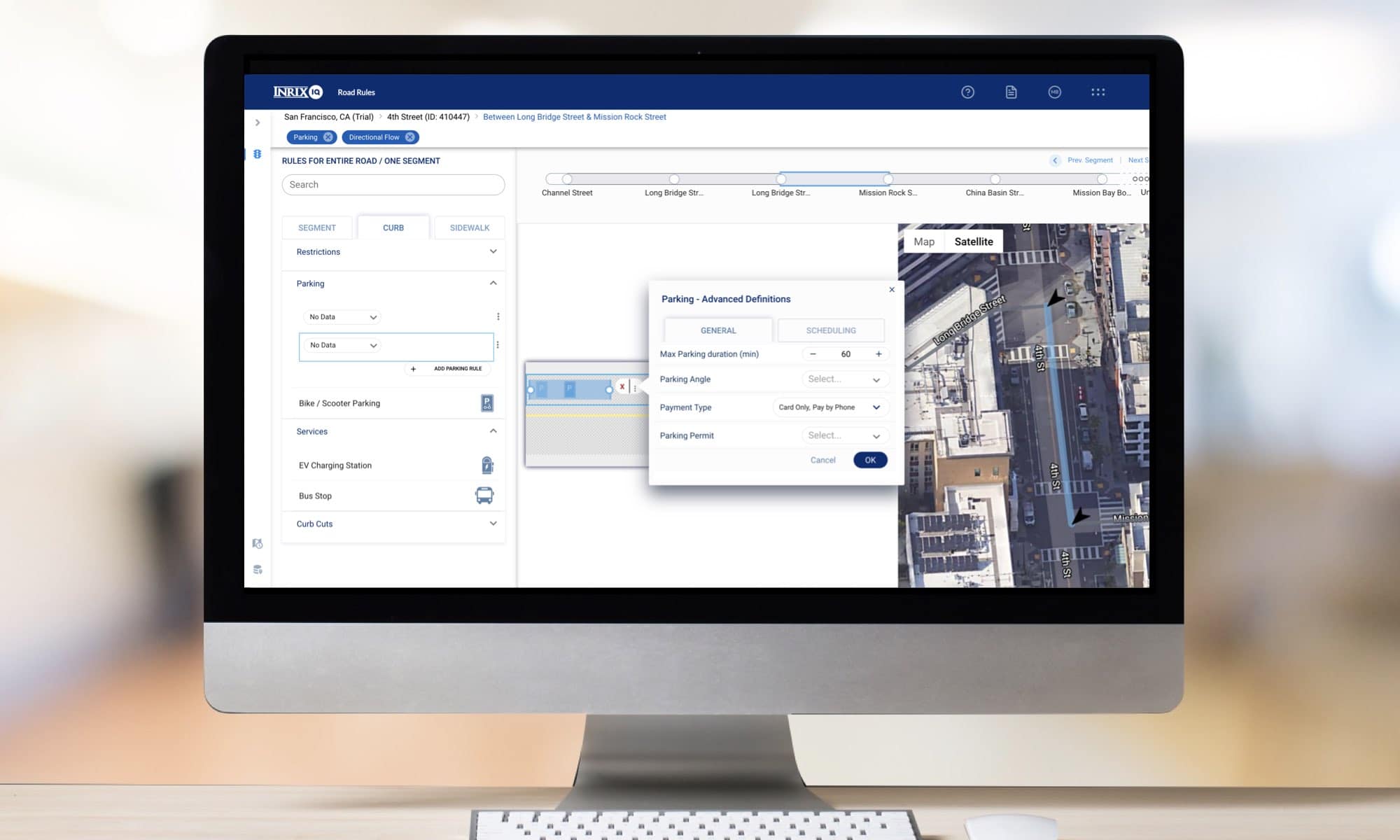 "Smart cities," "micromobility," "mobility as a service," "autonomous vehicles," "SUM zones"… recent years have seen transportation, particularly urban transportation, as a testing ground for new technology and a catalyst for conversations around equity, labor, data, privacy, access, the environment, and much, much more.
A Solution is Born to Help Cities Ensure the Safe Deployment of Autonomous Vehicles:
In 2018 we launched INRIX AV Road Rules after identifying a key gap in the pathway to successfully deploying automated driving systems on public roads: how does a city effectively tell an automated vehicle (AV) what rules it needs to follow? Signs and road paintwork well (most of the time) communicate the rules of the road to human drivers, but they're an imprecise and ill-fitting way to communicate with a system that leverages a sensor suite and high definition map to establish the rules it needs to abide by.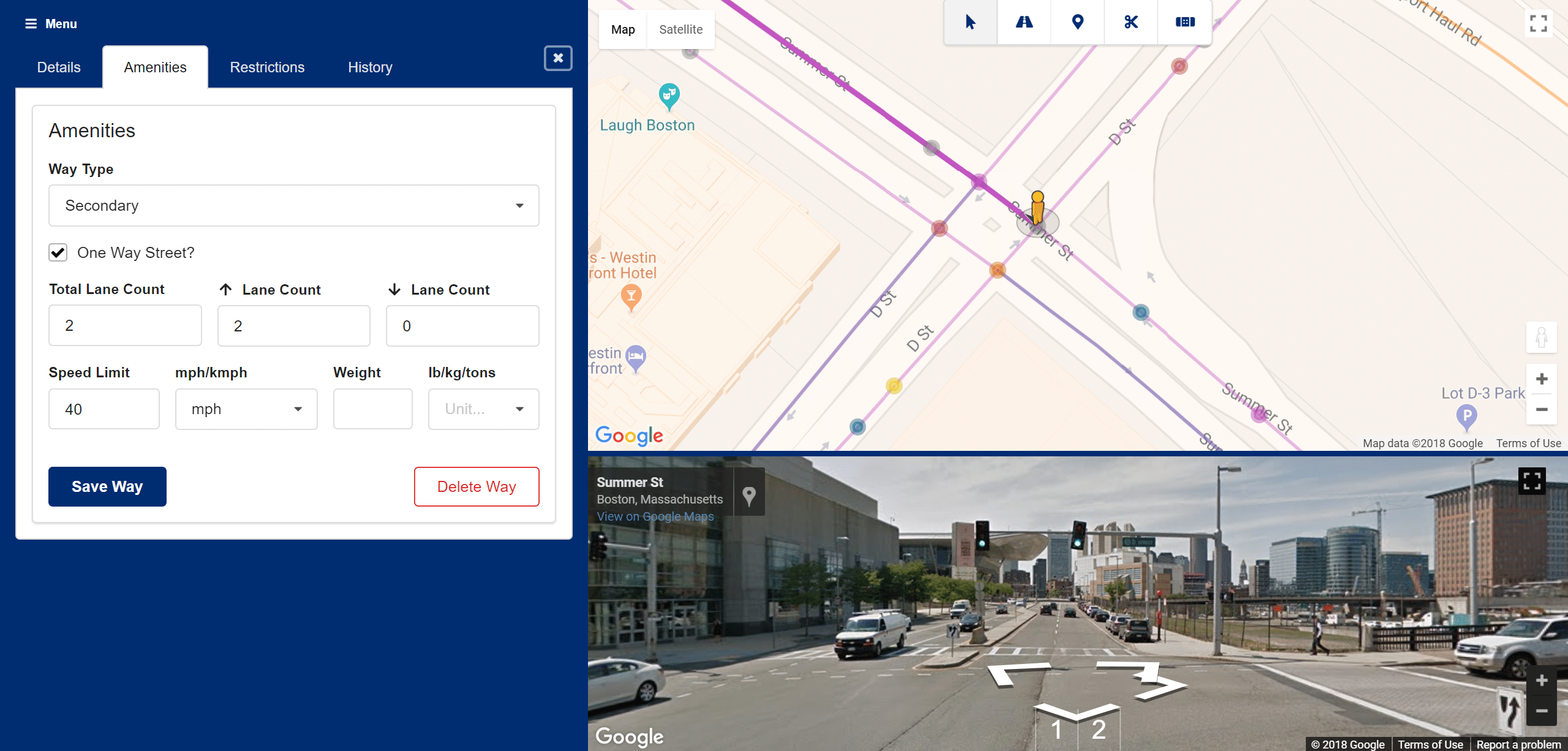 After our initial year piloting with seven road authorities across the U.S. and UK who were looking for innovative and impactful ways to support AV deployments on their streets, we learned some key lessons. Most notably, we learned that, while the enthusiasm around supporting automated driving systems was front of mind for many cities, the value of a centralized, validated, and easily managed database of rules for the public right of way wasn't limited to just automated vehicles. In fact, the immediate use case for most cities (until AVs come to town) is the host of other technology-driven transportation innovations that they're working to manage and support… bikeshare, scooters, transportation network companies (TNCs), connected vehicles, curbside management and more. The key to successful engaging with these news connected modes was for cities to start speaking the same digital language… and the AV Road Rules platform was a great foundation on which to do this.
So, we adjusted and expanded.
As Mobility Evolved, Our Platform Evolved With It
In July of last year we made three key updates to our platform: (1) we doubled down on our partners' commitment to open and interoperable data by working with the Shared Streets project to use an open standard for digitization (2) we expanded the types of rules that could be digitized from just roadway rules to also include curbside and sidewalk rules needed by a wide variety of road users and (3) we dropped the AV and rebranded our platform as INRIX Road Rules.
The newly focused Road Rules set out to support more than just the handful of cities preparing for AVs, expanding the value proposition to be a key tool for cities working to manage micromobility, TNCs and their increasingly in-demand curb. What we've learned is that, while the vast majority of cities see the immediate value (and need) to make the leap to a digital communications and management structure… the immediate use cases to support vary widely by city.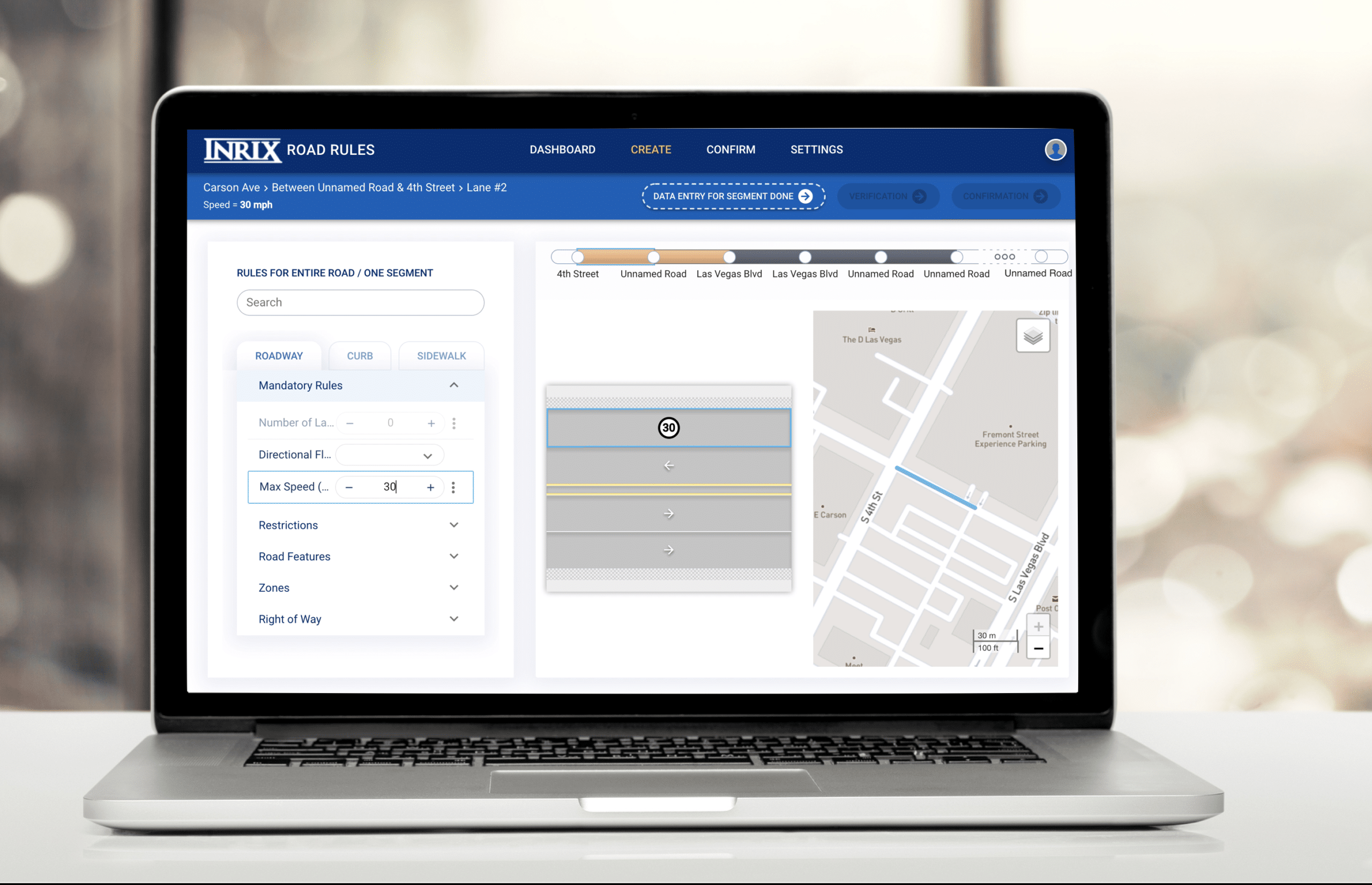 COVID-19 Expanded the Need for the Digitization of Road, Curb, and Sidewalk Rules
This need for easy-to-use digitization for flexible applications has been on full display in 2020 as COVID-19 has radically altered the transportation-scape around the world and turned on its head the demand needs for given blocks, let alone given cities. With cities moving quickly to repurpose roads, curbs and sidewalks to meet new constituent needs for social distancing, outdoor dining, recreation space and food delivery, the shortcomings of traditional pen and paper (and pdf) mechanism for communicating these changes were on full display. Road Rules emerged as an easy way to capture and publish road closures as part of open streets (or similar) projects as well as reallocated curbspace for delivery pickup and drop-off (PUDO).
A great example of this is our recently announced work with Miami-Dade County where the county (in addition to digitizing their AV test bed) will be using Road Rules to publish their TNC pickup and drop-off points. Previously, these new spots created to address congestion caused by TNC vehicles stopping in a travel lane to pickup or drop-off a passenger were communicated on the county's website with a highlighted map and written description of the locations. It was then up to each individual TNC to enter this information into their systems. With Road Rules, the county can now click to create a new PUDO location and then publish that information via the Road Rules open API for TNCs (and others) to use as the source of truth. This makes the county's work faster, cheaper and more accurate.
Road Rules Becomes A Part of the INRIX IQ Suite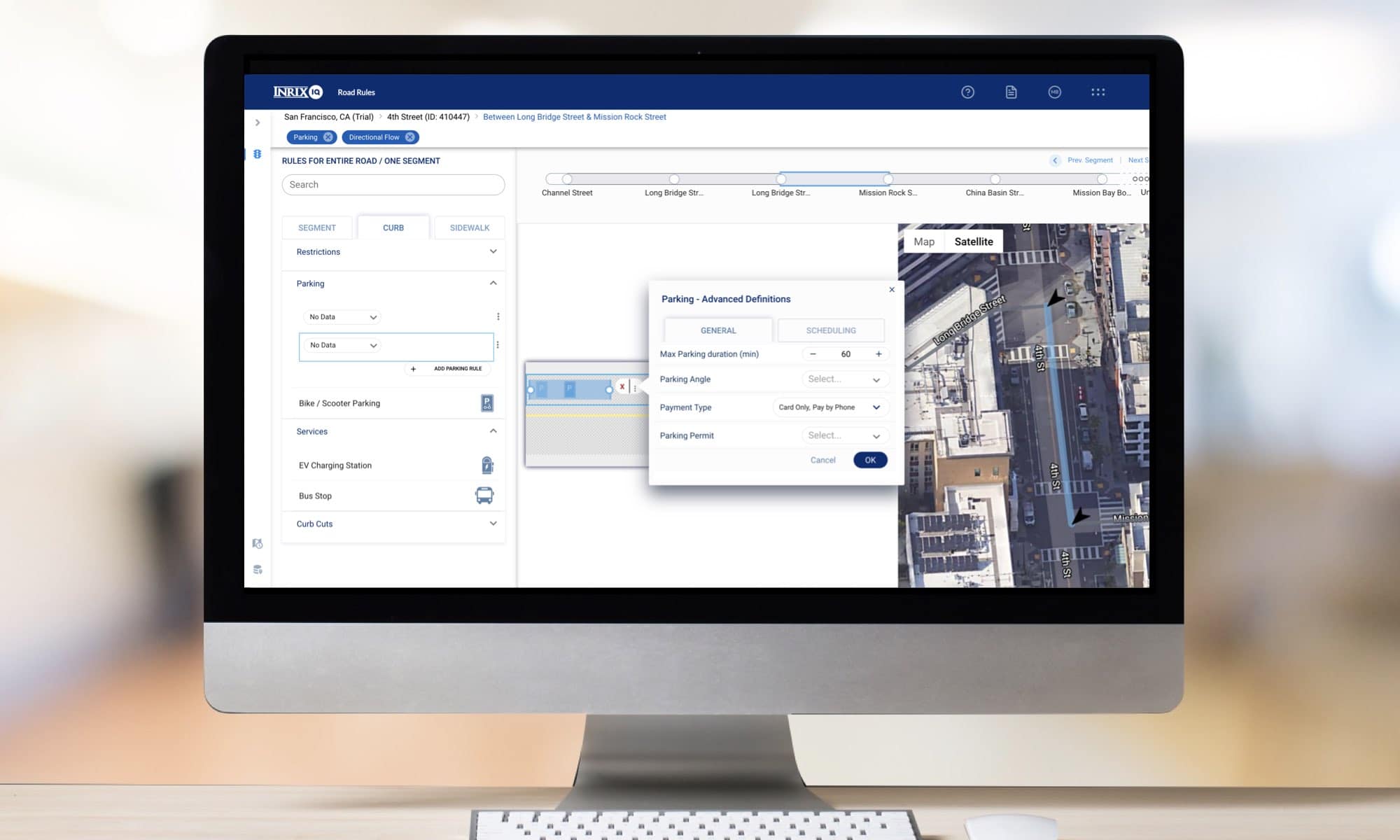 With the launch of INRIX IQ this past week, and the inclusion of INRIX Road Rules as part of this new suite, we're excited to announce that (for the next month) INRIX's team will digitize your TNC PUDO locations for you to jumpstart your use of Road Rules. Click here to sign up and take us up on this offer to build a foundation to hypercharge mobility in your city!