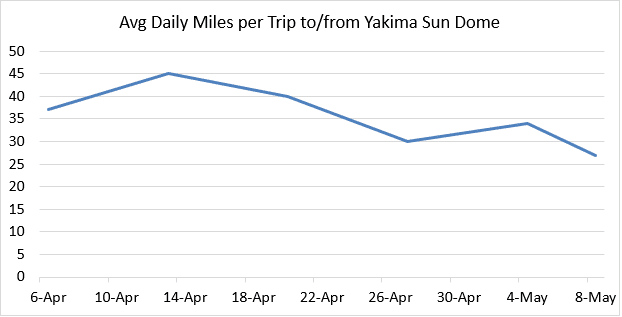 Some counties are getting clever to entice vaccinations – even offering free beer. Yet others are offering something else – less of a drive for a vaccine.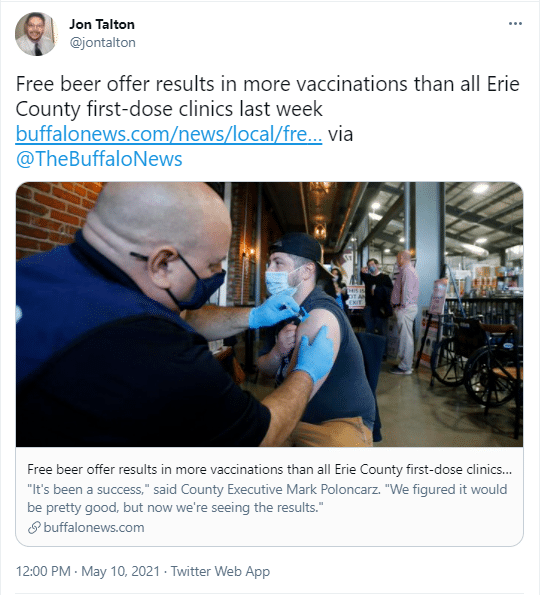 Travel behavior has changed to & from vaccine sites since the early days, resulting in shorter trips for the first and second dose. At Lumen Field, for example, the majority of people drove more than 10 miles for a shot. But by mid-April, it was about 50/50.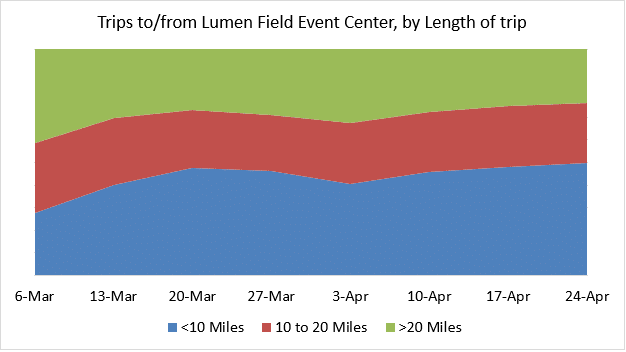 Similarly, when Yakima's mass vaccine site opened on March 31, many people drove long distances to access the site, especially from the Seattle area, as the video below reveals:
Origins and Destinations to the Yakima Sun Dome
Trips to/from the Yakima Sun Dome reached a 45 mile-per-trip average the week ending April 10 – yet has slowly declined since then. The travel data suggests less travel is needed to access vaccines – indicating a lack of scarcity first seen in the vaccine's early days.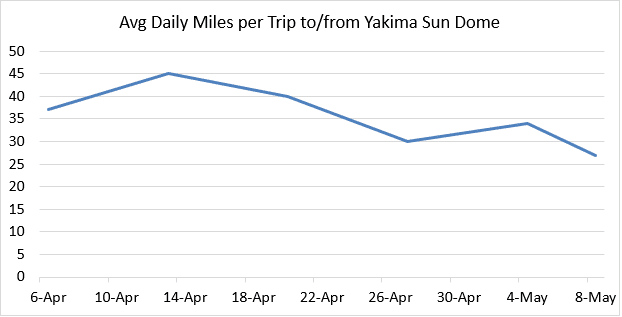 Though the Yakima Sun Dome received local press attention due to the sheer numbers of cross-state travelers from Seattle, other sites continue to show people were willing to drive for a shot – like at Kent Showare Center. People, on average, traveled 33 miles to receive a vaccine at the mass vaccinate site.
Many vaccine sites are conveniently open on weekends, too. Arlington, for example, sees strong demand for vaccines throughout the mid-day on weekends to accommodate people's schedules.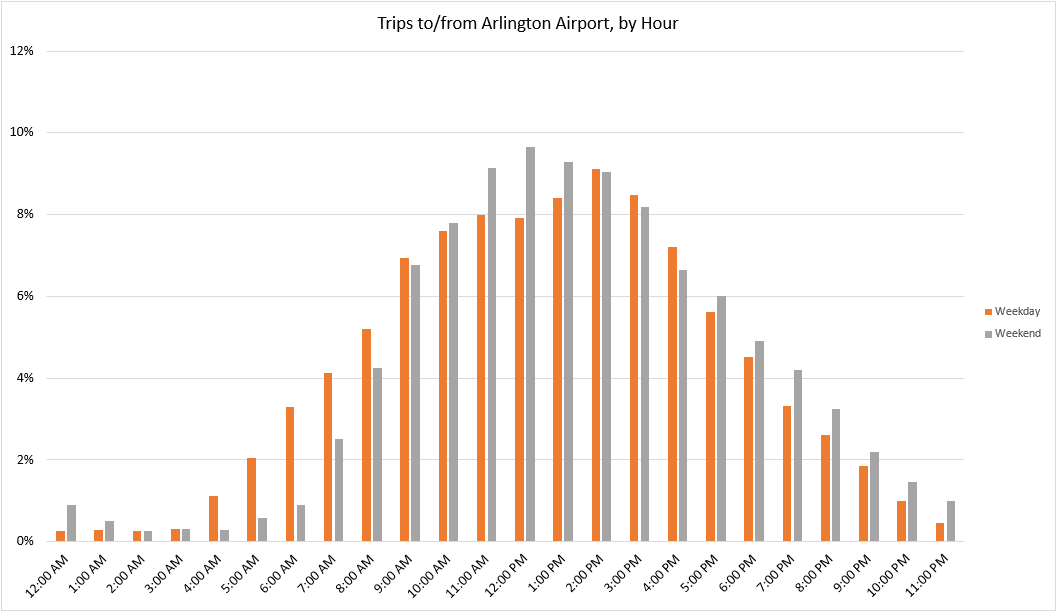 Using travel data can not only provide the best times to go to vaccine sites to avoid traffic congestion, but also provide insight into how far people are traveling to access vaccines. With vaccines in decent supply, its likely that travel associated with being vaccinated will drop, as employers, local pharmacies and schools/educational facilities offer in-house vaccinations.